Jean-Luc Melenchon, who is a French opposition leader said the hatred towards Muslims is a form of discrimination.
He said, "France has been seeing a great amount of hatred towards Muslims under the disguise of secularism. Secularism shouldn't mean to hate any religion. Jean is also an MP from the Mediterranean region which has a large amount of Muslim population, as told by the BFM-TV channel.
Jean-Luc Melenchon is a french politician who is serving the French National Assembly for the 4th constituency of Bouches-du-Rhône since 2017. He is a historical materialist and socialist republician, inspired by the founder of French republican socialism, Jean Jaures. Melenchon is also a proponent of the expansion of French welfare programs and increased labour rights.
Jean further added that equal respect should be given to the Muslims and constant questioning about Islam should be stopped.
He also said that he will continue to stand up against this hatred even if French people don't like his statements.
He also said that he stands with Muslims in these tough times.
This is to be noted that Jean has gotten 150,000 French citizen signatures to run for President in 2022 French Presidential Elections. He also said that the methods to fight terrorism should be changed.
His statement comes after French President Macron called "Islam" in crisis.
Not just the French President, but other famous French personalities had passed Anti-Islamic comments, which leads to the stabbing of Muslim women in Paris and boycotting French Products all around the world by Muslims.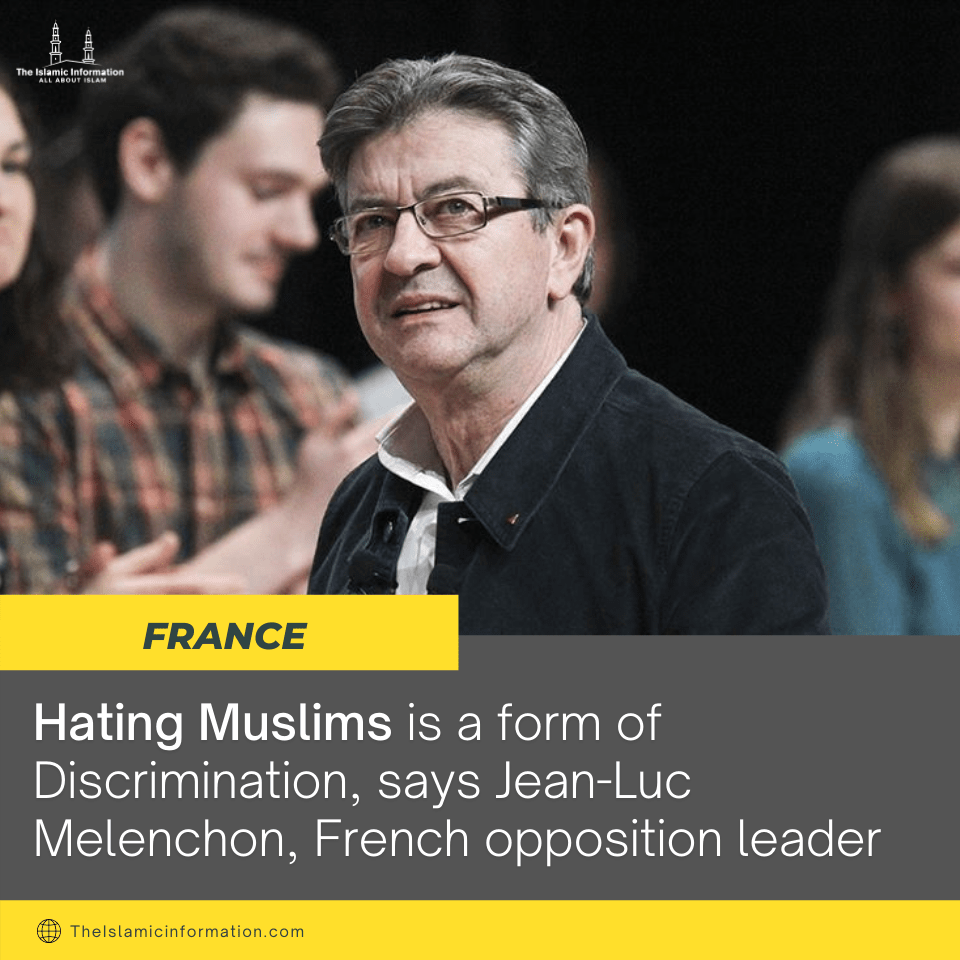 The tensions between Muslim community and French government worsen after Samuel Paty, middle-school teacher was beaheaded brutually on 16th October after showing blasphemous cartoons in class room.
French magazine Charlie Hebdo also showed blasphemous cartoons on French government buildings in different cities all across France.
Macron said he supports the cartoons, and will never give up on it.
Macron defended the cartoons, saying France would "not give up our cartoons," sparking outrage across the Muslim world.
French Forign Minister also says he respects Islam and caricatures should not be published.