Recently, Kanye West made a mockery of Islam and got slammed for it after setting names for his £180 trainers on the names of the angel of Death and Judgement in Islam; Israfil and Asriel.
Adidas has already stocked the Yeezy Boost 350 V2 Israfil along with the release of the Yeezy Boost 350 V2 Asriel in the coming month.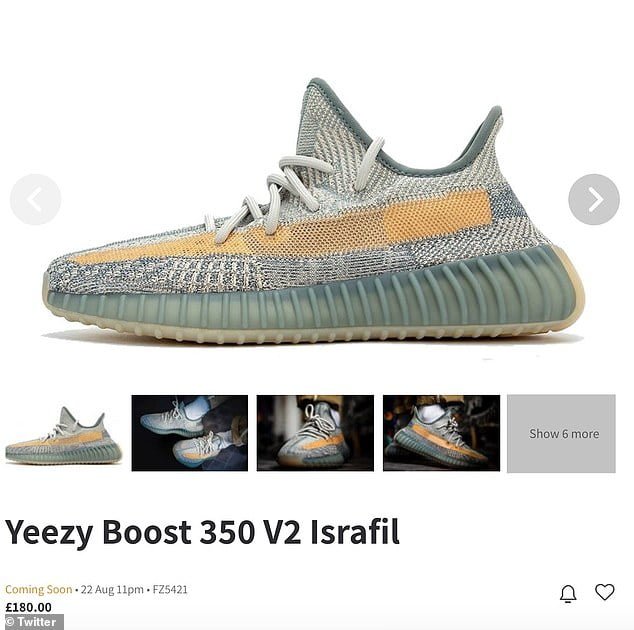 Social media users accused both, the sports company and the former artist, of creating such an extremely disrespectful move by naming, which must be amended.
Their Yeezy shoes are now facing backlash in the social media platforms wit angry customers who accused Adidas of mocking Islam. They demand an amendment from them.
Although the Asriel shoes would be released closer to September, yet they are also being criticized by the users.
Muslims all around the world are demanding an immediate apology, change for these names, and that Adidas should review its footwear naming process.
A customer got angry and hurt broken over this move and thus posted the following tweet on trainer's Twitter:
Angels are considered to be blessed creatures of God in Islam as well as other religions.
Angel Israfil AS maintains a higher rank in the religion of Islam and we being Muslims can't bear this disrespect and thus demand a change for these names.
Yeezy appears to be a famous shoe brand maintained by Adidas Originals. Adidas, the company of sports, stated online that Kanye West, the Chicago-native, took a creative step in 2015 by involving in the sector of fashion and sneakers.
As per our teachings, it is believed that this angel would blow a trumpet from a Jerusalem based Holy rock n the Day of Judgement of Qiyamah.
He is the angel of death who is responsible for transporting the souls of the dead people the moment they die, as per the Islamic texts.
Previously, Nike also released a controversial advertisement to change Islam.