MUMBAI – Salman Khan's recent gift of a handmade painting of Quranic Ayats and postures of namaz to his sister goes viral.
Salman Khan, the globally acclaimed actor, is also an incredible artist known for his love of painting. His artistic talent encompasses a wide range of styles, from abstract to modern, showcasing his unique creativity.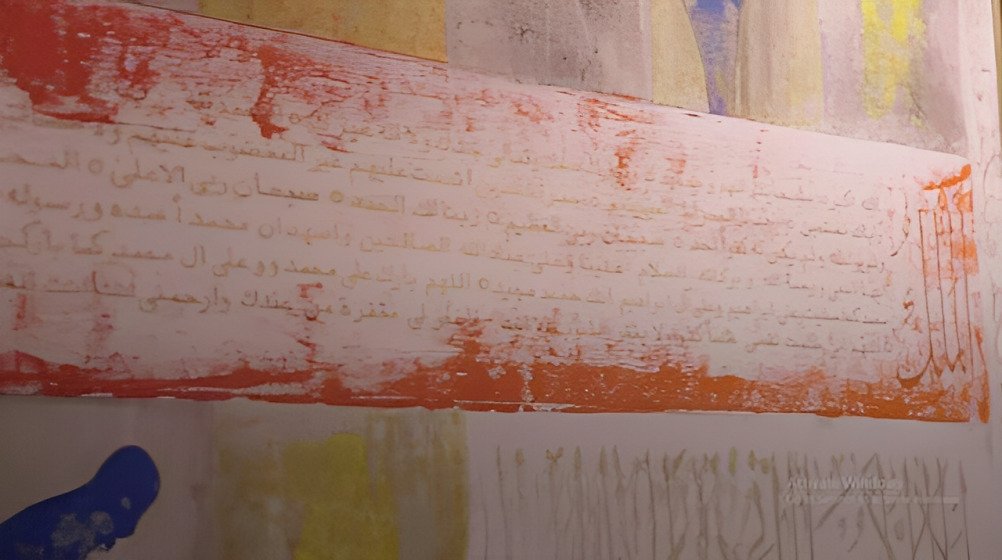 Salman Khan, the Bollywood star takes joy in mixing and blending colors on his palette, a passion that is evident in his work. At his home in Panvel, he has stored an extensive collection of paintings, each drawing attention and sometimes getting a good amount of money when they are being sold.
Recently, one of Salman Khan's paintings has gained widespread attention on the internet. This artwork, featuring a verse from the Quran, was a heartfelt gift to his sister Arpita Khan, and her husband, Aayush Sharma.
Aayush Sharma explained in an interview that when they moved into their new home, they wanted a striking art piece for one of their living room walls. They approached Salman and asked for a piece of his creation.
Aayush Sharma described the artwork, saying, "This is an artwork made by Salman bhai himself. This part is a Muslim prayer, Ayatul Kursi, and these are different poses of a namaz. So when we were decorating the house, we wanted a significant art piece here (on the wall). And I requested him, saying I want something that spreads a lot of energy. So he decided to do this for us. He gifted us this! It is Ayatul Kursi as a blessing to the house."