Somali refugees were overwhelmed to welcome the Facebook's Founder and CEO Mark Zuckerberg on his first Iftar dinner. He posted it on Facebook as well.
Mark Zuckerberg wrote on his Facebook post,
"Today around evening time I had my first Iftar supper with a gathering of Somali displaced people in Minneapolis.
As an outcast, you frequently don't get the chance to pick which nation you wind up in. When I asked Limited, who had put in 26 years in an exile camp, regardless of whether America now felt like home, he gave a basic and significant answer:
"Home is the place you are allowed to do what you need. Yes, this feels like home."
There are few places on the planet he felt agreeable to be his identity: the nation he was conceived, and our nation that esteems opportunity.
What a delightful tribute to America.
Because of my hosts for being so benevolent at the very end of Ramadan. I exited inspired by your quality and strength to manufacture another life in a new place, and you are a capable indication of why this nation is so awesome."
In one of the comments on this post, this photo was posted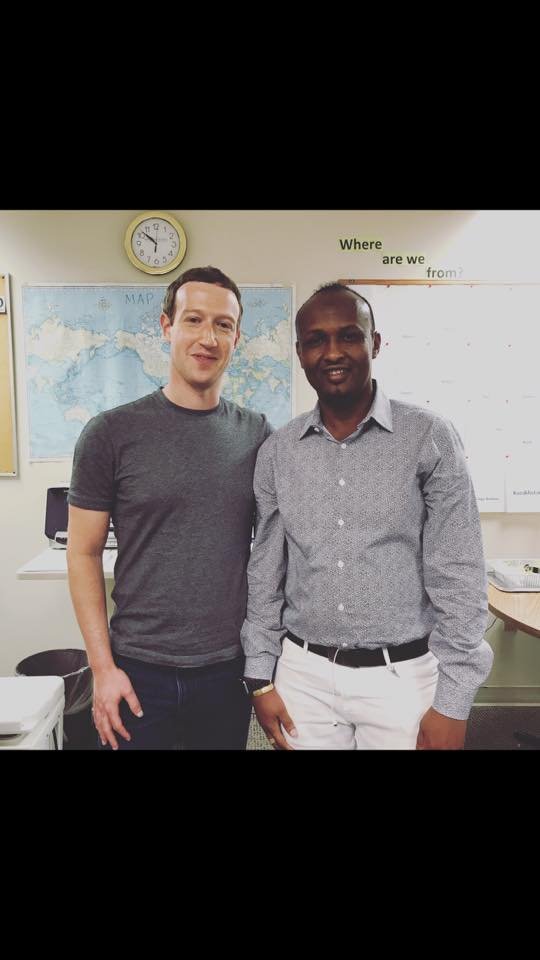 He wrote: "Today around evening time it was an incredible chance to have iftar with the organizer of Facebook. We have discussed a considerable measure of things. Regardless of where you originated from dependable America felt like home, home of chances, and estimations of opportunity. His truly a pleasant individual who dependably regarded any religion, ethnicity and foundation of various standards. We should welcome his awesome thought of "bring the world nearer " thank you for making us nearer through Facebook."