Taraweeh to be performed as usual during Ramadan 2022 at the holy mosques Masjid al-Haram and Masjid an Nabawi with full attendance.
Just a few days after the big annoucement by Saudi Arabian government that allows everyone to pray, visit or perform Umrah at the holy mosques, also ensuring that the Hajj 2022 will take place with no limits this year, the Muslims all around the world happy to learn that the local and intenational visitors will be able to perform Taraweeh at Grand Mosque in Makkah and Prophet's Mosque in Madinah, Saudi Arabia.
Back in 2021, The Taraweeh prayer took place with only a few people, those people were the management of the Grand Mosque and the local saudi citizens, as the country was in lockdown and didn't allow the international visitors to enter the holy mosques.
Luckily, this year general public will be able to attend the Taraweeh prayer at the Grand Mosque and Prophet's Mosque while they don't even have to follow precautionary measures and social distancing, except they have to show "immune" status in Tawakkalna app. This is only heard that only "Immune" people were allowed in the Taraweeh prayer.
Recently, United Arab Emirates have also allowed Taraweeh prayers in the country and more country will further follow the course to allow prayers during Ramadan 2022.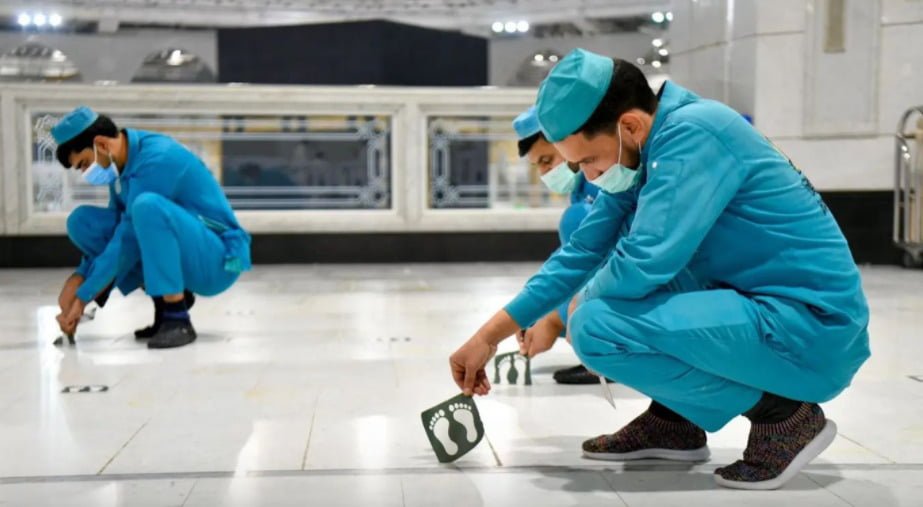 Social distancing used to be a must while praying as well as the management of the holy mosques have installed technology to curb the spread of Coronavirus. But recently social distancing has been abolished at the holy mosques.
Those who wish to perform Umran during Ramdan 2022 they should start applying on the platform.