A person drives car in the courtyard of the Masjid al-Haram, infront of the Holy Kaaba. Luckily, the car was stopped by the security officials.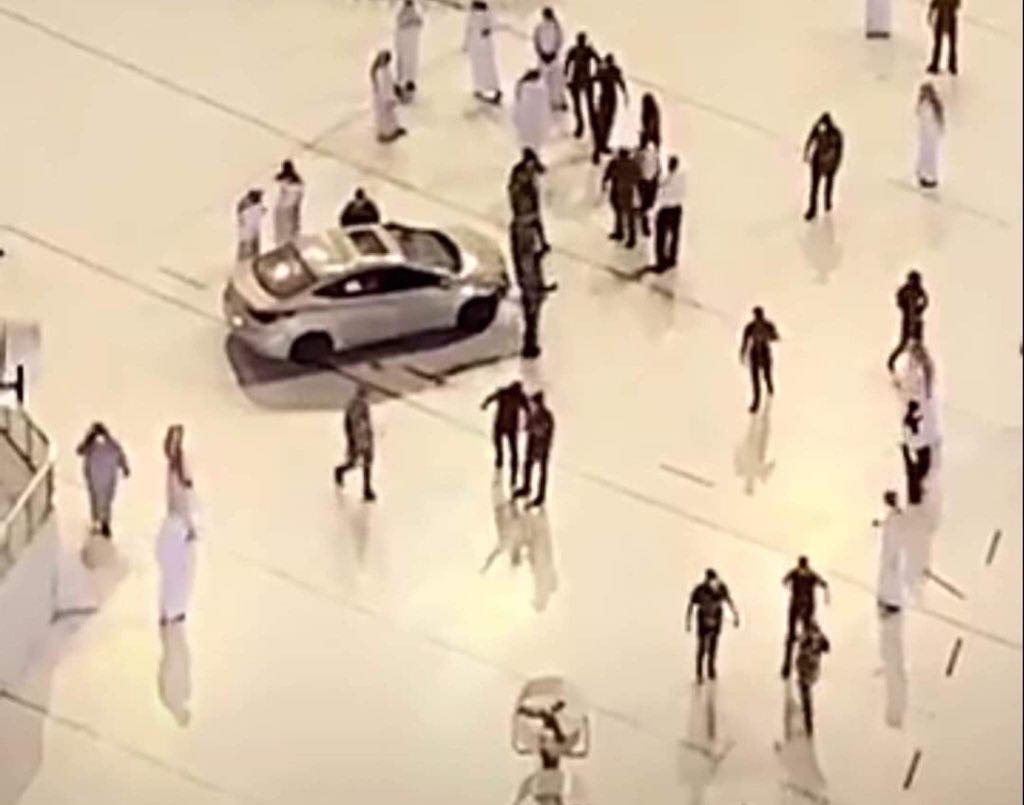 Security officials has not been named who this person was, this incident is currently under investigation.
The Islamic Information staff has reached the management of Haramain to get more information on this incident.
This is not a minor incident but a serious security breach. The driver of the car or owner will be investigated and sanction. This will serve as deterrent to other evil agent who may be planing something sinister like this in the future.
It is still unknown who was driving the car and what was the motive behind driving his car in the courtyard of Masjid al-Haram. Saudi Police have taken a person into custody.
We have acquired an exclusive video of the incident;
The driver was driving a Hyundai car in beige color, have broken the barriers from Door 89 of Masjid al-Haram at around 10:25 PM (Saudi Arabian Time). The driver entered from King Fahd gate.
Luckily no one was hurt in the incident, Saudi Government also gave the confirmation of the incident on twitter;
Saudi Press Agency has also released the pictures of the person who did this crime.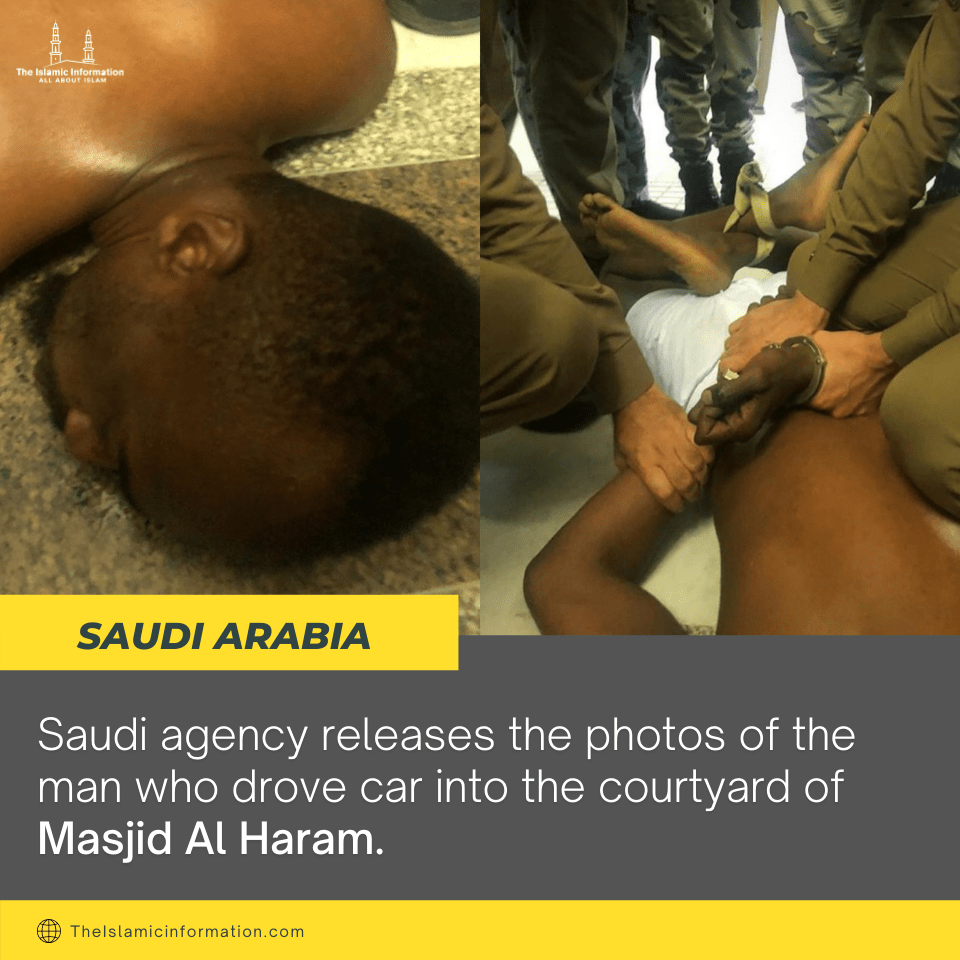 The driver is said to be in an "Abnormal" condition, but the security officials have referred the person to the Public Prosecution.