A major redevelopment project of the historic Quba Mosque in Madinah has begun. It is done to expand the holy site, first built by the Prophet Muhammad over 1,440 years ago, to accommodate more worshipers.
When announcing the construction plan in April, Crown Prince Mohammed bin Salman said that the initial area of ​​​​the mosque was only 5,035 and will be expanded tenfold to 50,000 square meters, so it is expected to accommodate more than 66,000 worshipers.
The expansion is expected to cope with the increasing number of visitors and is in line with the Kingdom's Vision 2030 to improve services to pilgrims, said MBS while visiting the Quba Mosque during last Ramadan. He added that the improvements would heighten visitors' worship and cultural experience.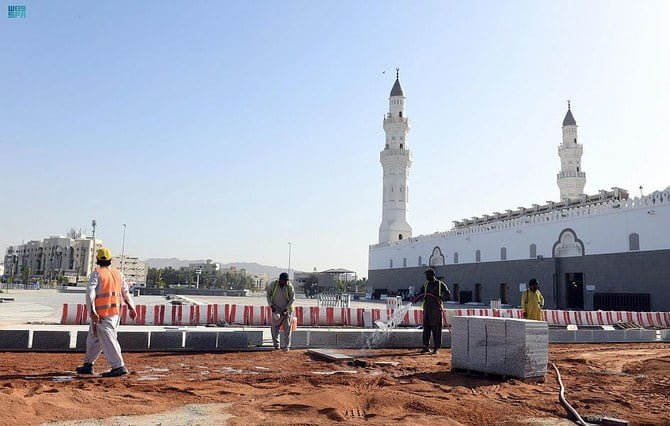 Since 2018, the Crown Prince has started executing plans to restore more than 130 historical mosques in the Kingdom under the Saudi government's national regeneration program.
As reported by Arab News, this project will ensure the mosque can serve a large number of worshipers during the peak season. The mosque's courtyard is planned to be made shadier and built on four sides and can be connected to the prayer area but will not be structurally attached to the main building.
In addition, the road system and surrounding infrastructure will also be changed to provide easier access to the mosque. Revitalization that will pay attention to the preservation of the architectural style of the mosque and the surrounding monuments is predicted to be able to overcome the problem of population density and improve the safety and security of visitors.
The Quba Mosque is only about 5 kilometers south of the Prophet's Mosque in Madinah. This mosque is the first place of worship in Islamic history and was built in 1 H or 622 AD. The Prophet Muhammad is said to have frequented this mosque every Saturday on foot or on a camel to offer two rak'ahs of prayer and urged his companions to do so.
"Whoever performs ablution and offers one prayer in the Quba Mosque will be rewarded the equivalent of one Umrah."

In a hadith, it is stated that the Messenger of Allah once said.
This mosque has its charm and is a religious and historical site considered important for Muslims.
Hotels in Madinah near Haram showcase exquisite accommodations and incredible services to further enhance your pilgrimage experience.

Quba Mosque is the world's first Mosque. This was built by the last prophet of Islam Muhammad (PBUH)…

These 7 are the most loved places of Prophet Muhammad PBUH, you might know the names of these…