During the Aug 14 India Day parade, a piece of equipment viewed by Muslims as a hate symbol was featured. Mayor Sam Joshi said hate symbols are not welcome in the town.
The parade was held in the United States. The event was marked by drumming, cymbals, whistleblowing, and flag carrying. Their walk along Oak Tree Road from Edison to Woodbridge was conducted on the sidewalk.
As a result of the 1947 partition of India into two countries, one for Hindus and one for Muslims, they celebrated India's independence. There was a great deal of freedom for Hindus, but not for Muslims.
It was suggested by a man named Joshi that companies should embrace the cultures of all their employees.
According to an American-Islamic relations group, Joshi failed to go further in rebuking the parade organizers. Organizers of the parade have also been asked to apologize by the group.
According to Azra Baig, chair of the South Brunswick Human Relations Commission, a piece of construction equipment bearing the photos of Indian political leaders was part of the Indian Business Association (IBA) parade.
Bulldozer was included in the India day parade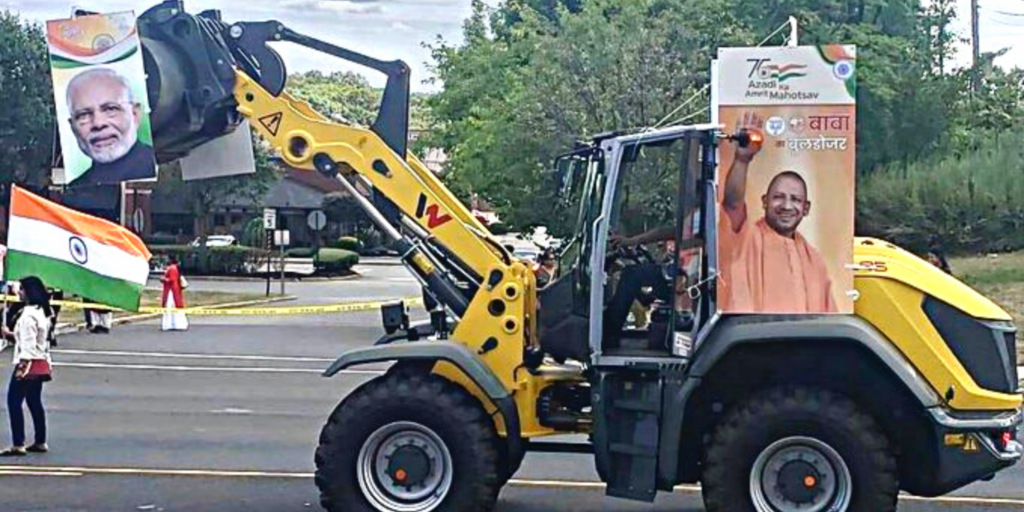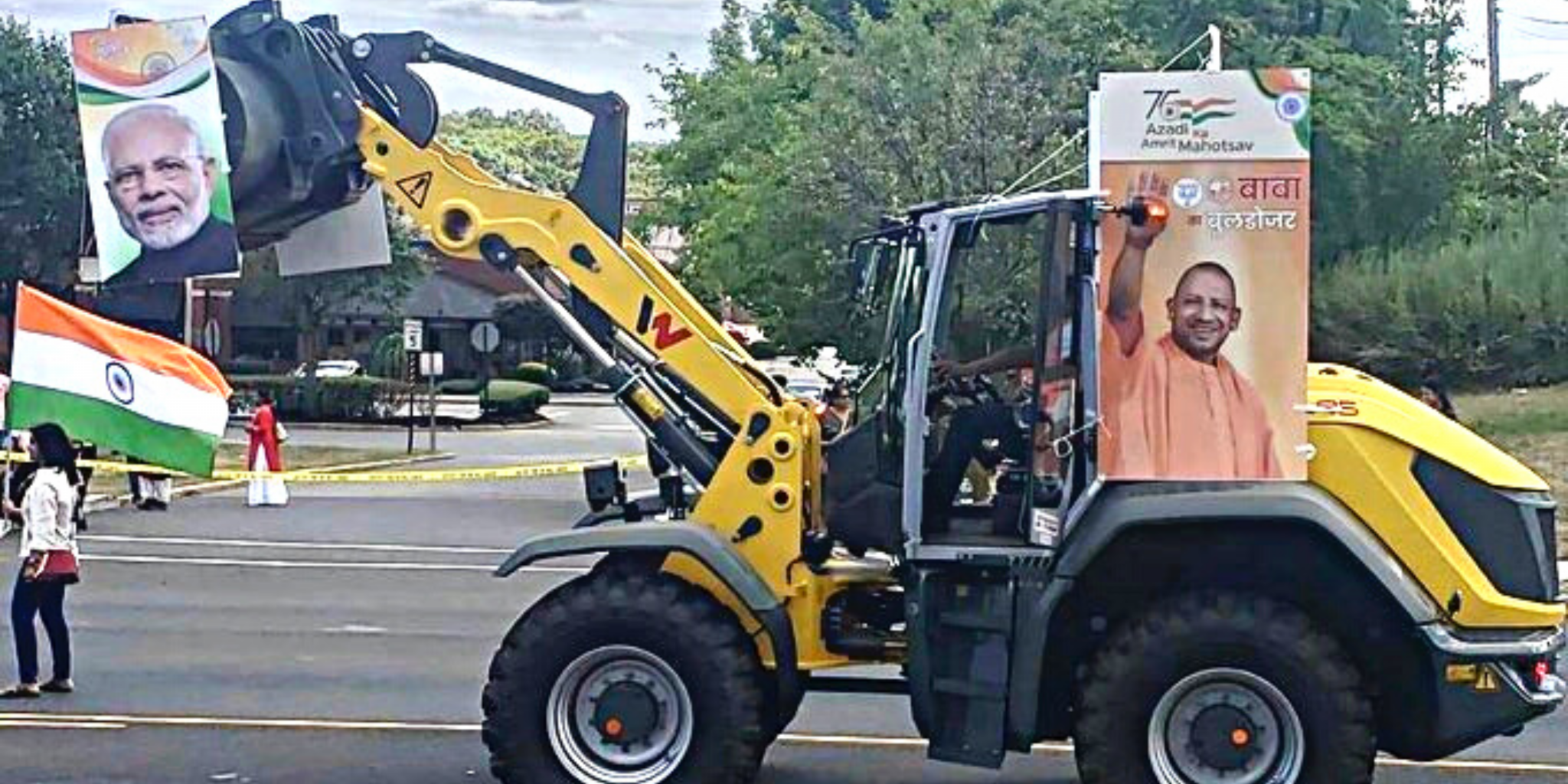 Baig said during Monday's work session of the township council that the bulldozer was part of a parade intended to celebrate the country's national pride. Muslims throughout New Jersey, the United States, and around the globe find this frightening and harassing.
There are reports that Muslim homes, businesses, and places of worship are being bulldozed in India because of people's faith; furthermore, when individuals stand up for their rights, they face violence or death.
"It is unacceptable to include something such as this in a parade in Edison."

The woman told a reporter
There was an evil display of bigotry, racism, injustice, and prejudice on Oak Tree Road, according to a resident of Hana Road in Edison.
Despite being informed that a piece of construction equipment was used as a symbol of division and discrimination, Joshi stated that the township does not sponsor the India Day Parade. Edison does not tolerate any symbol or action that represents discrimination.
Vice President Joyce Ship-Freeman expressed concern about the incident. "Council members would not have walked behind a noose if there had been one in the parade," she stated.
CAIR is disappointed in Joshi, Woodbridge Mayor John E. McCormac, and local officials who have not unequivocally condemned their constituents' use of construction equipment – a symbol of violence and anti-Muslim sentiment.