Microchip carpets were introduced at Masjid al Nabawi (Prophet's Mosque) in Madinah, Saudi Arabia, by the General Presidency for the Affairs of the two holy mosques.
As we all know, The General Presidency for the Affairs of the Prophet's Mosque is intensifying efforts to prepare the Prophet's Mosque to welcome visitors and worshippers. Several innovations have been introduced to succeed in this plan.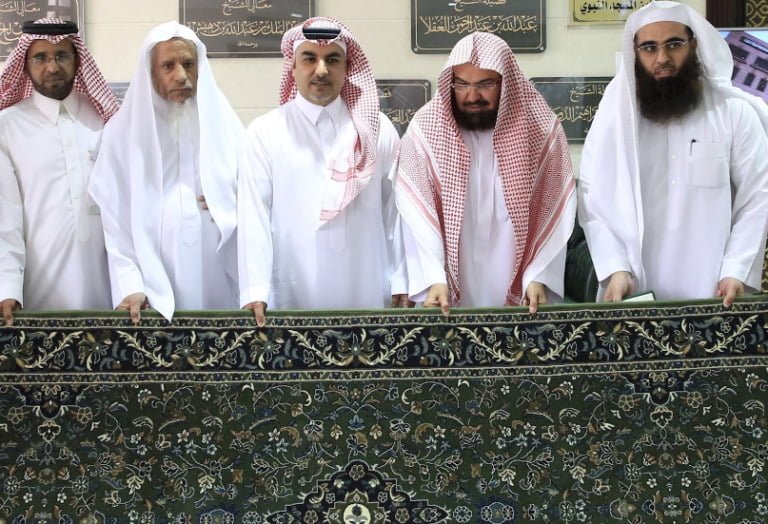 Previously, in June, Automatic Robot sanitizer was introduced to help distribute the Holy Zamzam water throughout the Mosque.
Now, the Prophet's Mosque Affairs Agency renewed the old carpets of the Mosque with high-tech microchip carpets.
These carpets are reportedly intensively purified, sterilized, and cared for around the clock.
The carpet used in the Prophet's Mosque is a high-quality carpet that belongs to the Saudi Arabian luxury carpet range.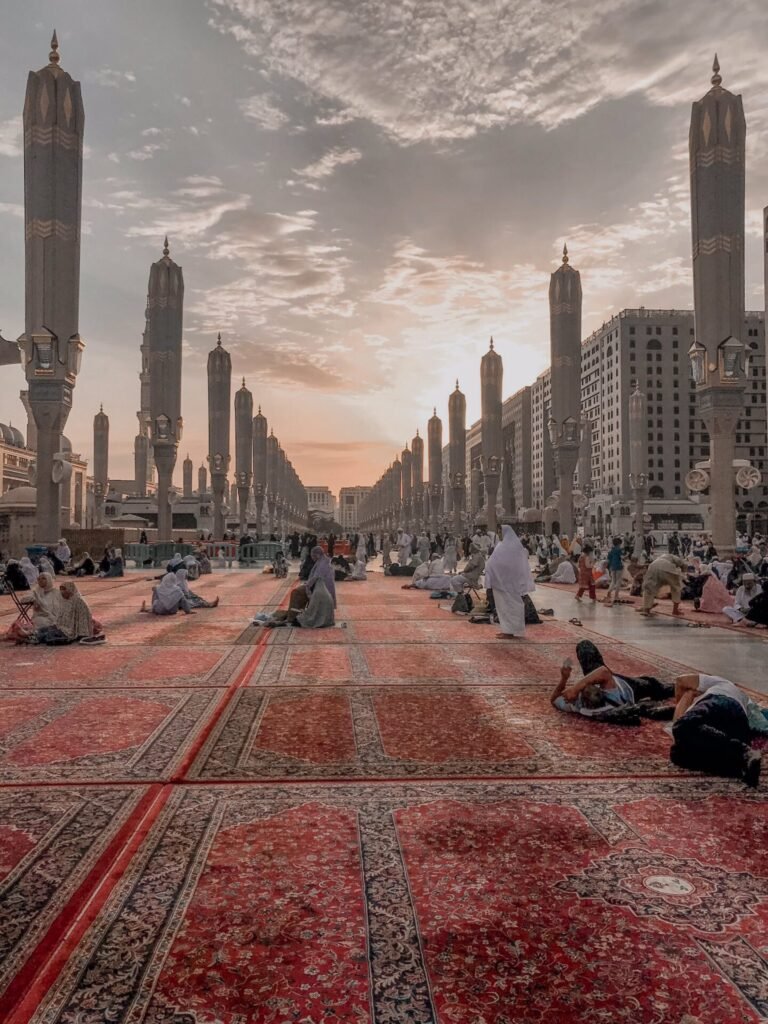 They have a unique characteristic in which there is an electronic chip on each carpet that reads by RFID. So it is linked to an electronic system that contained information about the rug, such as its manufacture, use, location, washing times, counting time.
Not only that, but the chip is also capable of counting the numbers of carpets and identifying each sample individually by printing the data of the item in a digital coding "barcode." It will allow tracking the mats with ease and containing the detail of the carpet movement processes inside and outside the Mosque.
Many visitors and worshippers in Masjid Al Nabawi compelled the Agency to pay special attention to the carpet there.
It is given special care following the periodic plans as implemented by the Department of Disinfection and Carpets.
These efforts are part of the developmental work provided by the Prophet's Mosque Affairs Agency to improve the service within Masjid Al Nabawi to all visitors and worshippers.
May Allah overcome all obstacles and facilitate visitors and worshippers to perform their worship with ease and ease.