JERUSALEM: Haram confirms launching 130 rockets towards Tel Aviv, Israel in an answer to the Israeli Air Strike which killed more than 29 Palestinians, including 9 children in Gaza.
Haram's armed wing. Qassam Brigades had warned before firing the rockets. Rocket warning sirens went on as those rockets reached Tel Aviv, explosions were heard.
The Israeli military also posted on Twitter that the country is under attack.
The Israeli news media outlets have published the pictures of destruction from these rockets;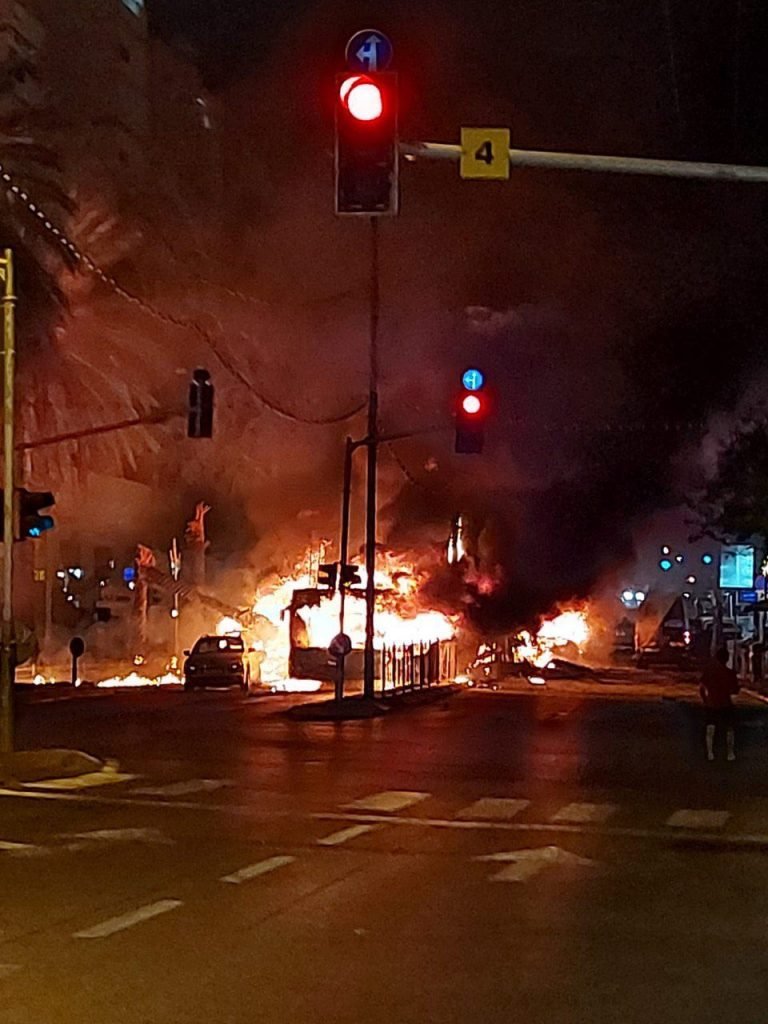 A twitter user also shared a video;
According to the local media, an oil pipeline belonging to an Israeli owned company was also hit by the rockets launched by Hamas. Channel 12 showed the footages of flames coming out of the oil pipeline.
The deadly escalation was started by Israel when the Israeli authorities broke into Al Aqsa mosques and injured more than 200 worshippers. Israeli were also seen celebrating the attacks and fire the Al Aqsa Mosque.