As International Hajj has been canceled, Saudi Arabia has selected only 1,000 pilgrims who will perform Hajj this year.
Saudi Arabia has been planning to restrict the number of intercity pilgrims to arrive for Hajj till 1,000 in order to prevent the widespread of the coronavirus.
Muhammad Benten, the Hajj Minister, shared in a news briefing that strictness would be followed in order to choose the pilgrims from residents and the citizens. He further stated yesterday that the ones older than 65, won't be permitted to arrive for this year's Hajj.
Normally, around 2.5 million Muslims visit the Holy places of Madina and Makkah for the week based Hajj.
This year, Hajj would start at the end of July.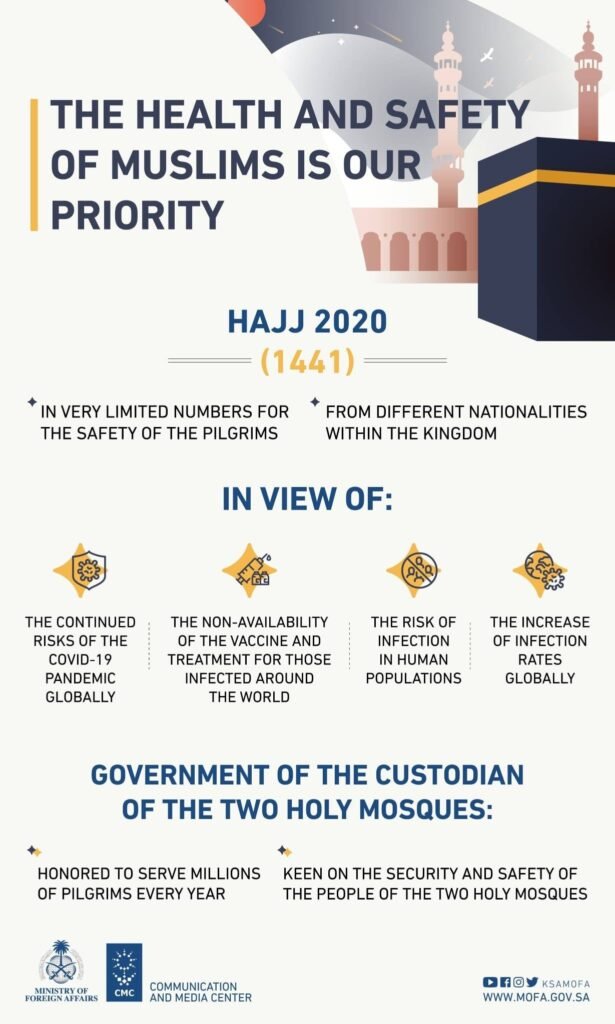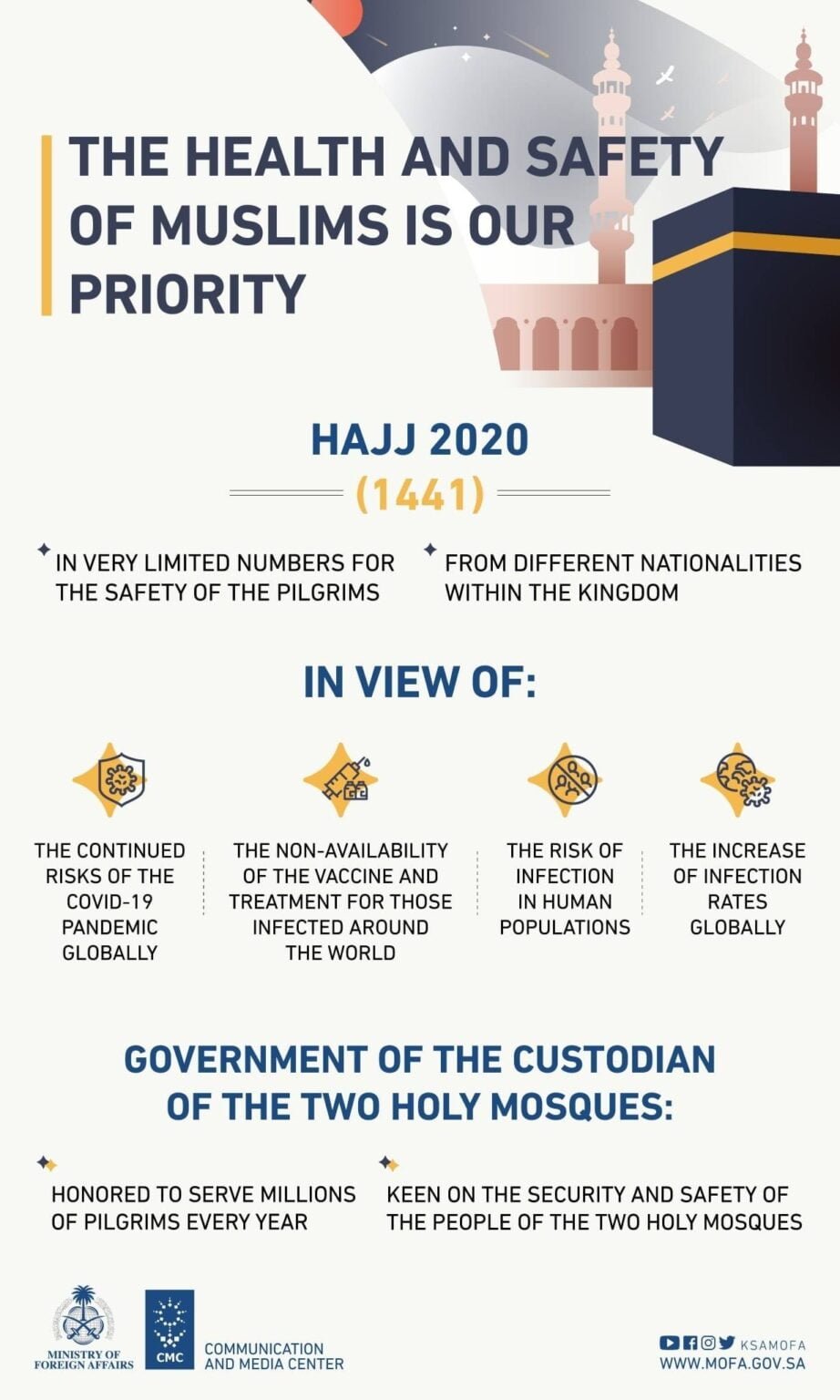 Relying on the official data, Saudia earns 1.2 million dollars annually from Hajj. Besides, the pilgrimages of Umrah remained canceled due to the pandemic of coronavirus.
Benten added that they are keen to permit the Muslims from all over the world to arrive for Hajj, however, the global health situation is forcing us to restrict and create the exception.
He also added that every other person is aware of the risks associated with this pandemic and most of the nations are still closed too. Thus, the pilgrims arriving from every country would bring a higher level of risk to them.
On Monday, the higher authority of Egypt appreciated the kingdom's plan and also stated that we support them in limiting the number of pilgrims, this year. Their decision would save the lives of many people, in fact, the Muslims.
Moreover, Saudia reported the total number of 161,000 infections of COVID-19 with death more than 1,300, concentrating on the new cases arriving since the previous two weeks.
Tawfiq al-Rabish, the Health Minister of Saudia, shared in a press conference that each of the Hajj workers would be tested and a special hospital has been maintained for emergencies.