Surah Al-Hujurat: Quranic Surah Al-Hujurat, is a Madni Sura, that highlights the norms & the etiquettes Muslim ummahs should follow throughout their lives.
A few of our characteristics stem from negativity in not only us but also with reference to the individuals around us.
1. SPYING & BACKBITING ON OTHERS
One of the best sins of all has become normality for us. We gossip, we spy on others regarding their personal life and we backbite about them. While not it being any of our concern, every day we sin talking behind their backs.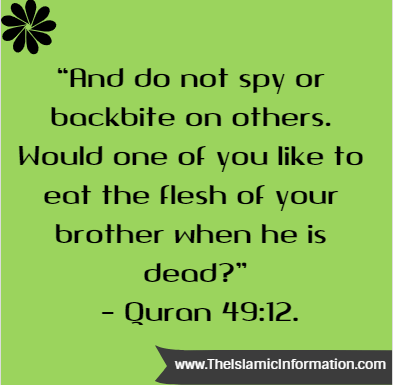 2. HOLDING DOUBTS & SUSPICIONS
Sometimes we doubt individuals so much, that it not only instills negativity in the relationship we share with them but also affects our well-being. A lot of healthy relationships are ruined because of the suspicion we hold against somebody.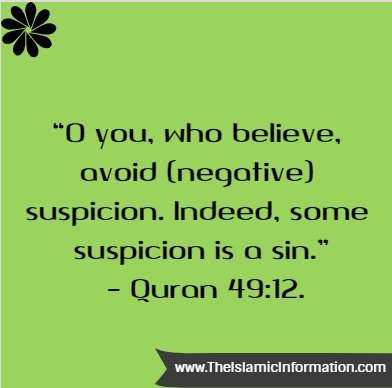 3. MOCKING & INSULTING OTHERS
Because of a mistake, somebody makes we insult them. For instance, a child getting poor results in an exam becomes a victim of continuous insulting & mocking at home which affects her or his mental capacity.
Prophet Muhammad (PBUH) was a polite man who never had a mocking, harsh behavior toward his peers or maybe his enemies, knowing the status God granted him.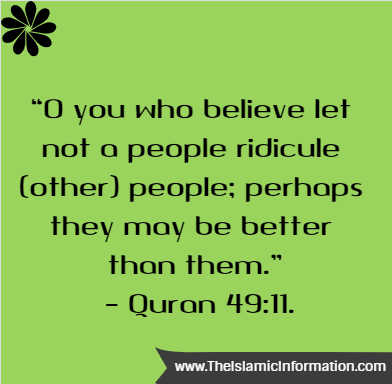 4. HOLDING PRIDE FOR YOURSELF IN YOUR MIND & HEART
Believing that you are a greater, better Muslim than somebody leads to pride in your heart and discouragement towards somebody else. Understand that God is aware of the best that lies in our hearts & He sees everything.
5. SHARING EVERYTHING YOU HEAR WHILE NOT VERIFYING IT
As soon as we hear any news related to somebody we know, we begin talking about it. We create a judgment & pass our comments out of it. This gives out wrong accusations for we may not understand the other side of the story.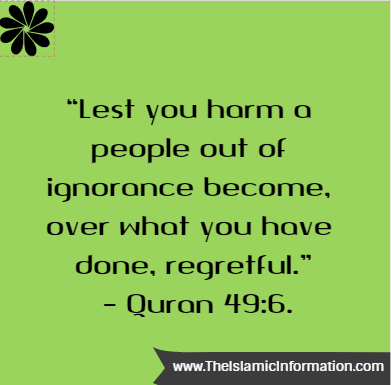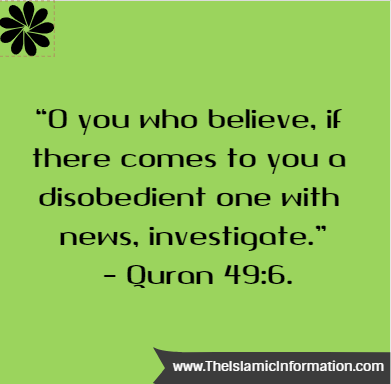 Author: Saba Tauseef