People have been awarded unbelievable skills. Things that can leave us awestruck. A similar art has been given to a Muslim painter, who spent about 3 years writing the Holy Quran with Gold on Silk Pages.
Tunzale Memmedzade is an Azerbaijani painter. She spent 3 years, dedicating her precious time to rewrite the Quran with gold on silk pages. This task was tough, but the result is worth watching.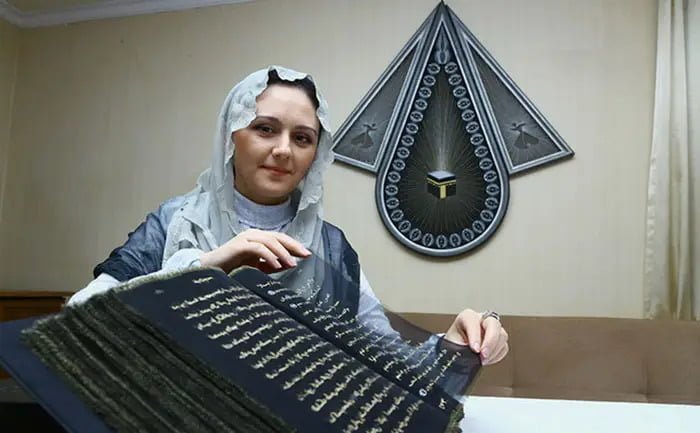 She investigated the entire process of rewriting the Holy Quran, then she started her own project of rewriting the Quran in a beautiful way. The Quran has been noted to be written on different things like a woman spent 32 years to write Quran by her hand and a man writes the entire Quran on Egg, but Tunzale had found that no one ever has written it on silk, so she did it.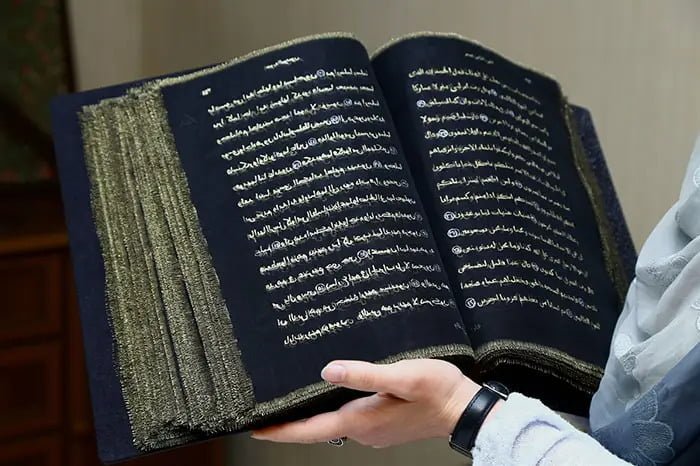 She copied the Quran version from Diyanet, Turkish Presidency of Religious Affairs to use it as the main source. She took the finest silk in the blue color, the canvas was 11.4″ x 13″, about 164 feet.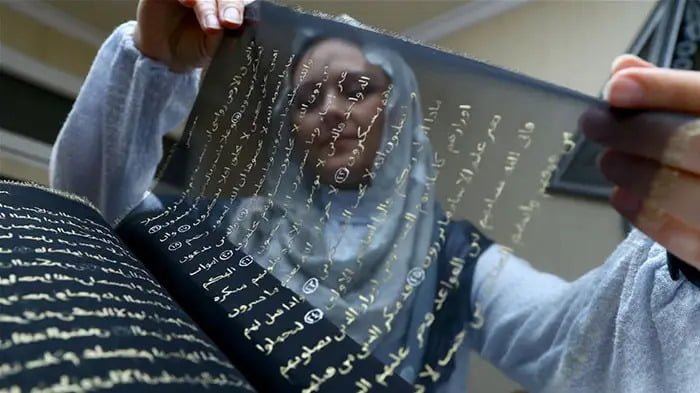 People have been calling this version of Quran a Masterpiece. During the making of this, no laws of the Quran were violated. As it is just a copy of the original Quran.