Yesterday morning an incident took place where the domestic flight, Sriwijaya Air Flight 182, flew from the airport of Jakarta. The rescue teams and researchers are still looking in the sea for debris, and they are searching for whatever they can find. Right now, nothing has been found.
It is said that the airplane has fallen 10,000ft In a minute, and it crashed as it was shown in the flight radar, which results in minimal chances of survival.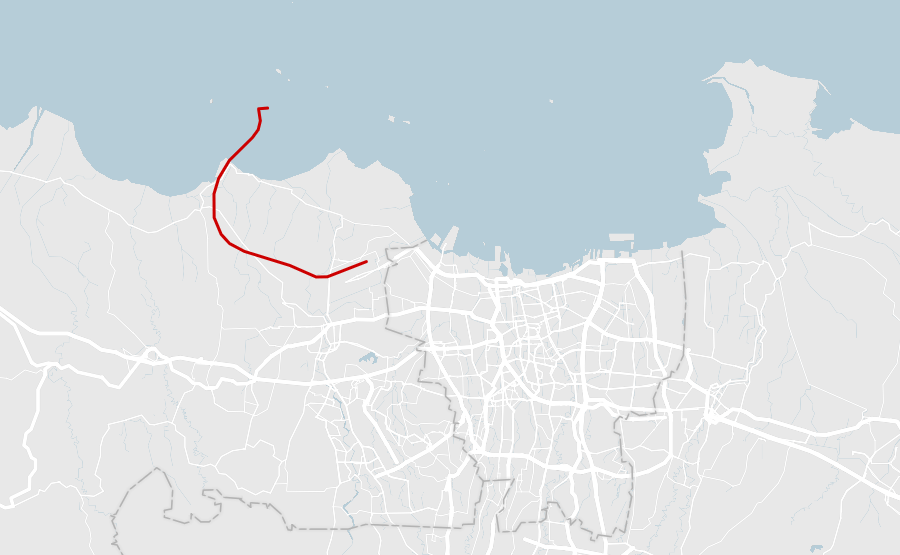 Almost 62 people were on board an Indonesian Boeing 737 plane When the plane was crashed or gone missing. The aircraft was hit and into the sea and it was not disappeared as reported by the News Media Agency BBC.
Complete Passengers List of Sriwijaya Air Flight 182 (SJ 182)
Most of the travelers were Muslims, according to initial reports.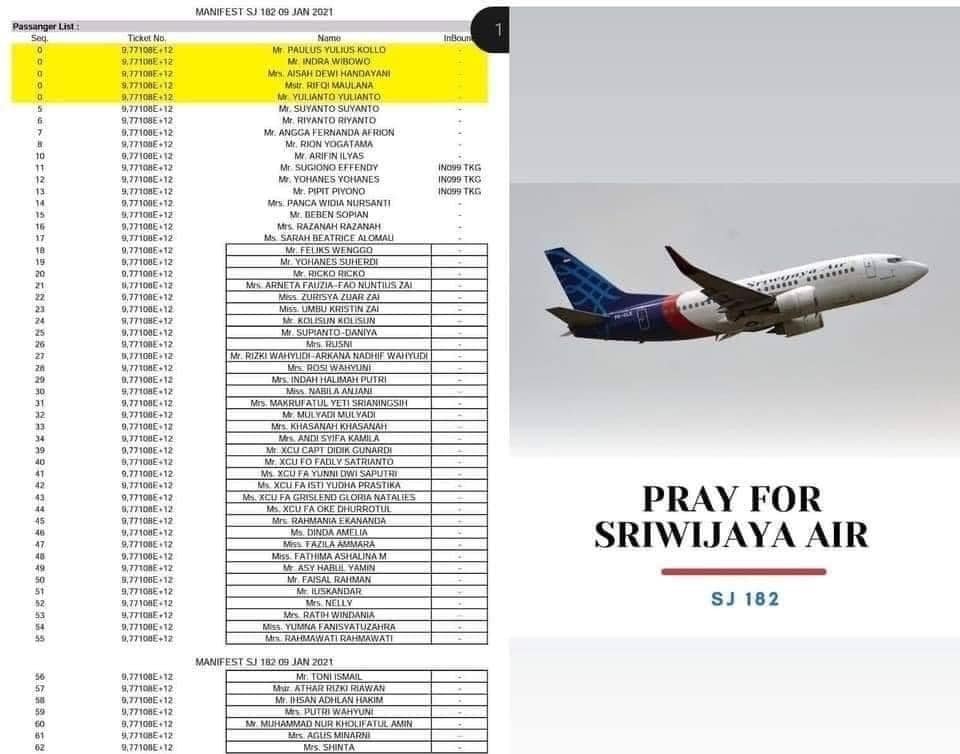 The Sriwijaya Indonesian Air flight SJ182 was gone when it reached near Jakarta's Kepulauan Seribu on its way to Pontianak. There were 56 passengers, seven children, three infants, and six cabin crew members on the flight, as reported by local media. On the social media platform, the news has been circulated that the plane went missing right after passing four minutes of flight the aircraft was out of radar.
A sound of an explosion near the sea was heard by a witness, as he told BBC. He was a resident, most probably near the incident site.
Moreover, the same situation was told as above by some fishermen.
The airport authorities contacted the Navy of Indonesia. In the Thousand Islands waters, they found the debris of the plane scattered at four sites.
Adita Rawat, the transportation Ministry spokesman, said that they lost contact with the authorities of the airport of aviation control at 2.40 p.m. local time (0740GMT).