LONDON: Saudi Crown Prince Muhammad Bin Salman says he admires the Jewish state and has no religious problems with the Jews; Ben Hubbard cited the statement in the book called "MBS by Ben Hubbard."
Jeffrey Goldberg from the Atlantic magazine interview Muhammad Bin Salman about the Palestine-Israel conflict. MBS replied that both Israelis and Palestinians have the right to own their land.
Muhammad Bin Salman says he admires Israel, says it is a big economy regardless of its size and is growing at a significantly faster rate year by year.
He further said that he shares an interest in Israel. Muhammad bin Salam further praised the intelligence service agencies of Israel and its military operations.
Ben Hubbard further wrote in the book that his growing interest in Israel is to get Israel onboard with the high technology-oriented project, NEOM.
Muhammad Bin Salman criticized Palestinian Leadership
Ben also confirmed that Muhammad bin Salman held off-the-book meetings in New York with the Pro-Israeli leaders.
A leak, confirmed by the book, cites that Muhammad bin Salman surprised everyone by criticizing the Palestinian leadership's role in the Palestine-Israel conflict.
Muhammad Bin Salman said Palestinian leadership should accept what's on the table and shut up.
These are some of the evidence of the story from the book MBS by Ben Hubbard.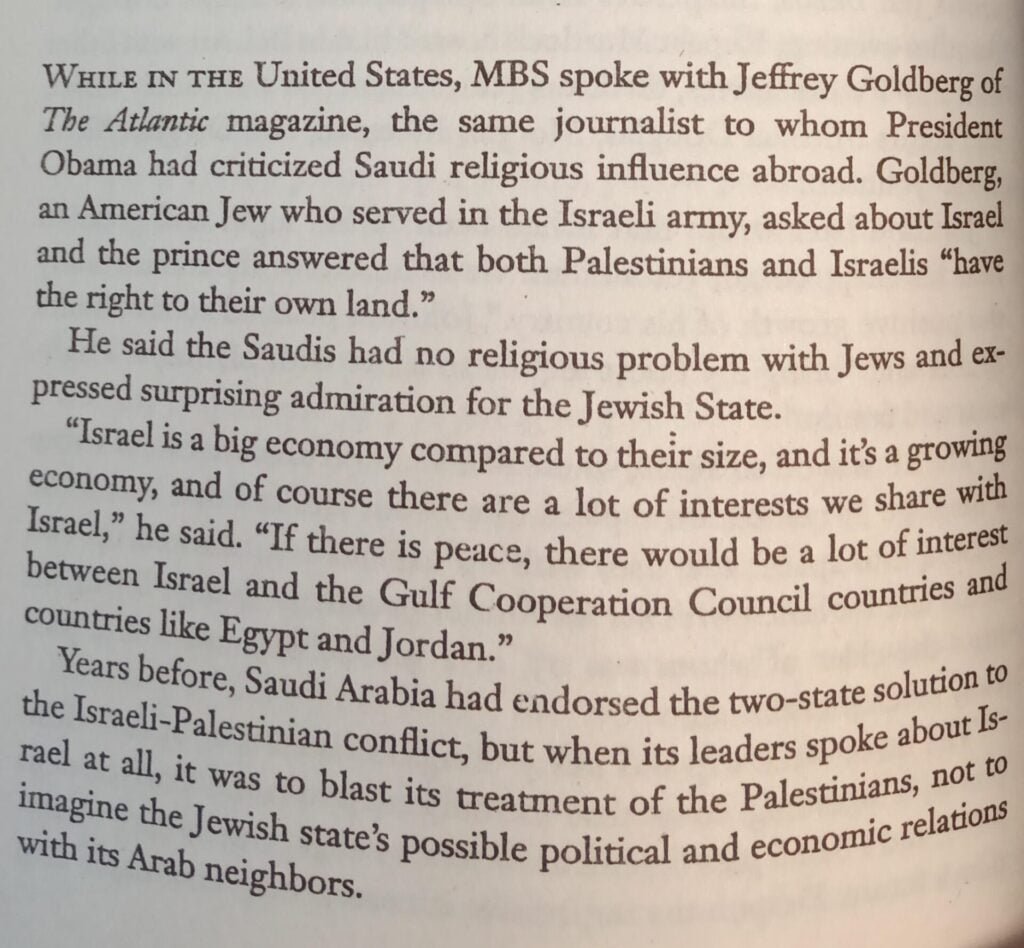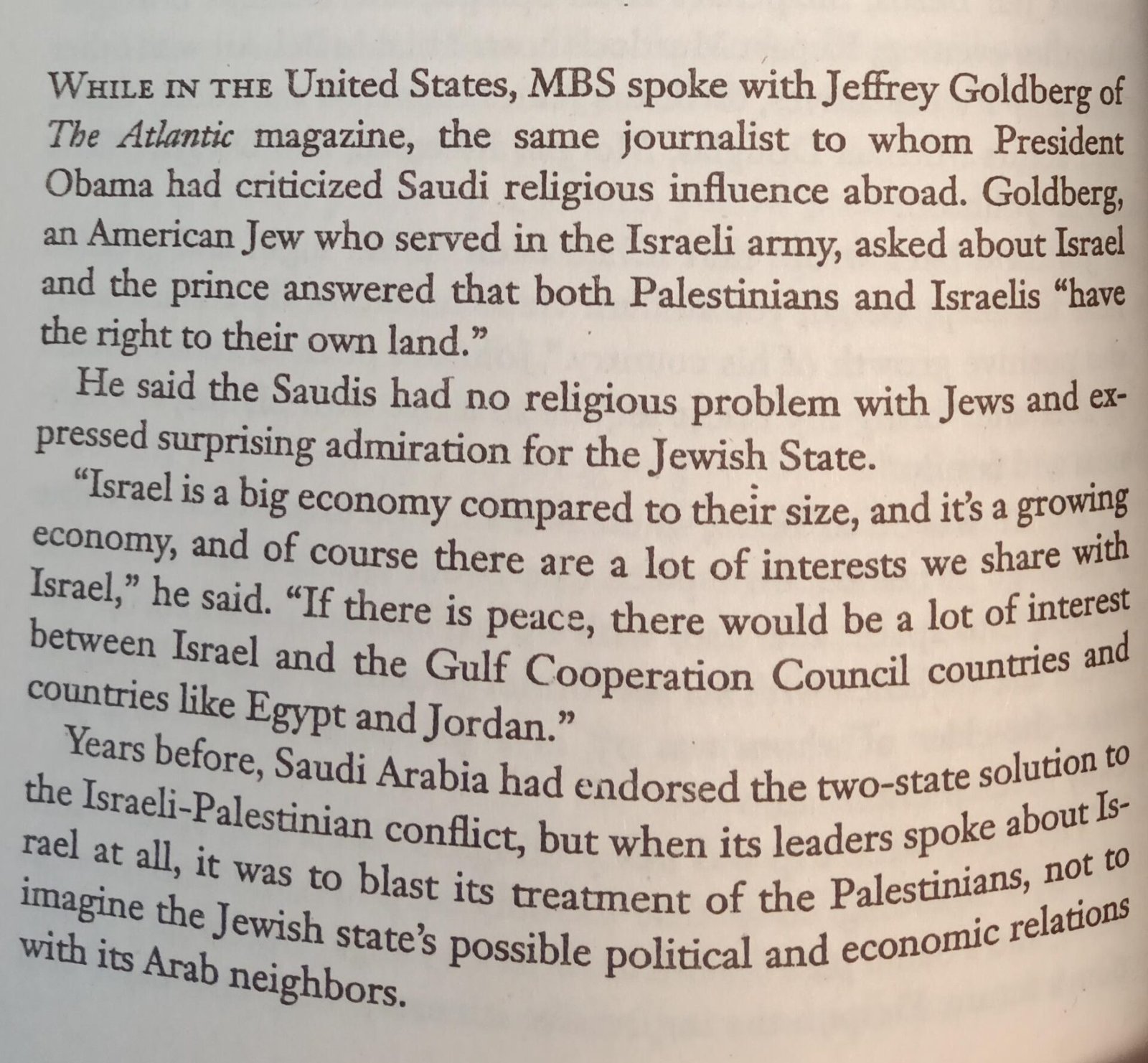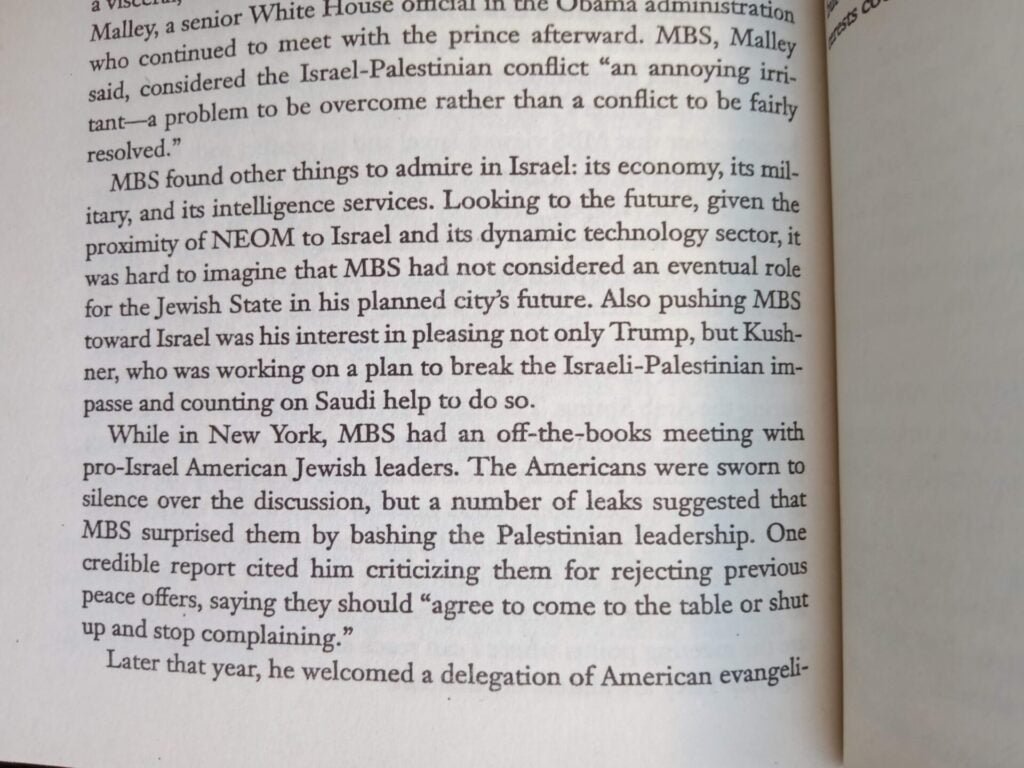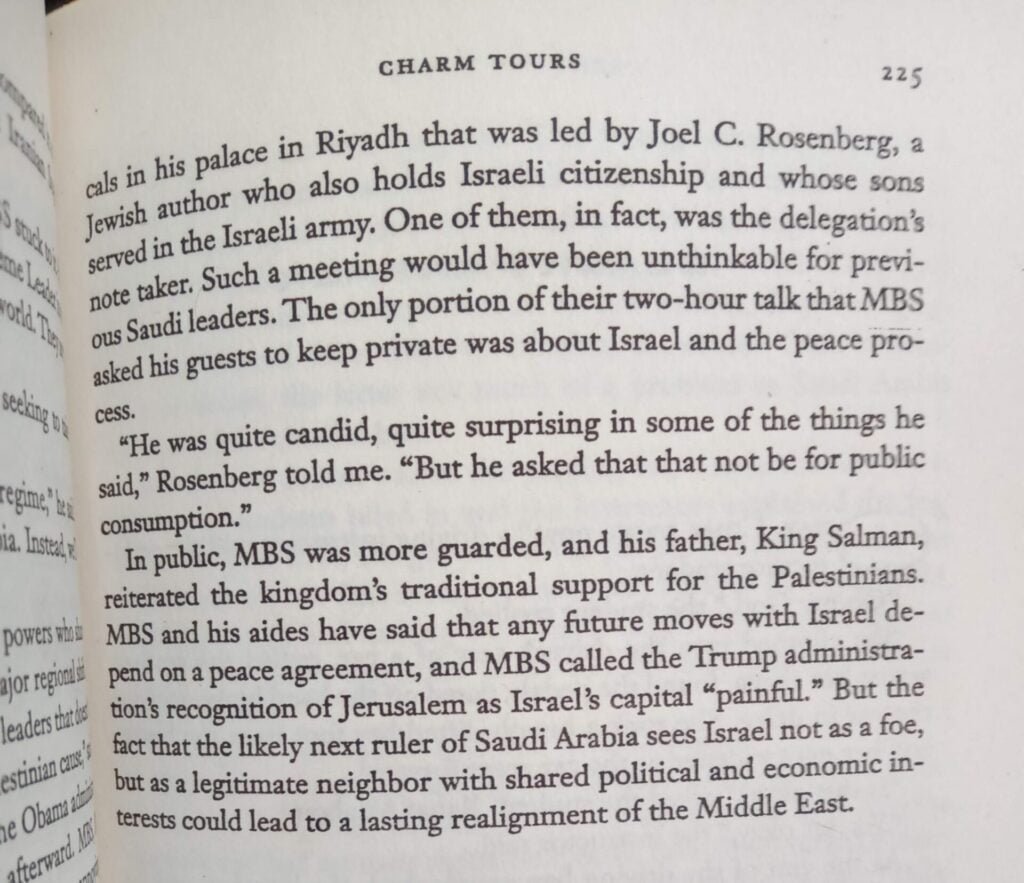 This also details that Muhammad Bin Salman invited Jewish author Joel C. Rosenberg in Riyadh, Israeli citizenship. Two of his sons have also served in the Israeli army.
As several gulf countries have friendly ties with Israel, UAE looks for $1 billion worth of business investment between Israel and UAE this year.
Saudi Arabia seems to be in line to accept the Jewish state in Palestine and establish friendly ties with them.
Get latest updates on WhatsApp
Exclusive Duas, Islamic Reminders and News!