DUBAI (UAE): Burj Khalifa building promotes Israeli tourism despite the ongoing Israel-Palestine conflict.
More than 200 people have been killed, including more than 50 children from Palestine, from the Israeli airstrike for more than nine days.
The United Arab Emirates signed a peace deal with Israel back in 2020, promoting tourism and welcoming Israeli businesses.
The government of the United Arab Emirates neither condemned nor took notice of the unlawful killings in Palestine while the world is protesting against Israel.
One of our correspondent from Dubai, United Arab Emirates, shared a video of the advertisement that Dubai's management had but on the entrance of Burj al-Khalifa.
Dubai promoting Israeli tourism
The majority of the Muslim countries have also suspended flights to Israel except for the United Arab Emirates.
Israel has also set up a travel booth in the United Arab Emirates to help Muslims visit Israel.
The presence of Israel in Dubai shows the United Arab Emirates's business-first approach, which they have adopted to boost the countries economy.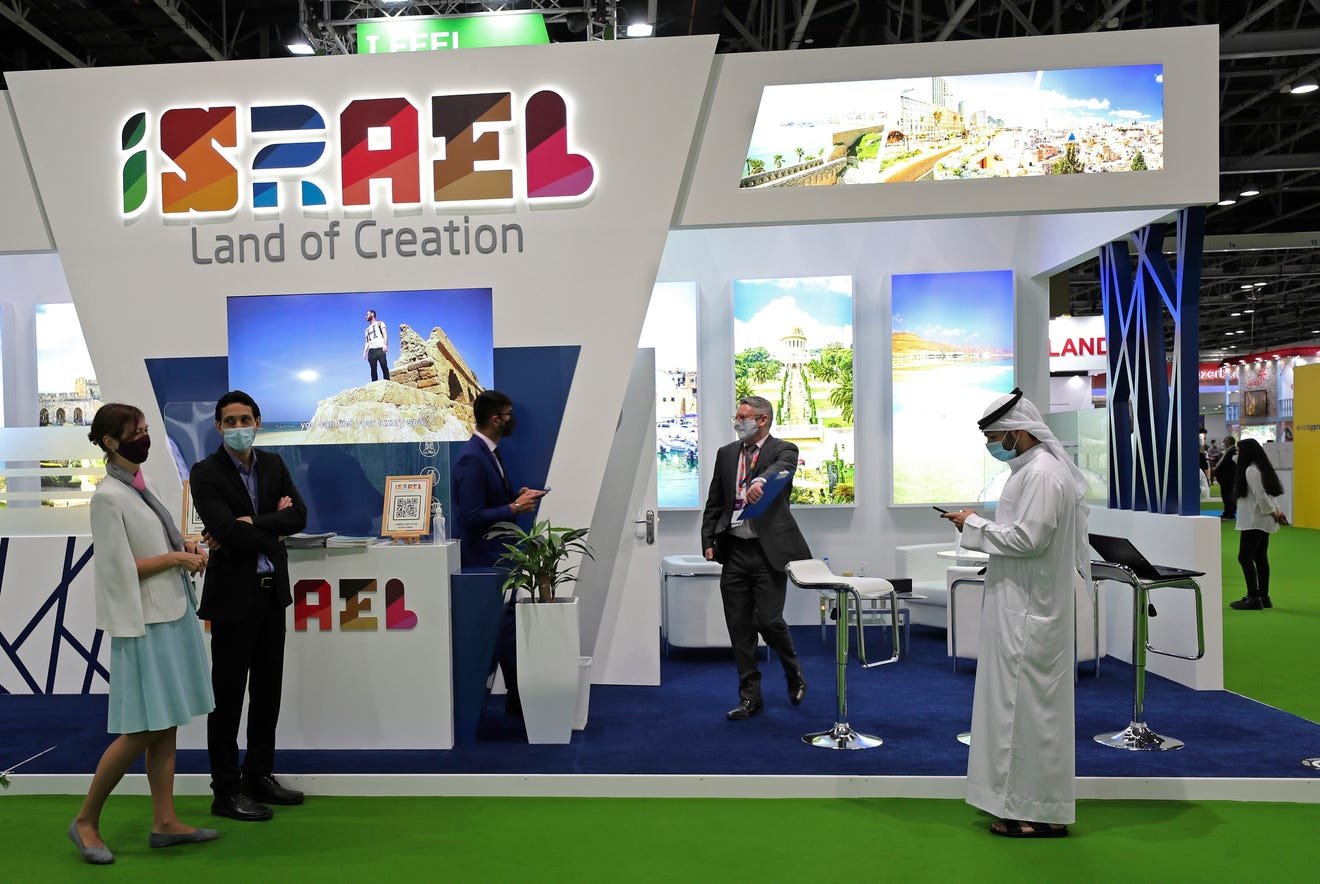 Foreign Minister of UAE, Sheikh Abdullah bin Zayed stopped right after he tried to criticise Israel in the recent statement last Friday.