China Removing Domes: China has been detaching domes and other decorative elements all over the country.
According to a report in the Telegraph, this removal of domes is a part of cultural whitewash to stop the spread of Islam. They have also removed the bright green dome and golden minarets of the Nanguan Mosque in Yinchuan which is located in the capital of Ningxia.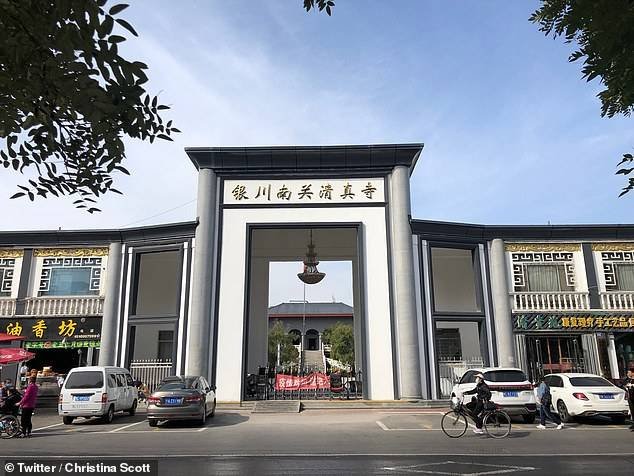 Christina Scott circulated the images online. It was shown by the Deputy head of mission for the UK that the mosque has been removing its decorations and colors.
Only the name of the mosque ''Nanguan Mosque'' was on the building written in Chinese.
Xi Jinping, after becoming the General Secretary of the Chinese Communist Party, The measures state that campaigns against religion have increased rapidly.
TripAdvisor recommended the Nanguan Mosque in Yinchuan is worth a visit as written by Ms. Scott along with the photos. Linxia is also known as 'Little Mecca,' the exact same thing can be seen.
In recent years, there has been widespread prevention on all religious institutions as carried out by China's ruling Communist Party.
Applicable directives included demolishing churches and mosques and stopping the Tibetan children belonging to Buddhist religious studies and imprisoning almost a million members of Islamic ethnic minority in the so-called re-education camps.
All religions must 'Sinicise' to make sure they are dear to the official Chinese atheistic party, as declared by President Xi Jinping.
The Chinese central government commanded its censors, in the late last year to check and edit all translated versions of religious books to ensure that their meaning reflects the principles of Socialism.
According to the country's top officials said on religious matters that the new editions must not provide any topic which goes against the beliefs of the Communist Party.
Mosques and other religious buildings in China must be entered with the government before they run legally.
There are religious associations present in every province which is under the control of local ethnic.