Sheikh Imam Mohammed Mahmoud, an imam based at the East London Mosque in Whitechapel, was made an Officer of the Order of the British Empire (OBE) from the Queen of Britain for protecting the Finsbury Park terror attacker in June 2017.
He was awarded the honour by Prince William at Buckingham Palace along with several others who were also named in the Queen's 2019 New Year's Honours list.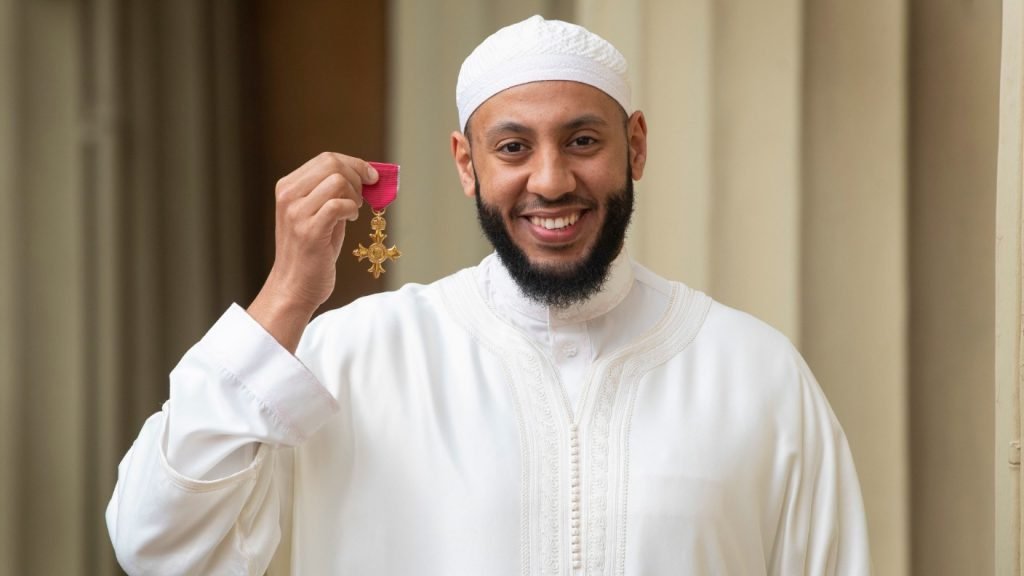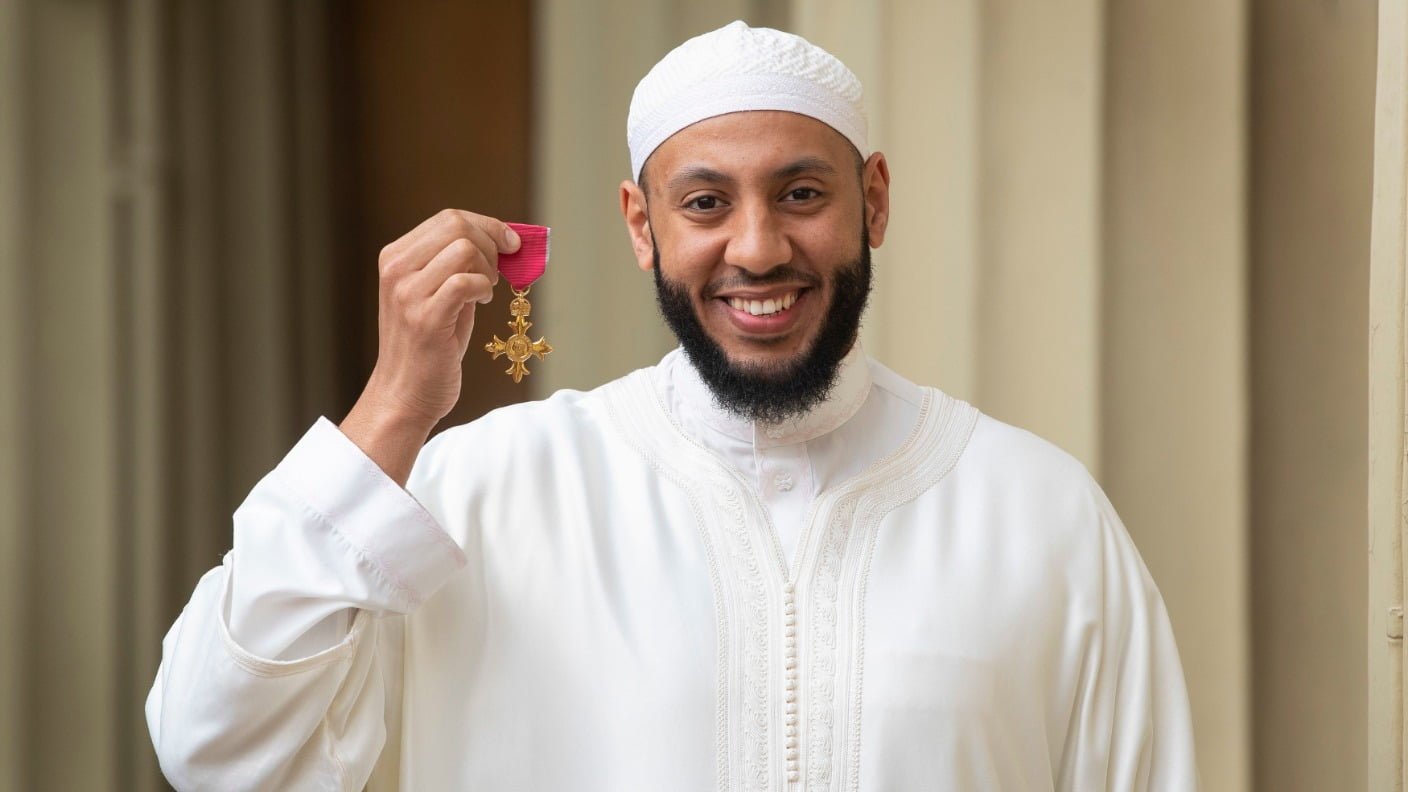 Sheikh Imam Muhammad Mahmoud is a son of the western governorate and the Azhari Institute, who is currently the anchor and Imam of the largest mosque in London.
Mahmoud, 36 years old, was born in Gharbia, Egypt, North of Cairo. His family moved to London in 1986 when he was six weeks old.
He studied Biology at University College London and briefly moved to Cairo with his wife and two children in 2012. He then returned to London nine months later because he felt the country was not suitable for his academic needs. He later studied Islamic theology at the Birmingham-based European Institute of Human Sciences. He became the Imam of the Muslim Welfare House in 2013, where he has led prayers on a part-time basis since he was a student.
Mahmoud received global attention when he heroically protected far-right attacker Darren Osborne who drove his van into a crowd of Muslim pedestrians on a sidewalk near the entrance to the Muslim Welfare House in Finsbury Park, North London.
Video from the scene shows Mahmoud protecting the terrorist by standing in front of him until police arrived and urged people not to hurt Osborne.
In an interview, he said that the title "hero" did not suit him because he thinks what he did on that night with a group of other congregants from the mosque was not extraordinary.
He added, saying that his reaction to protecting Osborne was "natural" and a "normal response" not to reciprocate his cowardly attacks with cowardly reactions.
In February 2018, Darren Osborne was jailed for life, with a minimum sentence of 43 years after being found guilty of the attack that killed Makram Ali, a 51-year-old grandfather, and injured nine others.