Today, we are unveiling the person behind beautiful Arabic calligraphy in Masjid an Nabawi. And the person who writes these beautiful calligraphies.
Who writes Arabic Calligraphy in Masjid An Nabawi?
His name is Ustaad Shafiq-uz-zaman, he has been working as an Arabic calligrapher for the last 30 years at Masjid an Nabawi. Shafiq-uz-Zaman belongs to Pakistan and 30 years ago, he shifted to Madina, Saudi Arabia to pursue his dream job at Masjid An Nabawi.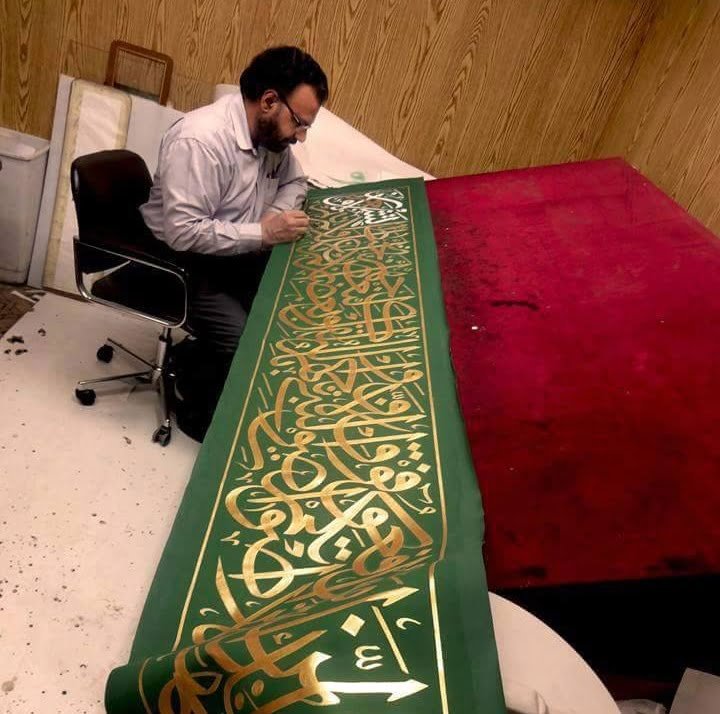 Most of the Arabic calligraphy you see in Masjid An Nabawi is being done by Shafiq Uz Zaman. Shafiq Uz Zaman started of as an electrician in a shop at Riyadh, Saudi Arabia 40 years ago.
He told the media that his life was completely changed when he participated in the competition called "Best Calligraphers for Haram" was taken place.
Shafiq has won several calligraphy competitions as a child, but winning "Best Calligraphers for Haram" was a golden opportunity for him, and he secured the first position in the competition.
Shafiq uz Zaman further said that people in Saudi Arabia thought he was Arab and shocked to find out that he is Pakistan after realizing Shafiq speaks very good Arabic and write it really well.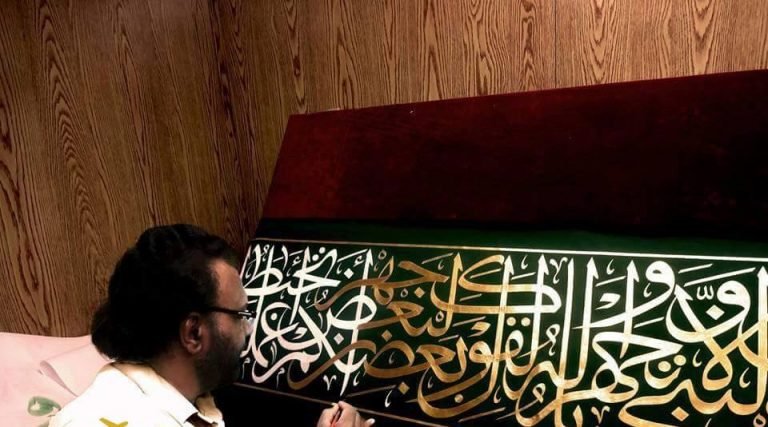 Watch his exclusive video!
He always liked Arabic calligraphy, even as a child. And his hard work finally paid off as he has been working for Masjid an Nabawi for last 30 years. Shafiq uz Zaman has worked on 177 domes and still doing more.
He says working for Prophet PBUH's mosques gives him peace and happiness. He says finishing Calligraphy takes months to complete.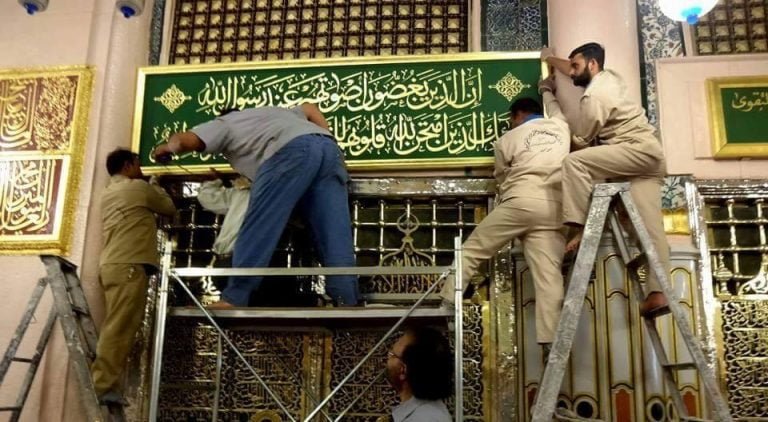 Indeed this is an honorable achievement, and his art is being seen everywhere in Masjid an Nabawi from the Doom to the Walls of Madina. Shafiq uz zaman is making wonders by using his art for the happiness of Allah and his Prophet PBUH.