PESHAWAR: 63 were pronounced dead after a blast in the Qissa Khwani Bazaar area in Peshawar, Pakistan. Casualties are expected to rise, hospitals are on high alert.
ISIS claimed the responsibility for the suicide attack on the Shia mosque. More than 200 have been injured in the deadly blast.
Sheikh Abdur Rahman As Sudais condemns Peshawar Bombing
Sheikh Abdur Rahman As Sudais, General President of the Two Holy Mosques, condemns the terrorist bombing in Peshawar, Pakistan
Two attackers also tried to enter the mosque before mosque
Two attackers tried to enter the mosque and then opened fire before the suicide attack.
30 dead and more than 50 have been injured
Mohammad Asif, Lady Reading Hospital confirmed the death toll.
PM Imran Khan condemned the attack
PM Imran Khan ordered to give immediate medical aid to the injured.
The hospitals are currently on high alert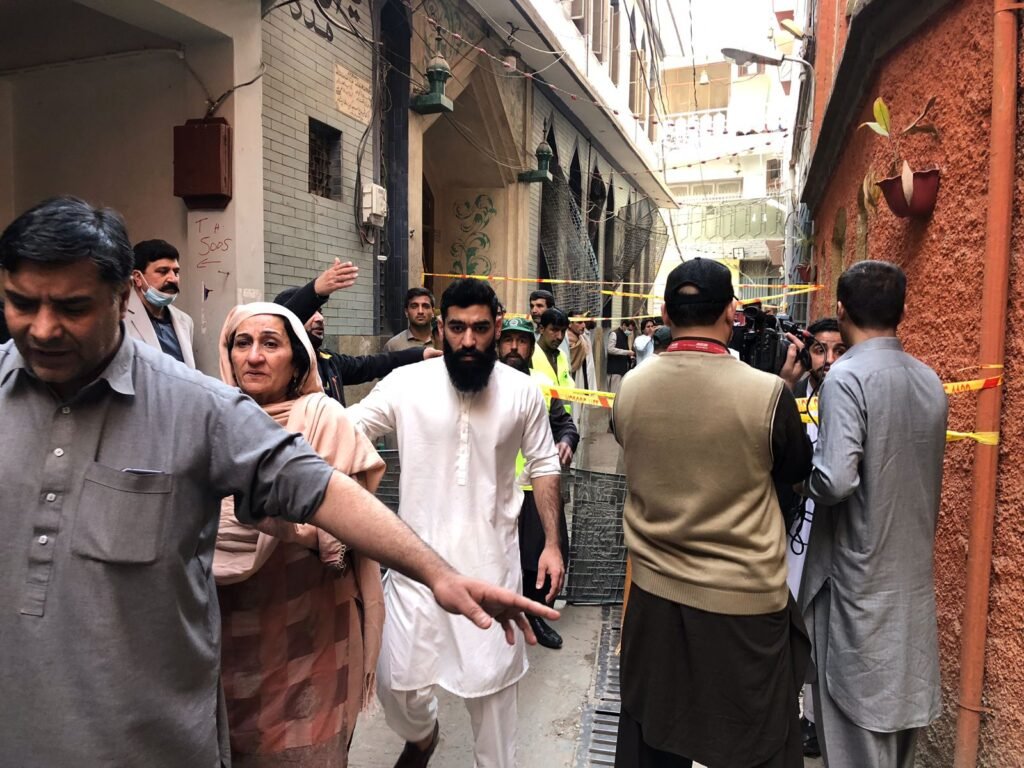 Injured victims are being taken to Lady Reading Hospital.
Pakistan Army cordoned off the area
Army has reached the location and cordoned it off for further investigation.
Witness heared firing and then blast happened
The firing had killed one police officer before the suicide attack took place inside the mosque.
Blast took place during the friday prayers
Worshippers were performing Friday prayers when the blast took off inside the mosque.
Blast occurred at imambargah
CCPO Peshawar confirms that the bomb was deployed at the Imambargah in Kocha Risaldar. He also confirmed that it is a suicide attack and one police officer was also shot dead.