MADINAH (Saudi Arabia): General Presidency Dr. Seikh Abdul Rehman Al Sudais has inaugurated an automated Robot Sanitizer at Masjid an Nabawi.
The robot will automatically sanitize the mosques to stop the spread of the world's ongoing Coronavirus pandemic.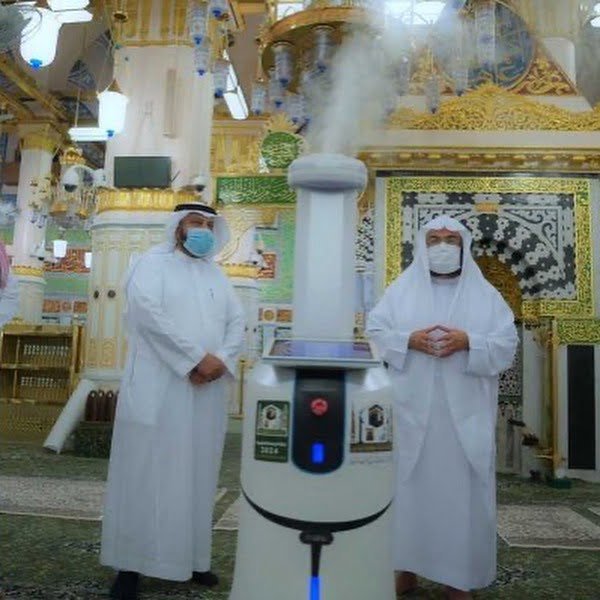 Previously, a similar Robot was introduced for the Grand Mosque in Makkah, Masjid al-Haram. Since then, the idea of having a sanitizer robot has become famous for protecting the pilgrims.
The management of two holy mosques isis focusing more on bringing technology into the twin holy sites to ensure higher health safety measures from the pilgrims arriving from all around the world.
This is to be noted that Saudi Arabia has made the Coronavirus vaccine mandatory for people who wish to perform Umrah and Hajj from now on. Without the vaccine, the Kingdom of Saudi Arabia will not let that person step into the holy site.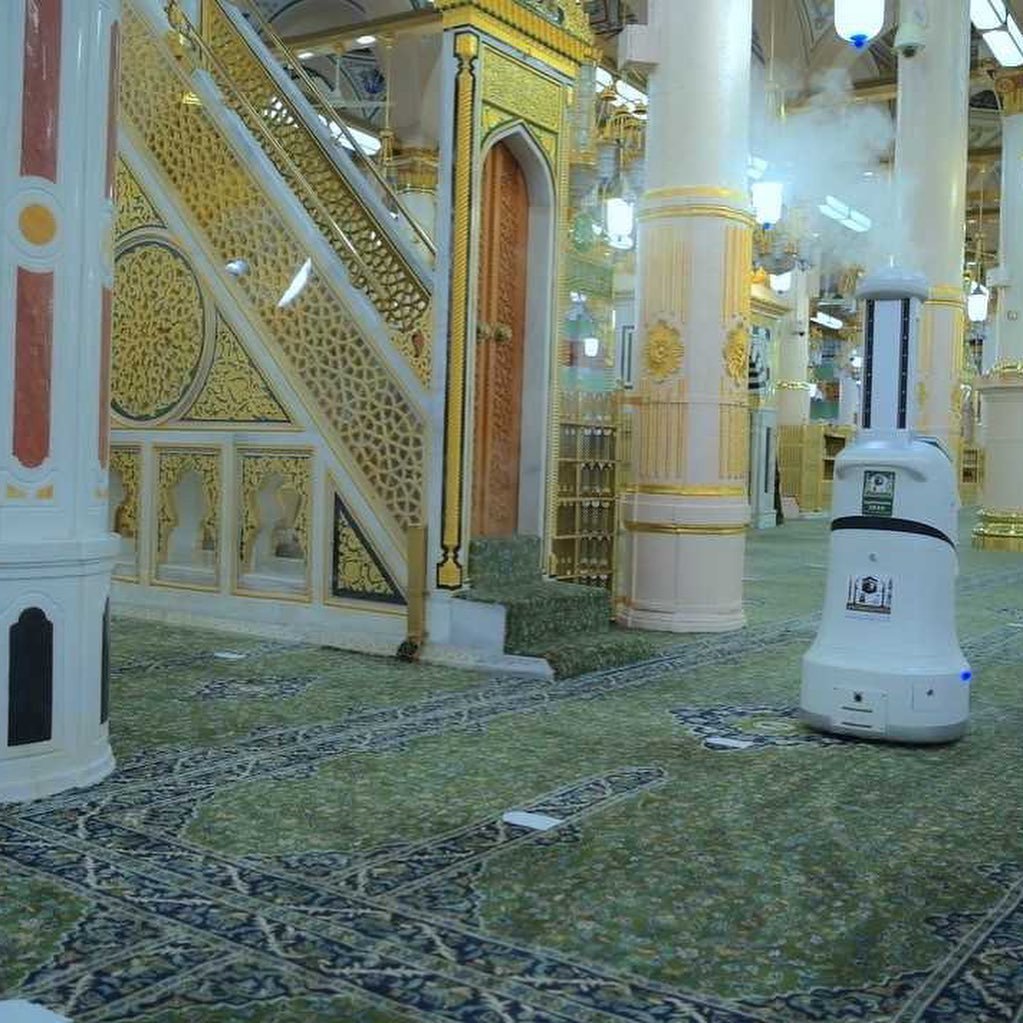 Furthermore, the heat detectors have also been installed at the holy mosques, Masjid al-Haram and Masjid an Nabawi, which will detect people with mild or high fever to alert the authorities about the person.
The introduction of technology in Mosques can be very beneficial when it comes to health. Both holy mosques and other mosques in Saudi Arabia have been sanitized regularly as the kingdom is investing a great amount of time making sure that all the country's mosques are sanitized.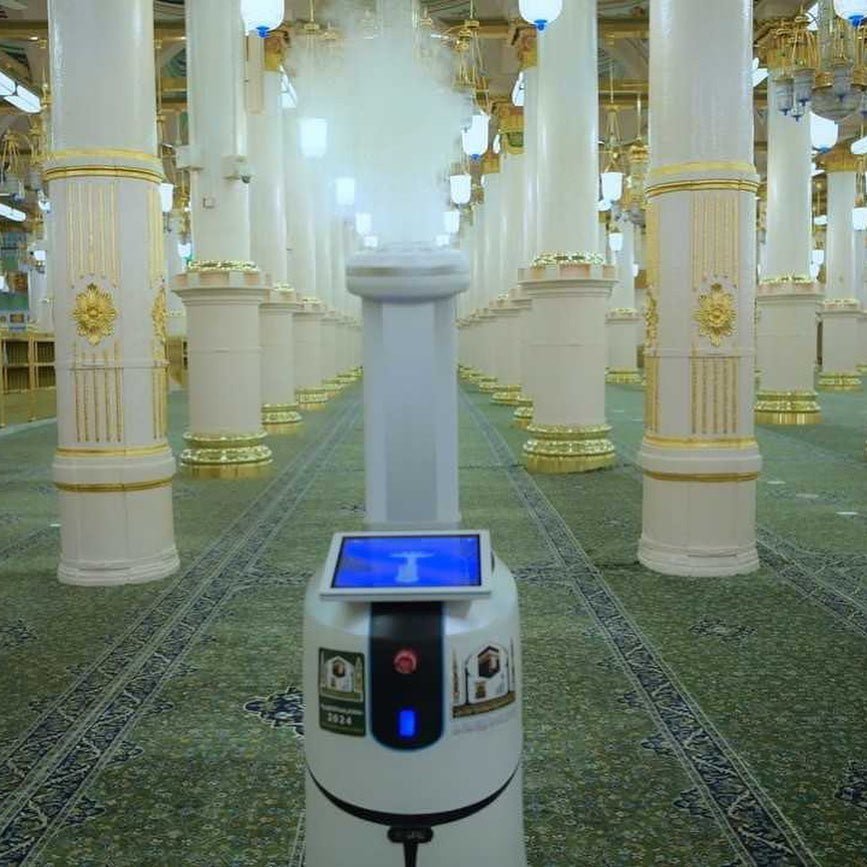 Kingdom has also given the go-ahead for Hajj 2021 to take place normally without the limits. Taraweeh is also scheduled to take place where the general public can attend the Taraweeh prayers during Ramadan 2021. But not to mention, people should wear the masks, sanitize and maintain social distancing while offering prayers in Masjid al-Haram and Masjid a Nabawi.
Let us know what you think in the comments section below.