2023 Ramadan Kareem wishes, Greetings and SMS are here! Wish your family and friends by sending these wishes to celebrate the start of the holy month.
Ramadan is filled with blessings shared among everyone as believed by Muslims, and it is appropriate to greet them right when the month begins. You can greet everyone by saying Ramadan Kareem (meaning "Noble Ramadan"), an Arabic greeting besides Ramadan Mubarak. You can also greet your friends by saying, "Kul 'am wa enta bi-Khair, which means main every year find you in good health. If your feeling eloquent.
Ramadan is the ninth month of the Islamic lunar calendar. During Ramadan, faithful Muslims greet each other by saying or sending Ramadan quotes, Ramadan Mubarak. It means blessed Ramadan, a traditional way of people and friends to welcome this holy month.
Ramadan Greetings and Wishes – SMS – Pictures
Thesee are the ramadan wishes that you can use to wish your friends, family or officie colleagues;
– With the start of the month of Ramadan, the gates of hell are chained, and the gates of heaven are opened. Ramadan Mubarak to you and your family.
– May the lamps of happiness brightens your life and fill your life with moments of happiness, goodwill and amusement, Happy Ramadan to you.
– Let's celebrate the start of Ramadan. Filling our life with mirth and happiness, Thank Allah as he blessed us once again with a blessed month, Ramadan Kareem!
– The moon of Ramadan has been sighted! Start the blessed month with prayers as well as sincere resolutions. May all of you have a blessed and happy month! Happy Ramadan
– May Allah bless you and your family with countless blessings and accept your Prayers in this Holy month. Ramzan Mubarak
– Ramadan Kareem! May Allah give you all the success and happiness. May Allah bless you with health, wealth and prosperity.
– The holiness of Ramadan blesses us with the ability to more good deeds. May you and your family have the happiest Ramadan 2023.
– Allah SWT blessed us with countless spiritual rewards for the month of Ramadan! You must refrain from sinful activities and fast throughout this month. Refrain from sinful activities. May Allah bless you and your family. Happy Ramadan, Kareem!
-May the start of the month of lights brightens your, your family's, and your loved ones' lives. May this Ramadan brings love and happiness to your life. Ramadan Mubarak.
– May Allah leads the enlightenment in your life, accept your repentances, removes all your misdeeds, and fills your life with happiness and blessings. Ramadan Mubarak.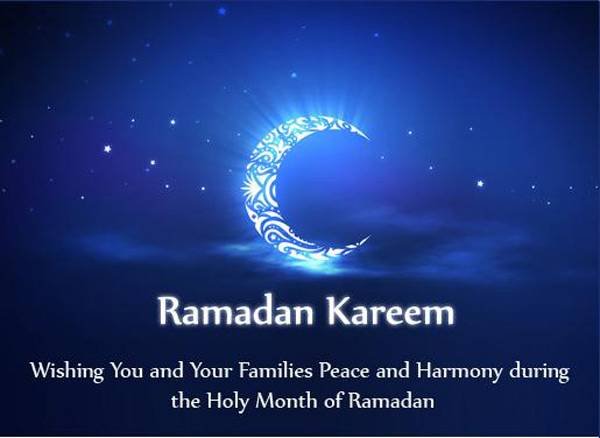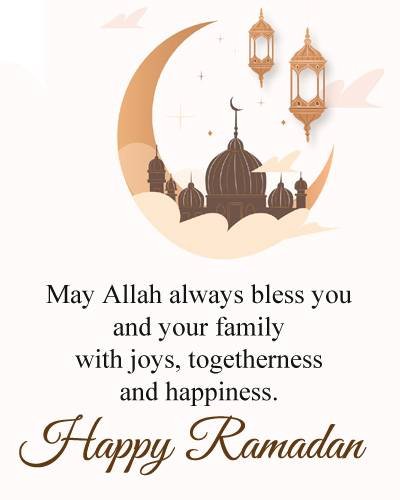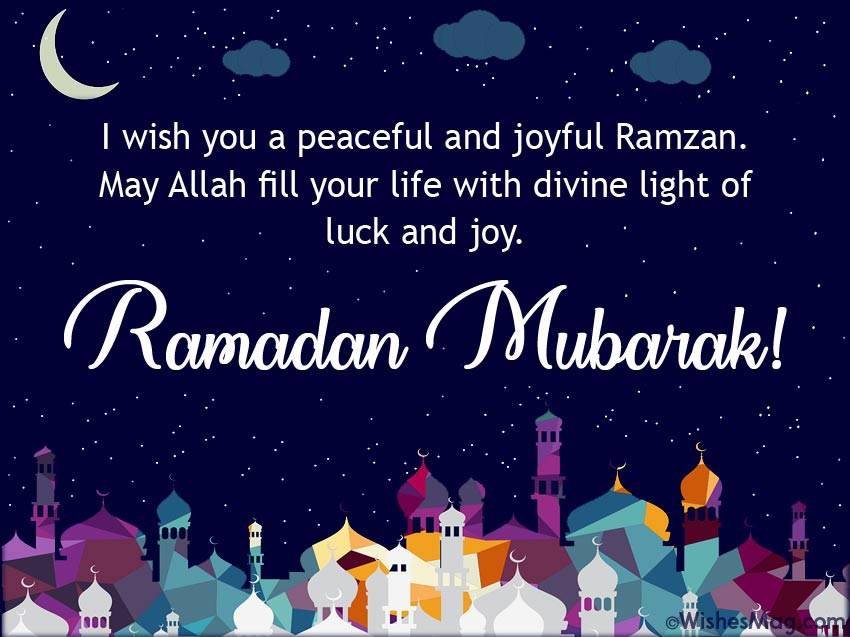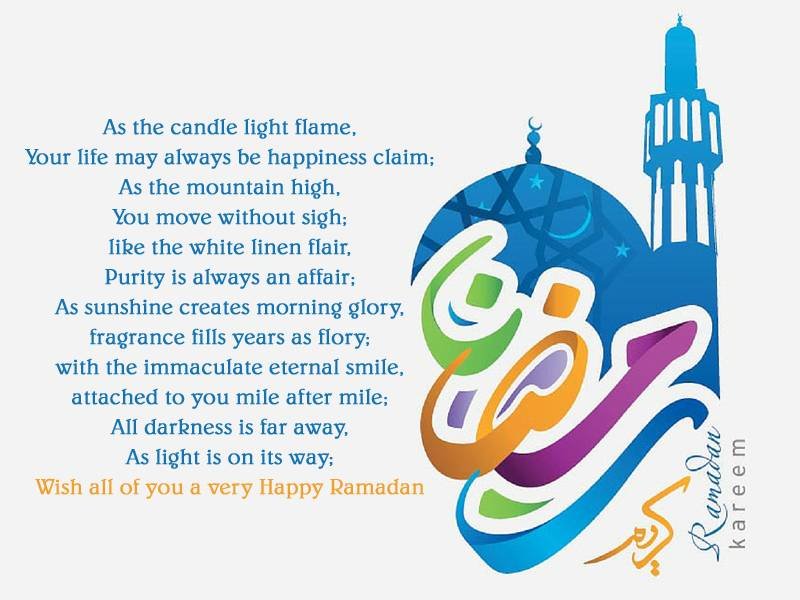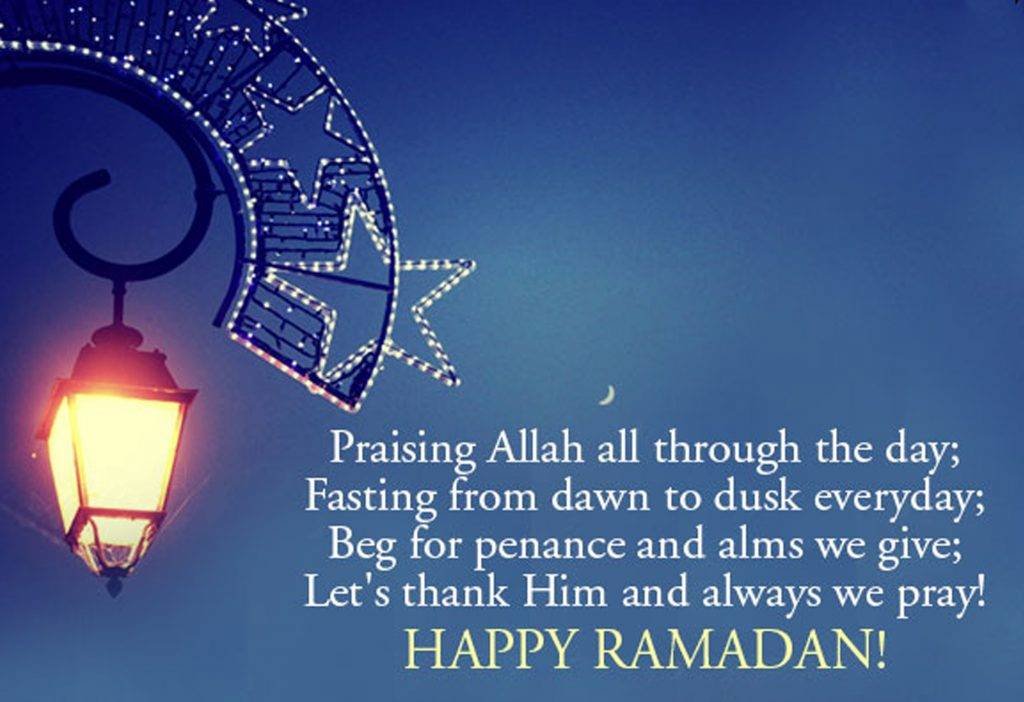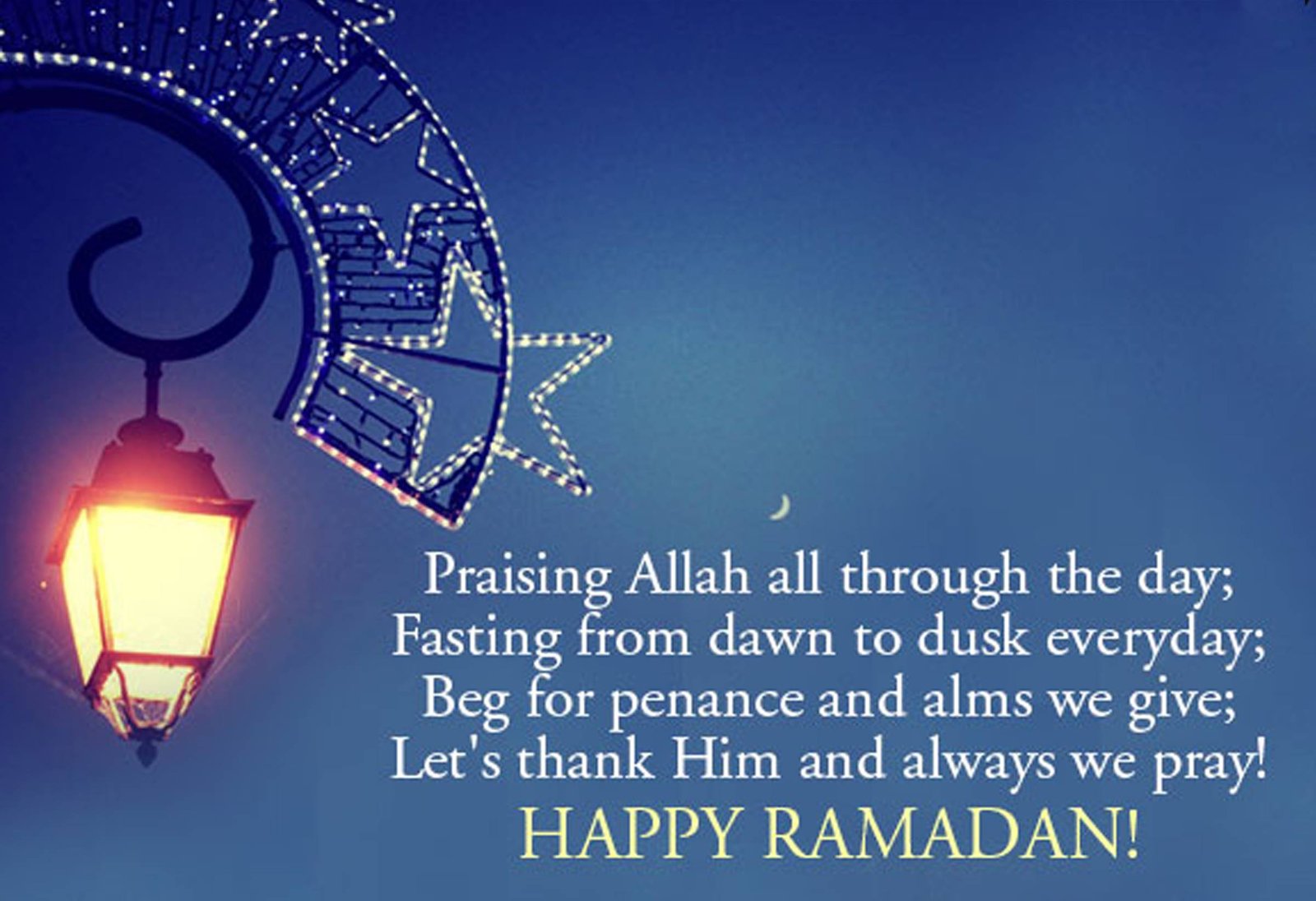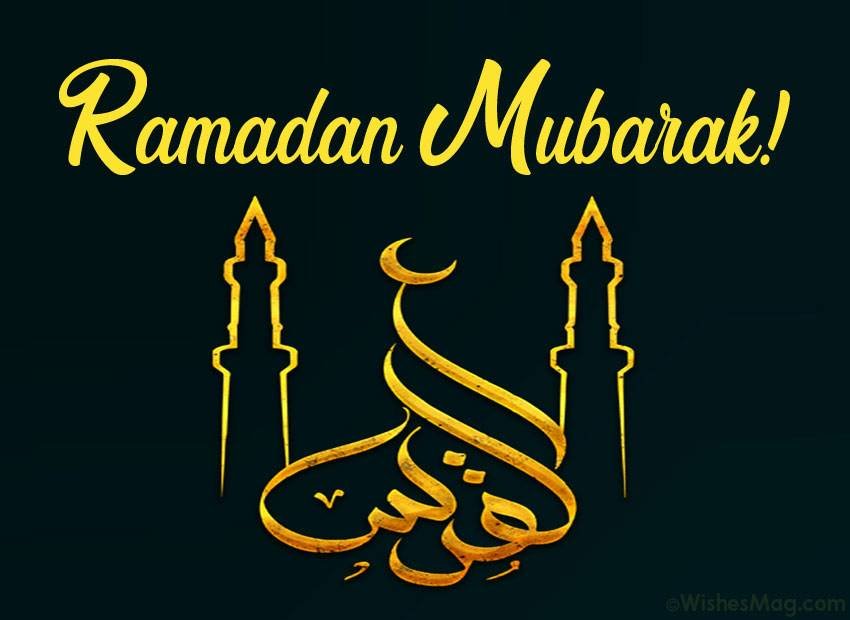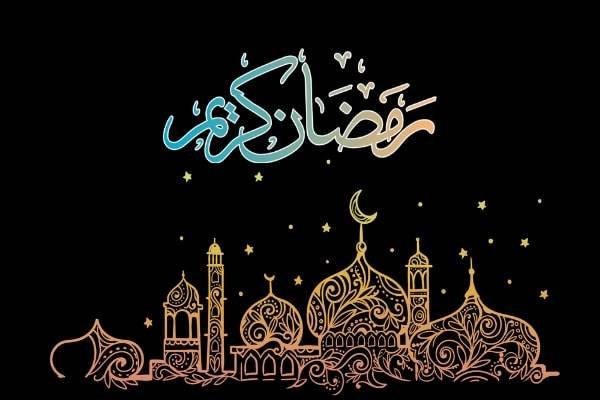 During this Holy month of Ramadan, the Qur'an was first revealed to the Prophet Muhammad. Ramadan is celebrated on the date in 610 C.E.
Muslims are called to renew their spiritual commitment through acts of charity, prayer, and fasting during this Holy month. Ramadan purifies the soul, practices self-discipline, and refocuses attention on Allah.
People, friends, and family use some expressions to greet each other during the month of Ramadan by sending ramzan wishes. The most common greeting is that as you fast and offer prayers to Allah, may you find happiness and peace. The words are less important than the intent and compassion behind them, so you can also greet each other by saying, "Wishing you all the blessings of the Holy month".
Muslims observe a holiday called Eid al-Fitr at the end of the month. The faithful start to celebrate Eid after reciting special prayers to end the final fast. There are also special greetings for welcoming your Friends at Eid in the month of Ramadan.