At sunrise, Muslims recite the Dua for Sunrise, a special prayer. Islam views this prayer as a blessing from Allah that sets the tone for the day ahead.
Millions of Muslims worldwide recite the Dua for Sunrise daily; it is an integral part of Islamic tradition.
Dua For Sunrise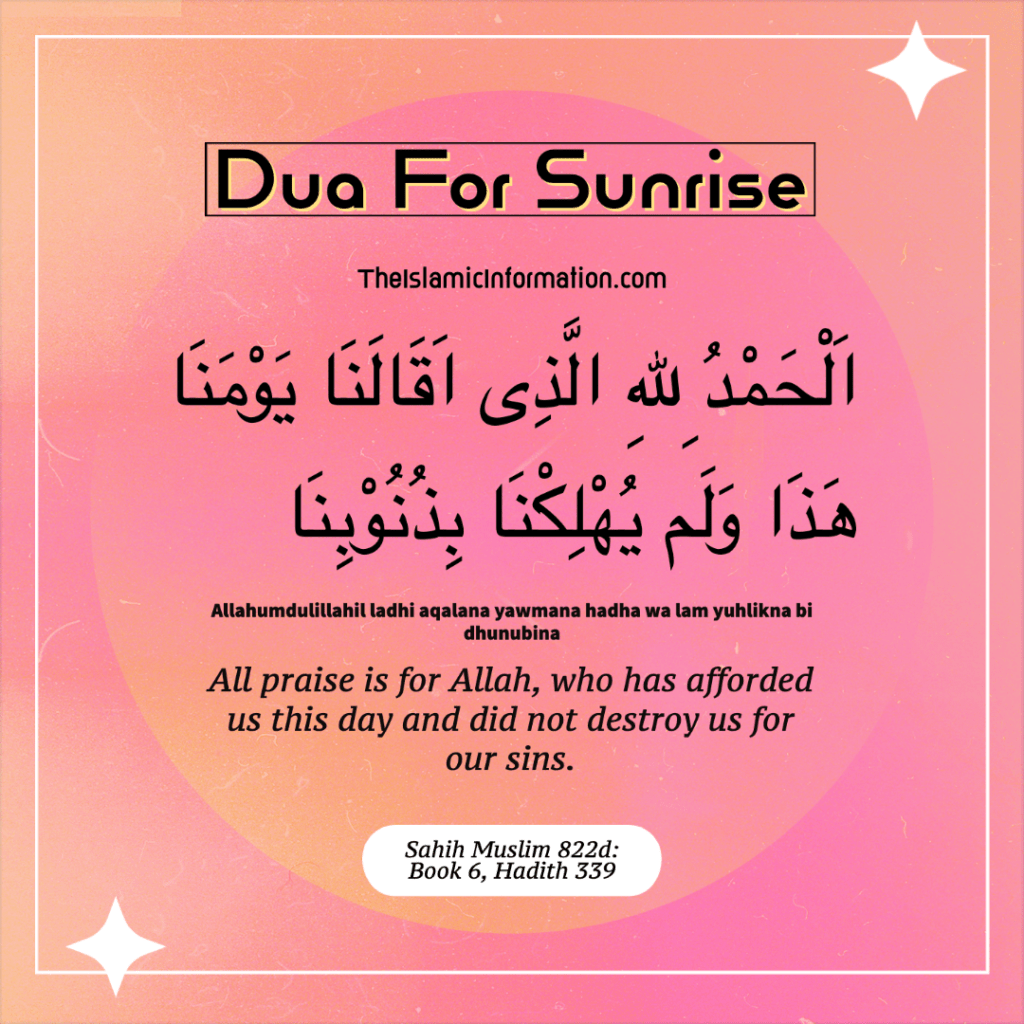 It is a beautiful way to begin the day since it reminds you of Allah's gifts and the value of your faith. It is a straightforward but powerful means to communicate with Allah, encouraging wisdom and offering protection.
There are various advantages for reciting this Dua:
Spiritual Improvement: This Dua encourages spiritual growth by reminding you of Allah's blessings and the value of your faith.
A closer relationship with Allah is developed by reciting the Dua, which fosters a more profound spiritual experience.
The Dua guards against harmful effects and encourages a happy, fruitful day.
It helps you start your day by bringing blessings and luck.
It creates a positive atmosphere for your day, encouraging greater productivity and satisfaction.
This Dua is a powerful tool for connecting with Allah and getting your day started on the right foot. By reciting this prayer, you can promote spiritual growth, bring blessings and good fortune, and protect yourself from negative influences. By incorporating the Dua into your daily routine, you can reap the benefits of this prayer and live a more fulfilling life.
MORE DUAS: