Planet Earth experiences varied climate cycles, these cycles taking place over extended and gradual stages of time that can last hundreds or even thousands of years. So areas of ice rock may melt within a certain time, and vice versa regarding the arid green land of the Arabian Peninsula.
Hadith of Greenery in Arab countries
Long before modern civilization revealed more about climate phenomena and the earth's life cycle, the Prophet Muhammad SAWW had first given a prophecy regarding this omen. In a hadith narrated by Abu Hurairah, Rasulullah SAWW said:
The Prophet's prophecy (nubuwwah) that the arid Arabian Peninsula will return to green will come true after 1400 years.
Greenery in Makkah After Rain
First, here is a video of greenery in Makkah;
And here are some of these exclusive pictures;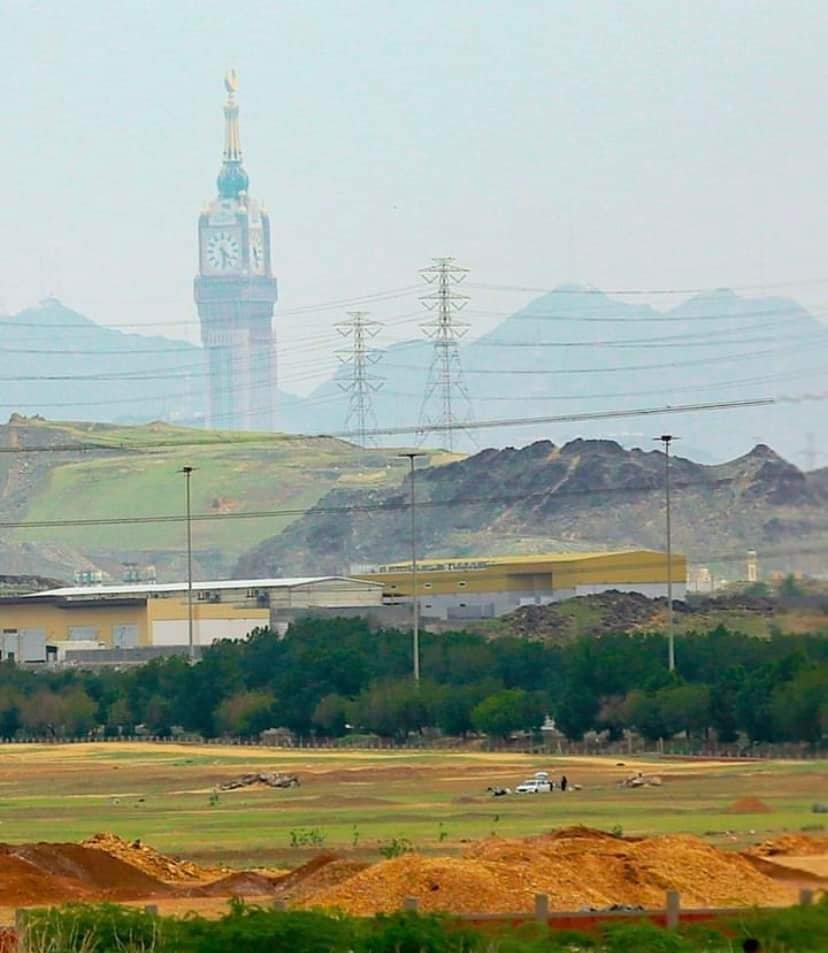 Saudi Green Initiative
The greenery of the Arabian Peninsula is expected to come true in the near future with high enthusiasm from Saudi Project's push for its climate change commitments by increasing its environmental protection and energy transition programs, such as the Saudi Green Initiative and the Middle East Green Initiative which were first announced last year by Crown Prince Mohammed Bin Salman.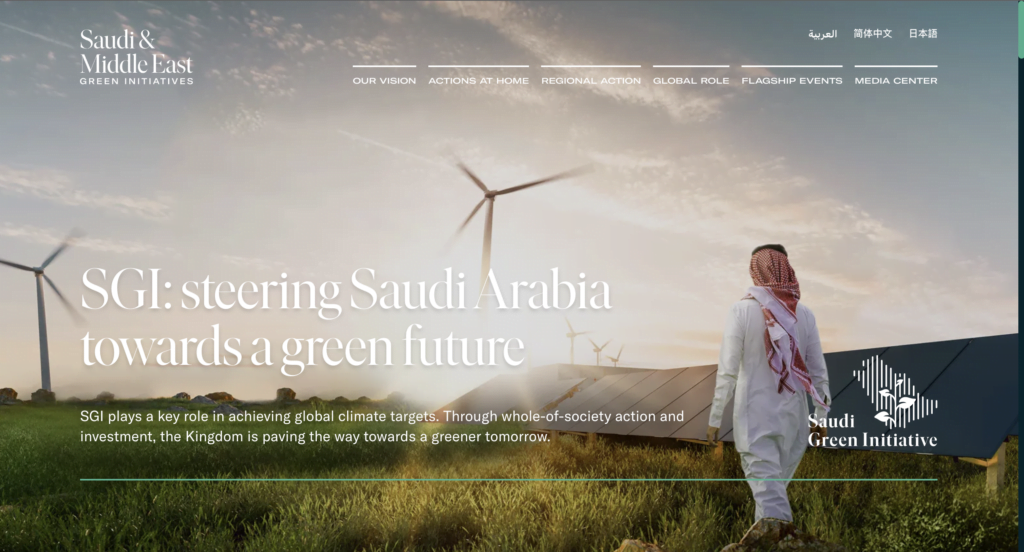 The Kingdom of Saudi Arabia is investing further in the green transition by announcing it will donate $2.5 billion to the Middle East Green Initiative on Monday, November 7th. The funds will be used for the next ten years.
The Middle East Green Initiative was launched by the Crown Prince last year with the aim of reducing carbon emissions from regional hydrocarbon production by more than 60 percent. It is to plant 50 billion trees in the Middle East and restore an area equivalent to 200 million hectares of degraded land.
What is the Saudi green initiative?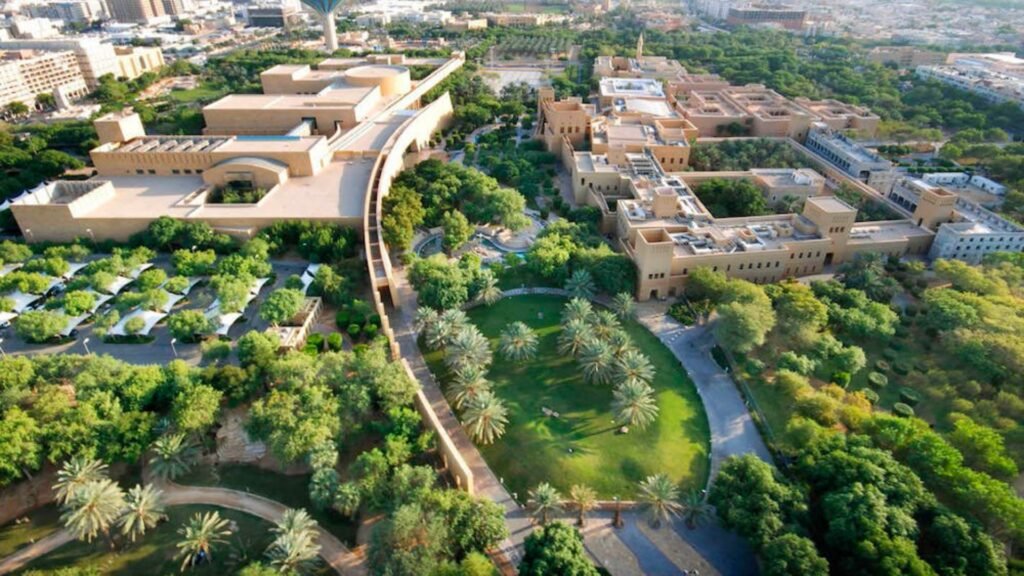 50 Billion trees to be planted across the Middle East.
Fifty percent of energy will come from renewable energy projects by 2030.
Sixty percent reduction in carbon emission in the Middle East.
Thirty percent of Saudi land will be protected, including its' coastal ecosystem.
The plan is also said to cover 30 percent of the Kingdom's area or 600,000 square meters of land that will be converted into protected areas, and efforts will be made to protect the surrounding environment.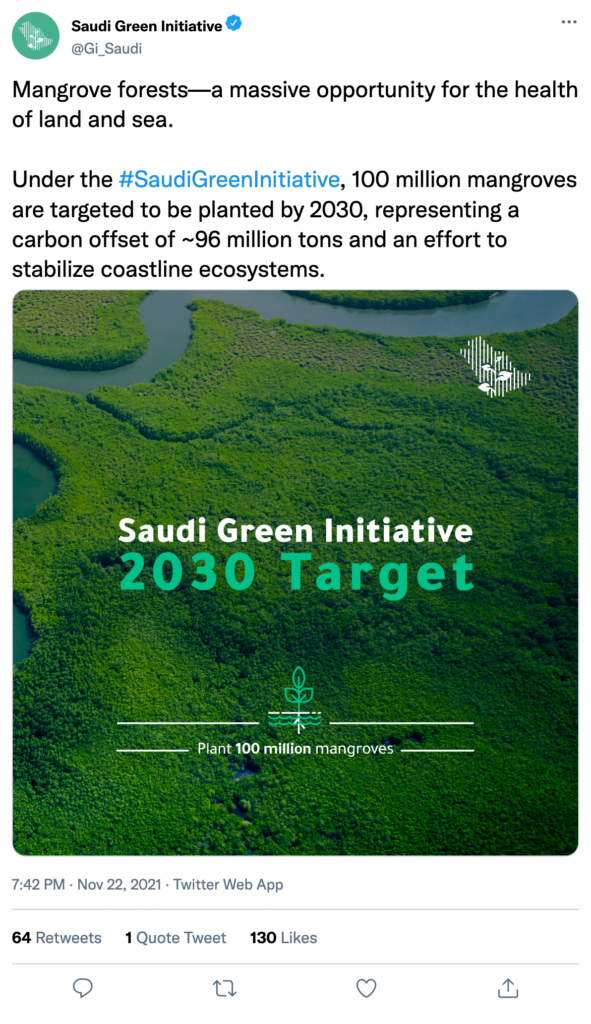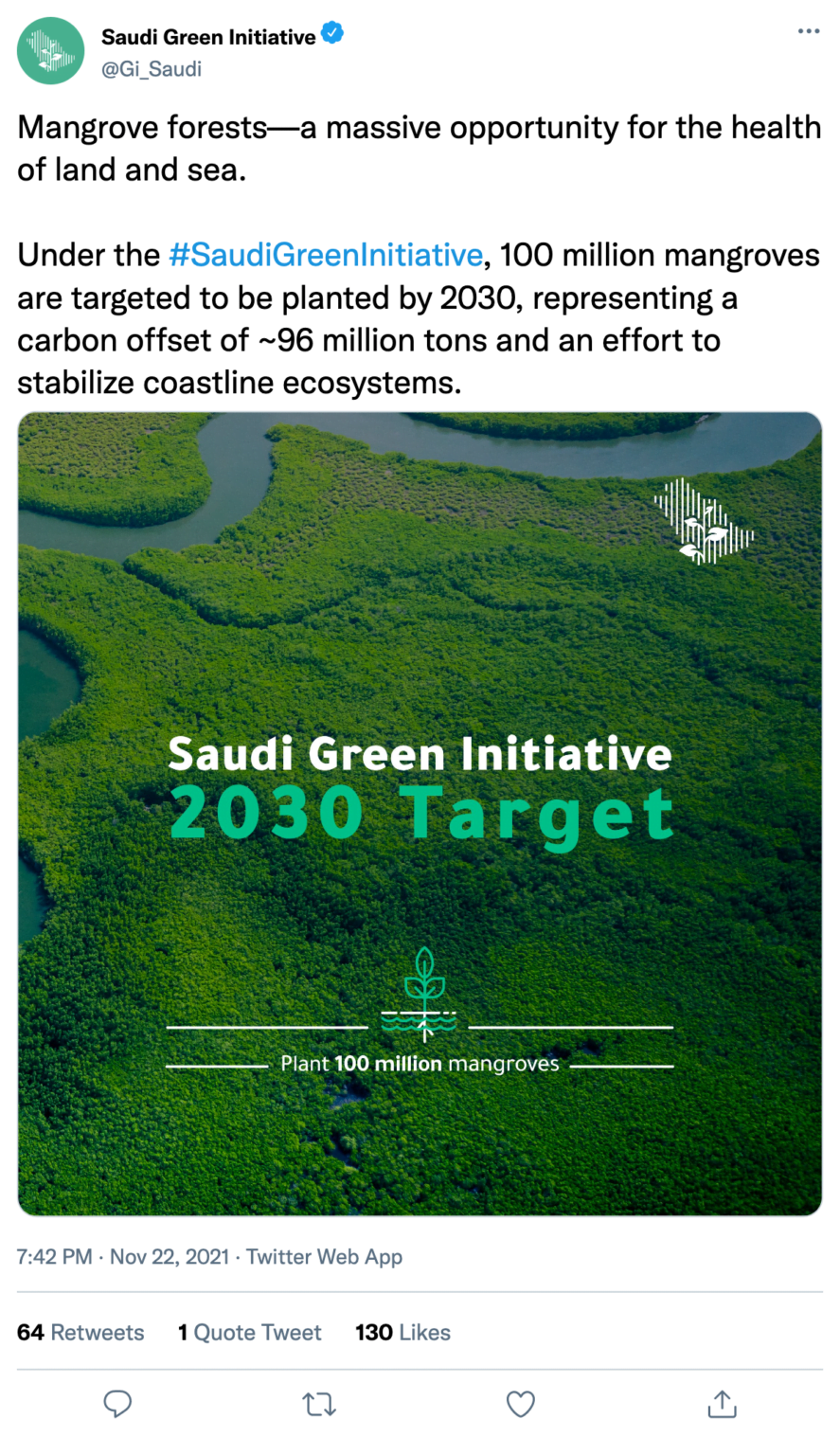 Since the launch of the Saudi Green Initiative alone, more than 18 million trees have been planted in Kingdom and 17 new initiatives have been launched across the country to restore natural greenery and protect against the effects of climate change.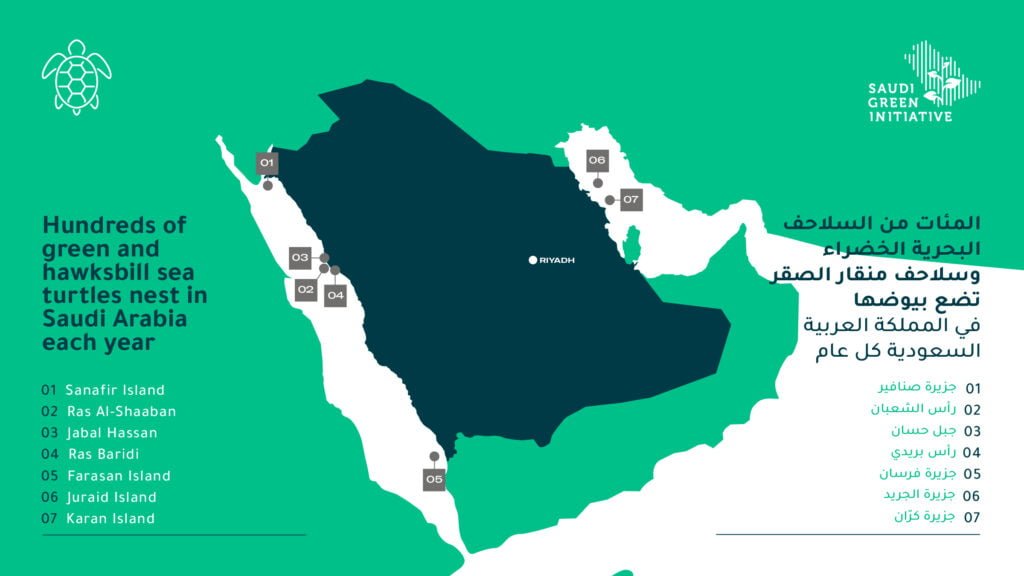 The Prophet's hadith, which will soon come true through the Saudi authorities' greenery initiative, is a reminder and warning for all of us that the signs of the end are getting closer. Let us strengthen our faith by carrying Prophet's and Allah's commands and staying away from all its prohibitions – before this dreadful day occurs.