On Thursday, the Ministry of Hajj and Umrah officially announced that Hajj payments for local Saudi pilgrims can now be paid in three installments. The new rule will come into force on registration for the Hajj season 1444H/2023.
The Saudi Ministry of Hajj and Umrah said that Saudi nationals and foreigners living in the Kingdom could pay the Hajj package fee in 3 installments rather than paying the total amount at once, as was the case in previous years.
As tweeted by the Ministry's official Twitter account @MoHU_En, prospective pilgrims can initiate partial payments by paying 20% of dues within 72 hours of the reservation. Then the second payment of 40% must be paid no later than 7/7/1444H (29/01/2023), and the third payment, which is also 40%, must be paid no later than 10/10/1444H (30/04/2023 ).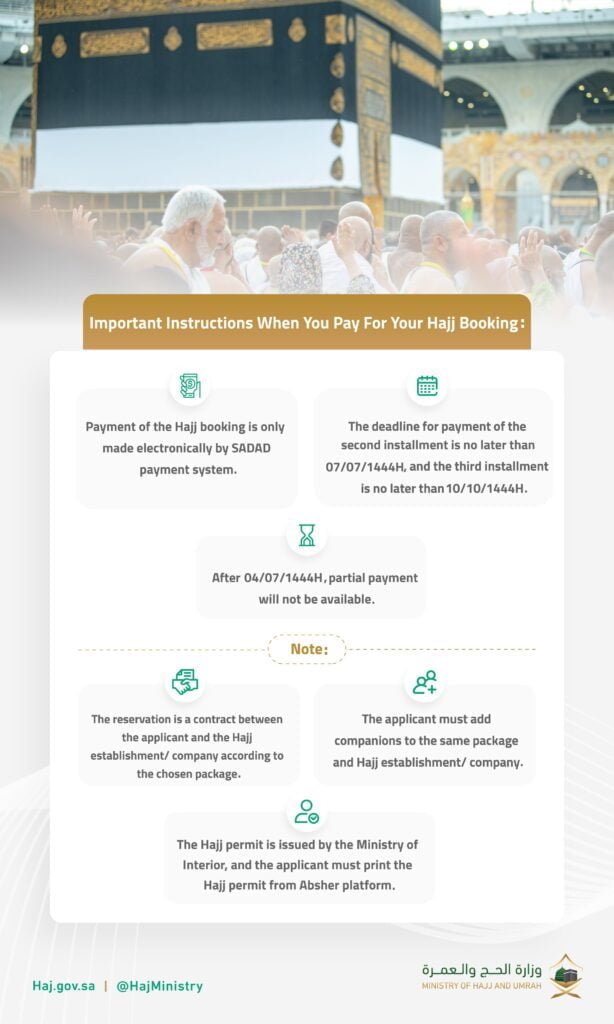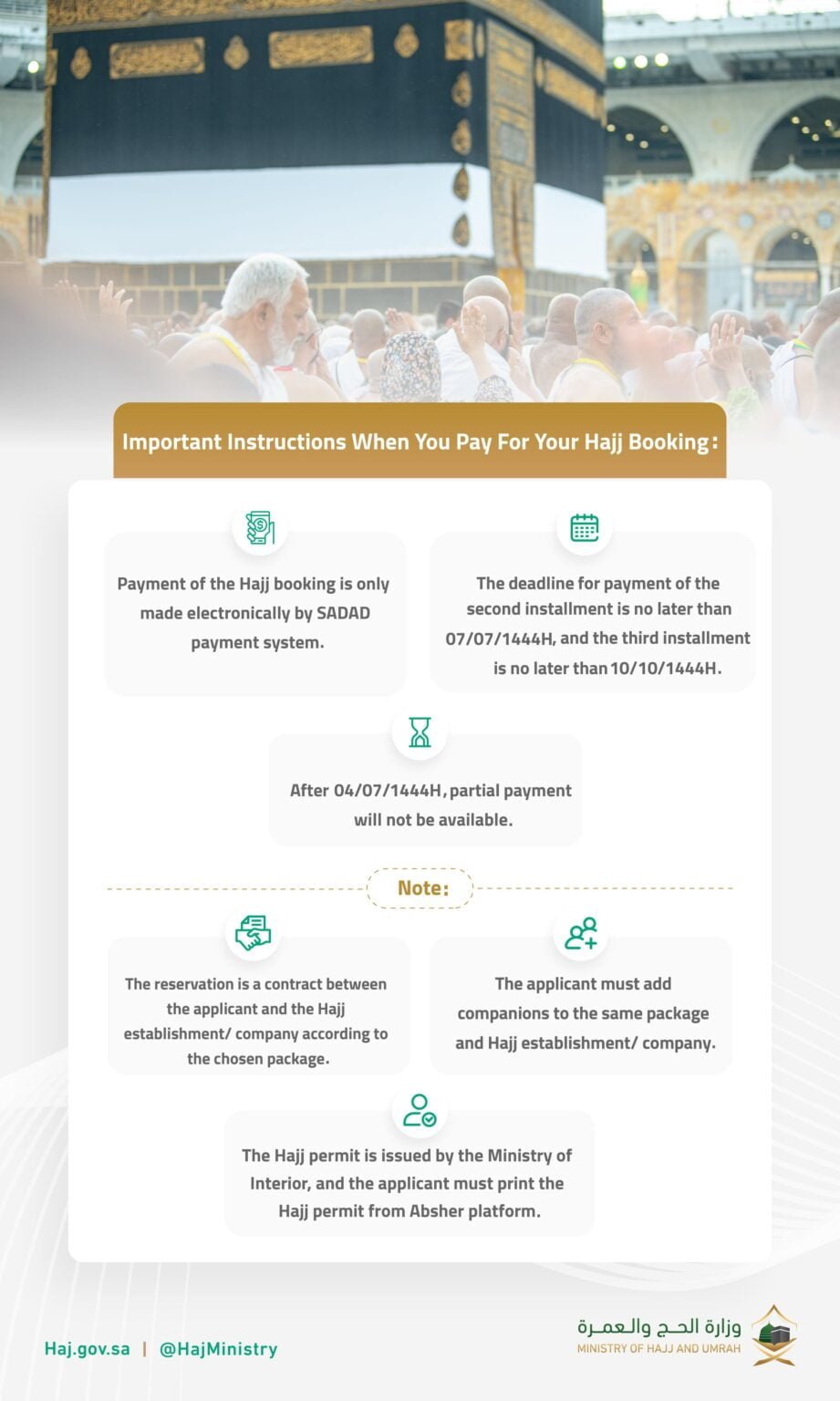 The Ministry explained that a separate invoice would be issued for each payment, and the status of the Hajj would be confirmed when the pilgrim has completed the payment on time. The Ministry notes that the reservation will automatically be canceled if the price is not completed on time.
In addition, the full payment option will also be available as soon as the reservation is made. Reservations are confirmed for all who register successfully, and all payments must be paid on time. Prospective pilgrims can reserve Hajj packages through the Nusuk app or the Ministry's website.
The Saudi government offers four Hajj packages for domestic pilgrims where the minimum package starts from SR 3,984, the second guest package starts from SR 8,092 – SR 8,458, the third package starts from SR 10,596 – SR 11,841, and the fourth package cost SR 13,150, which pilgrims will be accommodated in six towers located close to the Jamarat in Mina.
In an interview with the Al-Ekhbariya channel, Deputy Minister of Hajj and Umrah Dr. Abdelfattah Mashat said that Hajj 1444H registration will be carried out for a certain period and will be closed when seats run out.