The host of the 2022 World Cup Qatar has decorated to welcome the arrival of football fans. One of them is displaying hadith quotes from the Prophet Muhammad SAWW on different street corners throughout the Gulf country.
According to several local media, the murals on display aim to introduce Islam to football fans who will come to watch the football tournament held every four years.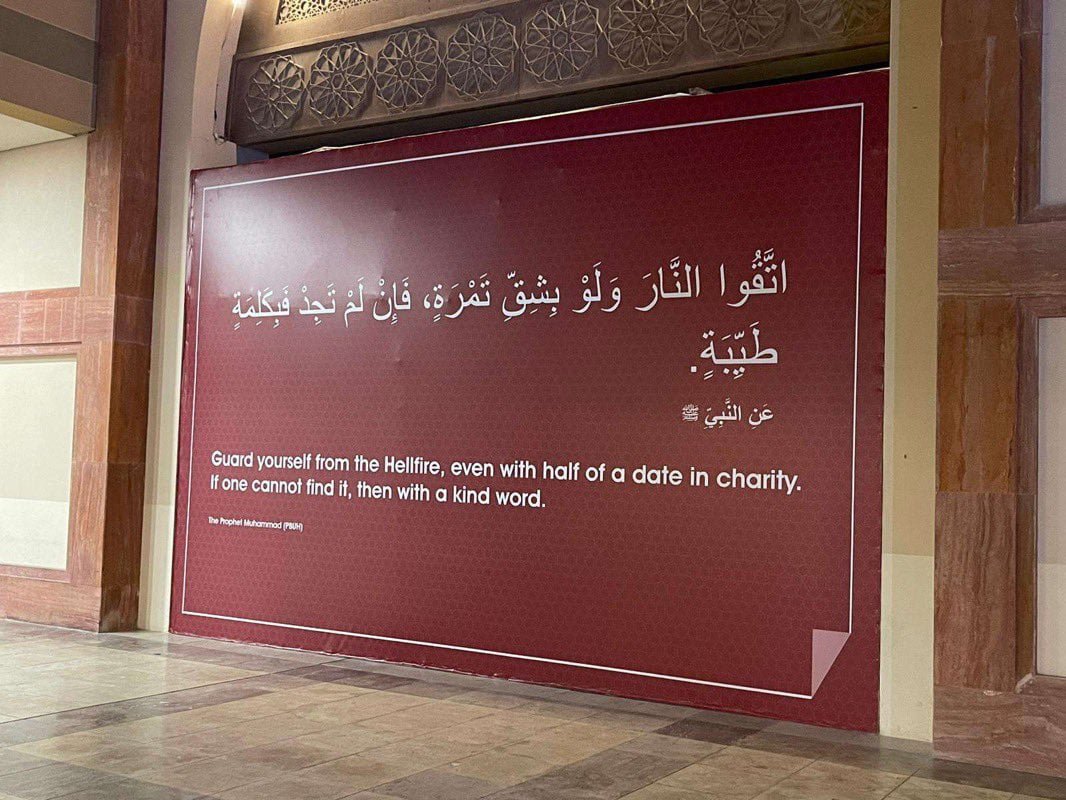 The mural of the Prophet's hadith quotes features calligraphy in English script and translation. The murals contain hadiths about compassion, charity, and motivation that encourage people to always do good.
Some of the hadiths include, "Every good deed is a charity", "He who is not merciful to others, will not be treated mercifully", and "Guard yourselves from Hellfire".
Qatar seems to really take advantage of the 2022 World Cup as a momentum to share its culture and values ​​with visitors who come from all over the world.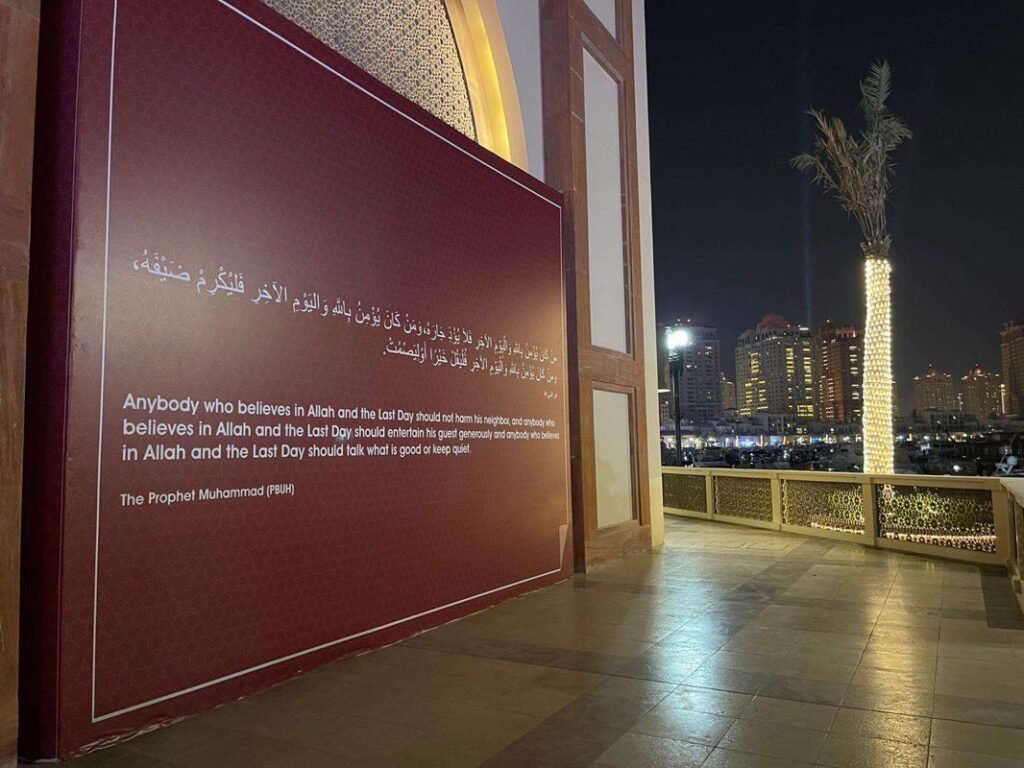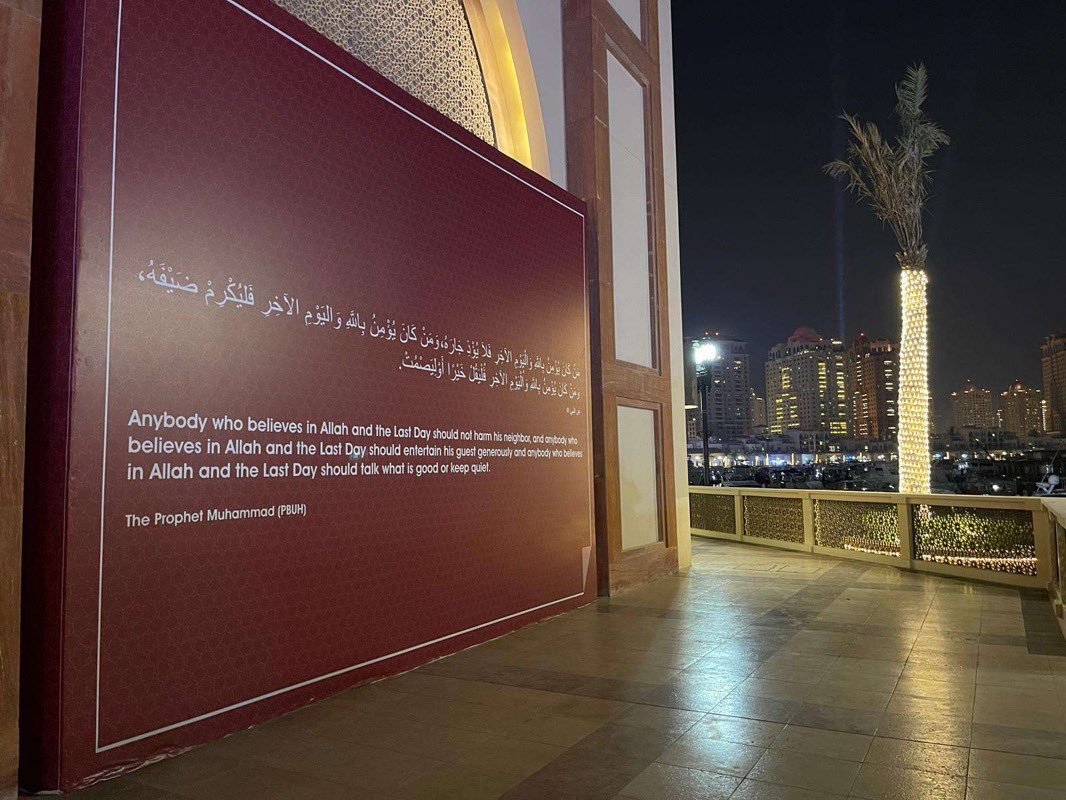 The 2022 FIFA World Cup in Qatar is just a few weeks away, scheduled to run from November 20 to December 18.
This year's edition will be the first tournament to be hosted in the Middle East, the first in a Muslim-majority country, and the first to be held at the end of the calendar year, in November and December.
Recently, the Emir of Qatar Sheikh Tamim bin Hamad Al-Thani denounced the unprecedented criticism regarding the World Cup. He denounced the continued double standards directed at Qatar from the outside world before the tournament.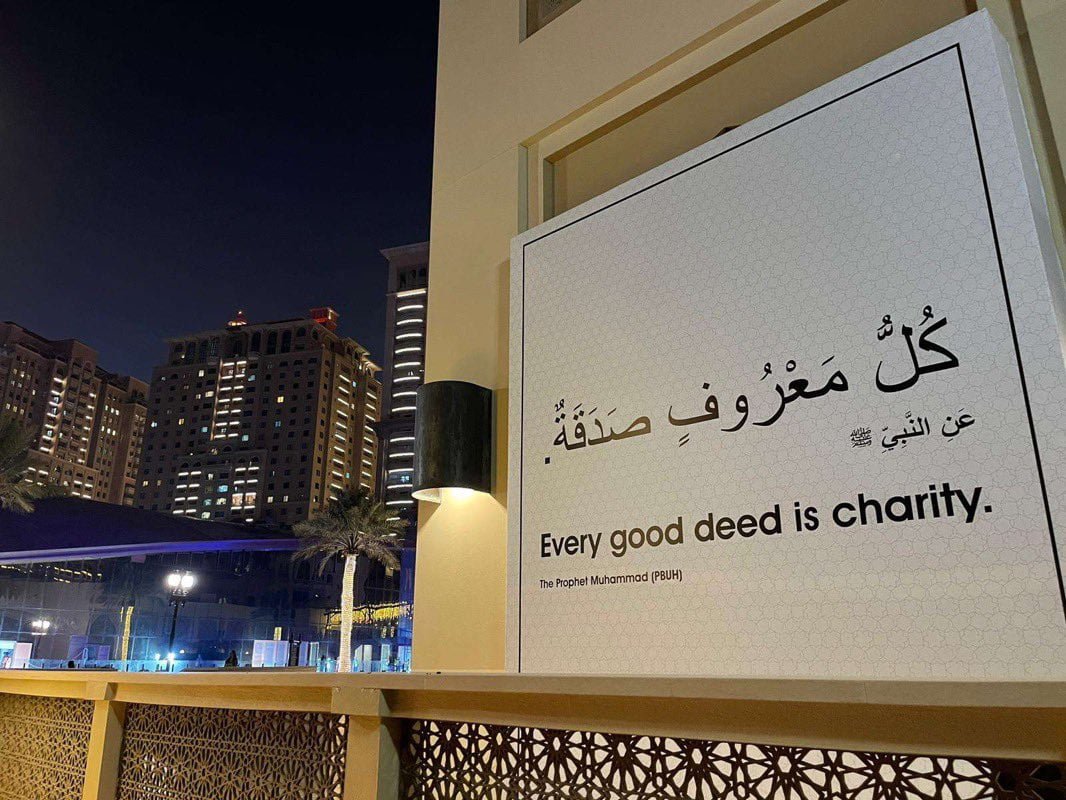 Qatar spent tens of billions of dollars to host the first World Cup on Arab soil. However, they face repeated attacks regarding their negative human rights record. Qatar claims many ulterior motives behind the barrage of attacks.
Last month, Qatar has also hosted the 2022 FIFA Street Children's World Cup. There were 28 from 25 countries participating in the tournament. It is known that 13 women's teams and 15 men's teams participated in the event to represent refugees and displaced children.