Gold is considered to be the world's most beloved entity for women. There are different types of gold jewelry which you can find in the market, but today we came up with something that makes you closer to Allah.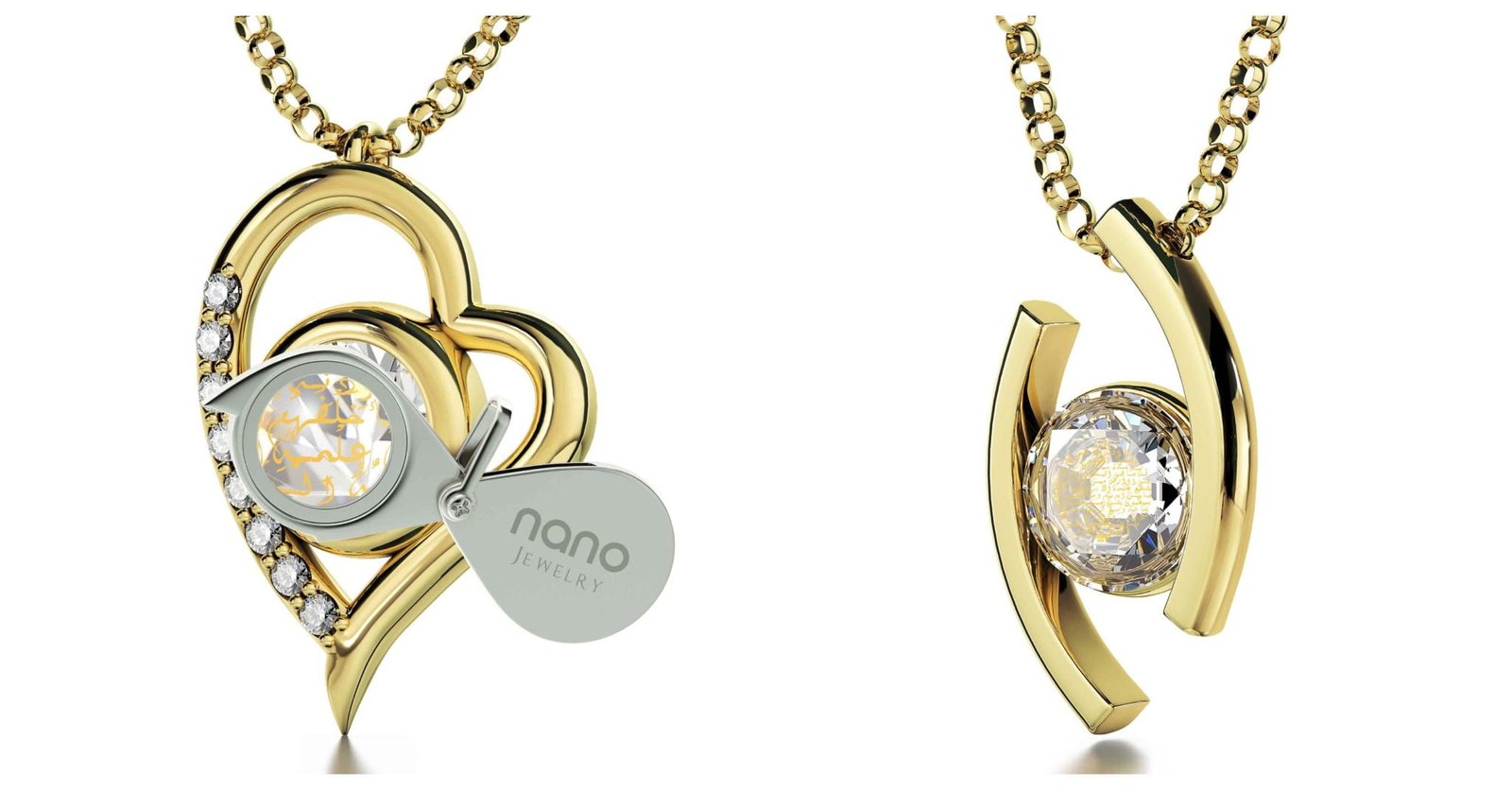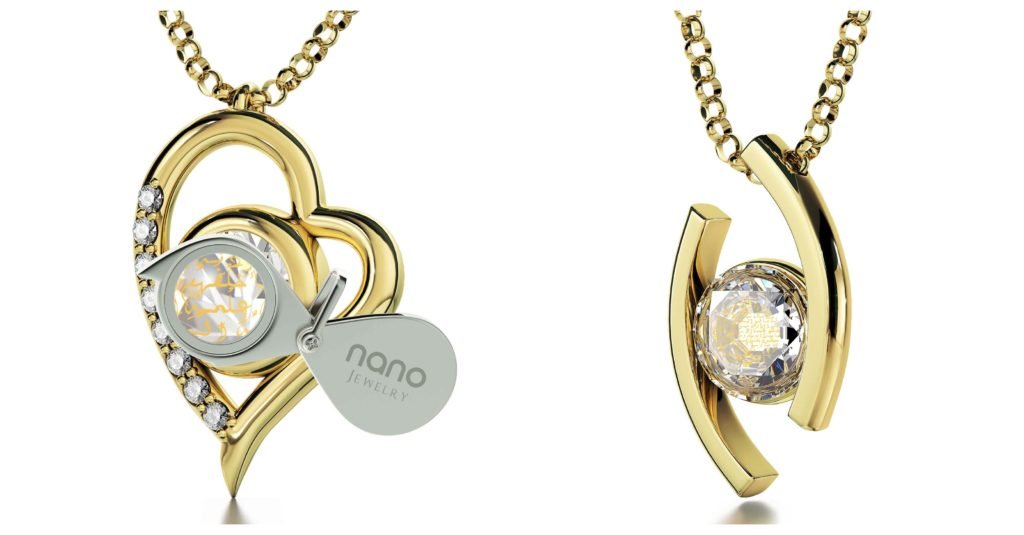 We see most of the brothers searching for necklaces, jewelry, and other gold material to give as a gift to Mother, Sister or Wife. Nano Jewelry allows its customers to choose from a wide variety of jewelry and get it customized as per their needs.
Nano Jewelry is basically a jewelry line influenced by ingenuity, love, and history. They have unique designs, having the entire collection and each set has a unique and artistic touch.
What do we love about Nano Jewelry?
We personally loved Ayat ul Kursi prayer gold necklace, and we wish that every Muslim woman should have one because whenever you will have a look at it, you will recite it. Meaning, you're investing in a thing that makes you closer to Allah SWT and allows you to recite Ayat al Kursi.
The other thing which we adore is their new technology that allows Nano to write long Islamic prayers and ayahs in pure 24k gold over jewelry stones. Don't you think it's cool? It is indeed one of those things which are new in the world.
What makes Nano Jewelry ahead of other brands?

They're currently in the collaboration of renowned scientists as well as jewelry designers, Nano Jewelry has the technology which others don't have. The same technology allows them to make artistic 24k gold inspiration as per the needs of the customer.
The collection includes different materials which includes 3 microns Gold Plated, 14K White Gold, 925 Sterling Silver, and 14K gold and Surah and Ayah made on the 24K Pure Gold.
We know as all good things cost a good price tag, but if you're looking for gifting gold to Wife, Mother or Sister, I think this is the best place.
RELATED POSTS