Passengers departing from King Abdulaziz International Airport in Jeddah will only be allowed to bring Zamzam water bottles with them if they have valid Umrah or Hajj visas, according to Essam F. Nour, the Executive Deputy President for Hajj and Umrah Affairs.
In an internal circular distributed to airport and airline authorities, Nour instructed that "only one of the regular bottles (5 liters) designated for air transport, which is produced from the project of King Abdullah bin Abdulaziz Zamzam Water" should be allowed to be brought onto international flights by those with the appropriate visas.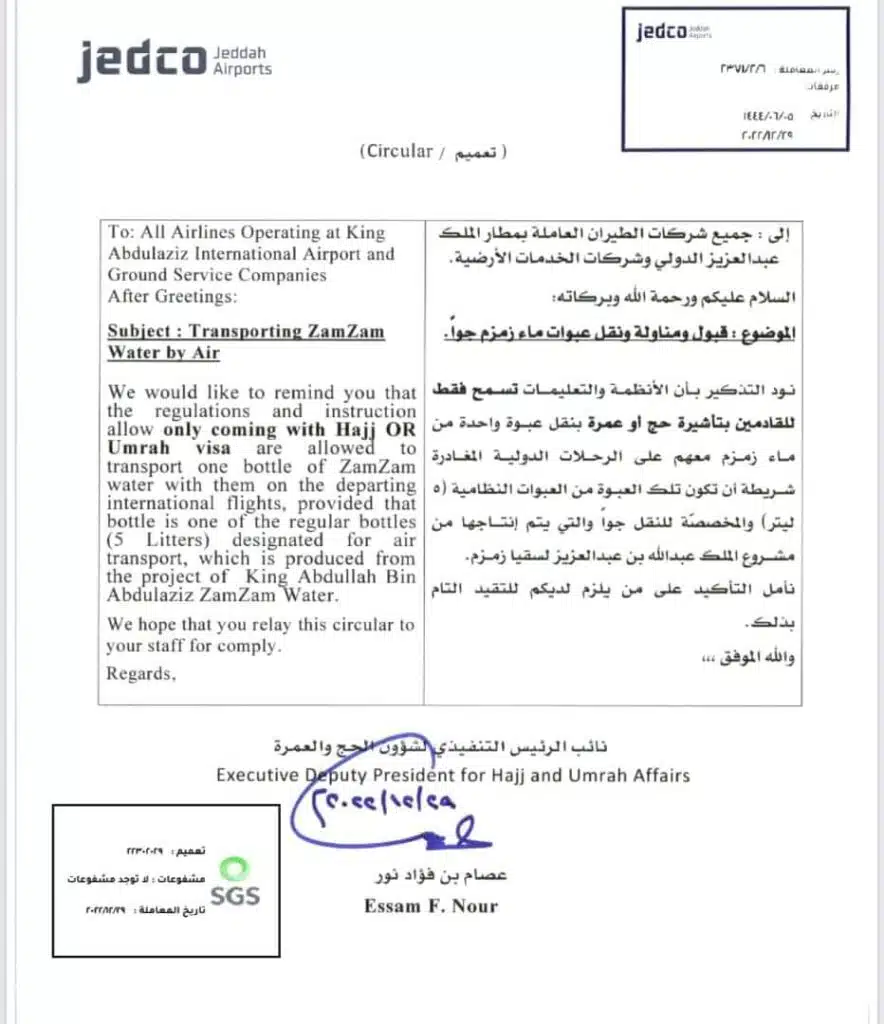 The decision has been met with mixed reactions, with some praising it as a way to conserve the holy water and protect it from exploitation. In contrast, others have criticized it as an inconvenience for those who rely on the water for its alleged health benefits.
Zamzam water, which many Muslims believe has unique healing properties, is drawn from a well in Mecca and has long been a popular souvenir for those visiting Saudi Arabia on religious pilgrimages. However, in recent years, there have been concerns that the water was being over-exploited and commercialized, leading the Saudi authorities to take action to protect it.
It remains to be seen how the new restrictions will impact the availability of Zamzam water and the experiences of those visiting Saudi Arabia for religious pilgrimages.