On Monday, UN Secretary-General Antonio Guterres issued a statement saying that the United Nations should blacklist Israel if its violence against Palestinian children repeated this year.
In its annual Children in Armed Conflict report, the United Nations noted that Israeli forces killed 78 Palestinian children, injured 982, and detained 637 throughout 2021.
Guterres said he was shocked by the number of children recorded as having been killed or maimed by Israeli forces during hostilities, in air strikes in densely populated areas, and through live ammunition during law enforcement operations. According to the UN Secretary-General, if this heartbreaking situation is repeated in 2022, Israel must be blacklisted.
Meanwhile, the Geneva-based Defense for Children International's Palestine chapter (DCI-P) noted that so far this year, 15 Palestinian children have been killed by Israeli forces.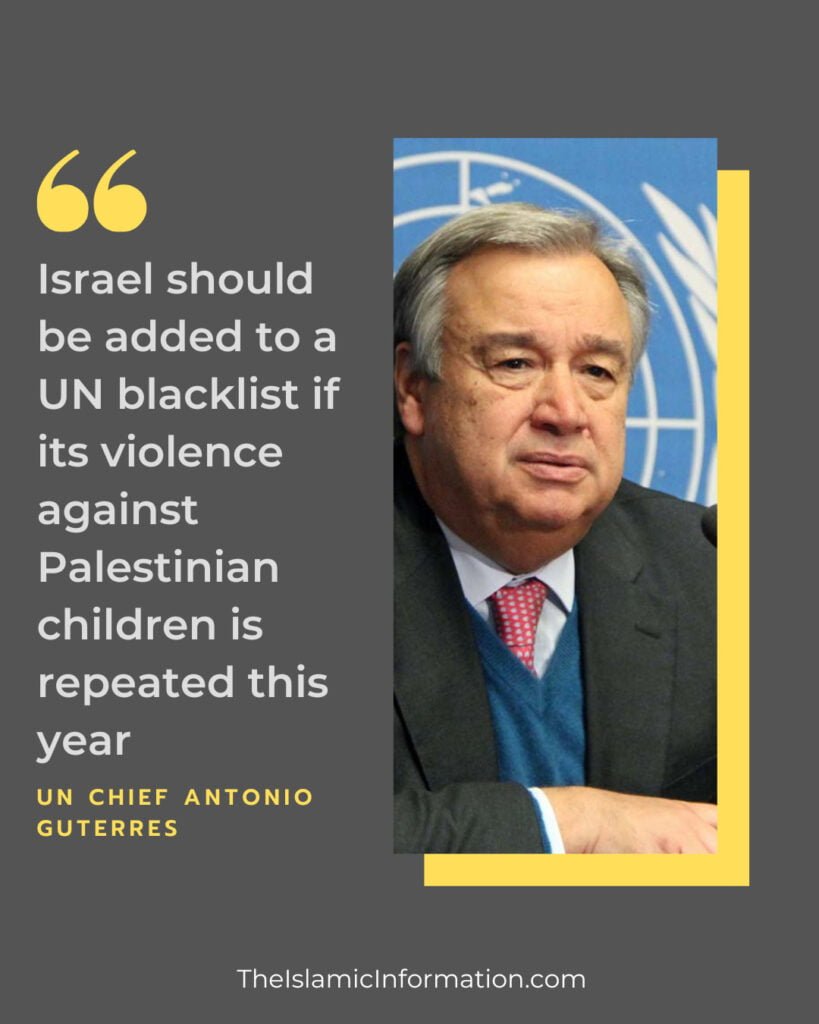 The annual reports that record severe violations against children in conflict areas around the world often cause controversy about the parties included in its "blacklist" at the end of each report.
The list itself was created to pressure countries and armed groups worldwide for violations against children verified by the United Nations. Still, sadly Israel, which is often reported to have committed violations against Palestinian children, has never been on this list.
According to this year's report, the United Nations noted that at least 2,934 grave violations had occurred against 1,208 Palestinian children and nine Israeli children in the occupied Palestinian territories and Israel.
From the report's details, 17 children killed by Israeli forces in the occupied West Bank, including East Jerusalem, were shot dead using live ammunition during demonstrations.
Meanwhile, in the besieged Gaza Strip, the majority of the deaths of 69 Palestinian children were recorded during the 11-day Israeli bombing campaign.
In addition, at least 637 Palestinian children were detained during this period, of which 85 admitted to ill-treatment and due process violations by Israeli forces. The majority, 75 percent, experienced physical violence.
The report also mentions that Palestinian rockets fired by armed groups have killed two Israeli children. Based on the data obtained by the report, Israel and the Palestinian territories are the countries that witnessed the highest number of verified violations against children throughout 2021, followed by Yemen, Syria, Afghanistan, the Democratic Republic of the Congo, and Somalia, which are also recorded a fantastic number of violations of children's rights.