During the Covid-19 crisis, a young Turkish Imam turns Mosque into Free Food market store to provide food to the locals.
The pandemic of COVID-19 has impacted the lives of millions of people worldwide. Yet in such difficult times, you may find some motivating acts and stories which would restore your faith in humanity and deserve acceptance.
Among these, there is a story of a young Imam of Turkey. He lives in Istanbul in the Sariyer area. This Imam converted a mosque into a free food market which was called off because of the virus.
This market serves food to the needy people. This initiative took place to support the ones who lost their jobs and livelihood during the lockdowns. They also created the "Take what you need, give what you can" slogan. One can contribute there apart from cooked meal items too. The mosque is also indulged in donating ration at its nearby areas.
Besides, mosques in the UK are serving free pizzas in the Easter week to the NHS staff. Apart from Turkey, Muslims all over the world have aimed to assist the Christians in their religious events. To thank the NHS staff for their frontline efforts, the worshippers visiting at the Ghausia Mosque located in Lockwood also delivered them food. A spokesman stated that behalf of the Muslim community, they wanted to thank the NHS workers.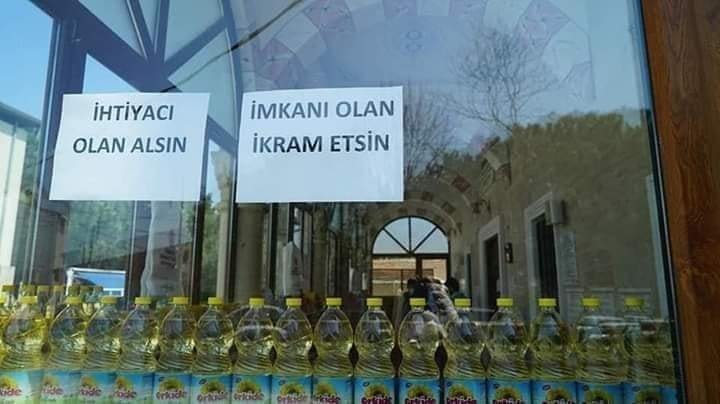 He continued to state that their help group also says thanks to Clarie Leyland of the Palliative Care Team who collaborated with Javed Akhtar for helping them in delivering the food. Hygiene items were also donated to the Hospital in their act. They also thanked Pizza Hut Delivery which is located at Wakefield road for providing them food at a well discounted rate.
Arfan Saddiq also helped them by his Muscle Van Services in the delivery process, that too, free of any charge and many other members of the Muslim Community for raising funds.