Self-Sterilization gates have been installed at the main gates of Masjid Al Haram (Grand Mosque) before opening to public.
The on going Coronavirus Outbreak has made the lives all around the world limited to the houses only as billions of people all around the world are currently in the quarantine.
Because of this Government of Saudi Arabia shut down the holy mosques, suspended Itikaf, Taraweeh, and Iftar service during the month of Ramadan 2020.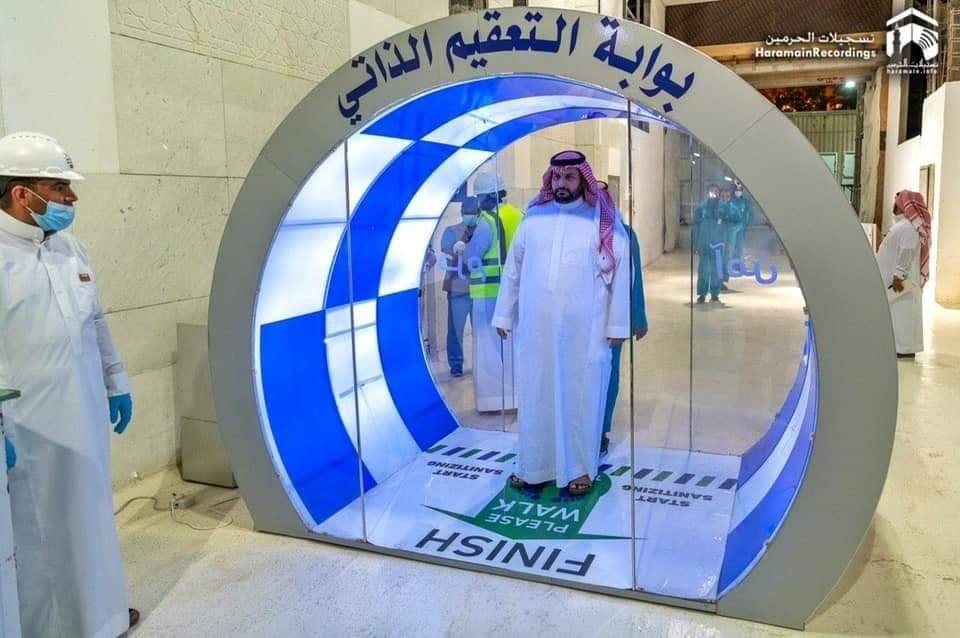 A few days back the General Presidency of the Affairs of the Two Holy Mosques (Masjid al-Haram and Masjid an Nabwi), Sheikh Sudais have announced that soon the holy mosques will be open for everyone to pray.
To prepare the mosques to be opened for public, The management of the two holy mosques have started installing the gates that will sterilize everyone automatically the people entering through these doors.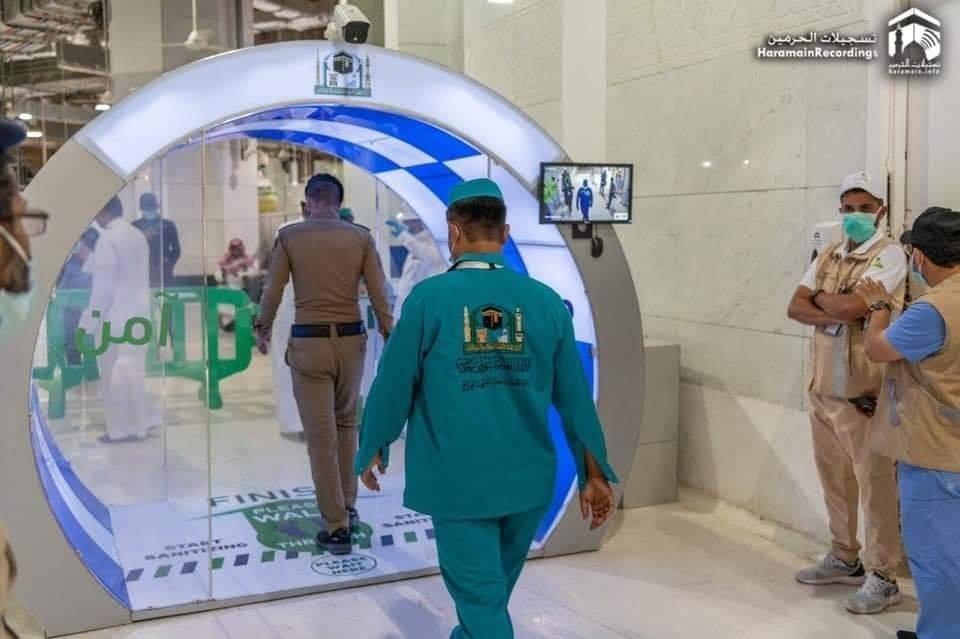 Self-Sterilization gates are being installed at the entrance of Masjid al Haram and the same procedure will be followed in Masjid an Nabawi as well to keep the visitors safe.
The video shows that advanced technology is being dispatched at the site of the grand mosque. Before this, the management had also installed a device on elevators that kill 90% germs.
The management is doing their best they can to prevent Coronavirus to enter in Masjid al Haram or Masjid an Nabawi.
This step will help the management in protecting the thousands of visitors which will soon be visiting the holy mosque to pray after a long lockdown.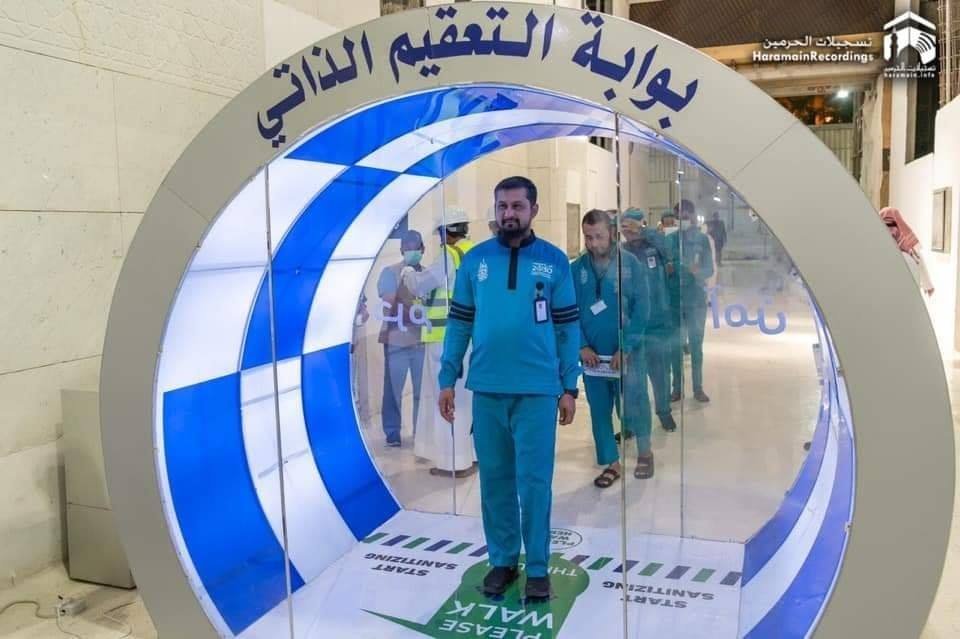 The worldwide lockdown led to the shutting down of the holy mosques for a longer period, the mosques will be open for the public very soon, once all the precautionary measures are completed successfully in the mosques.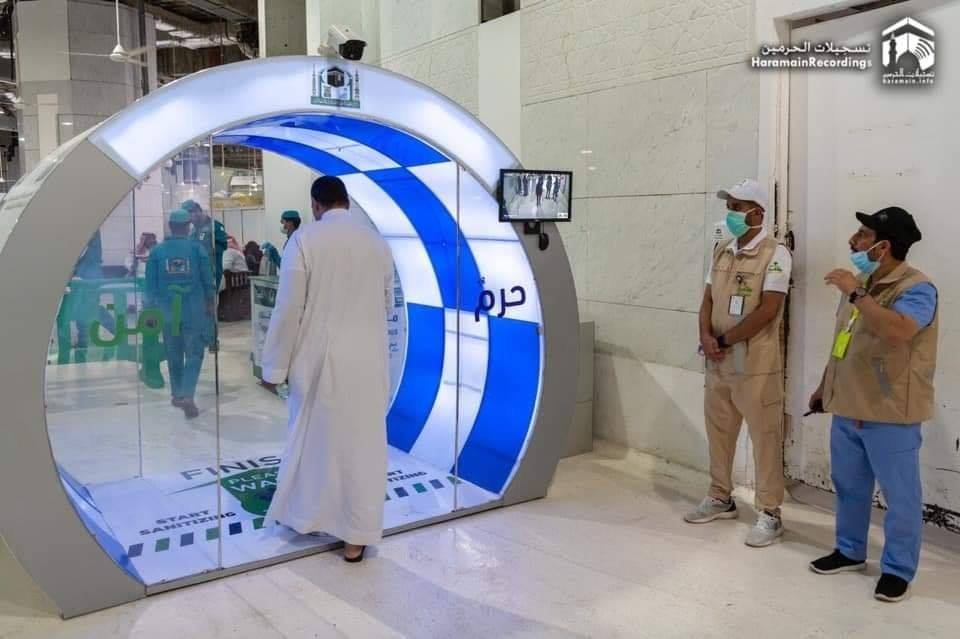 What do you think about this? Let us know in the comments section below.