A viral video captures a violent clash between an Iraqi refugee who twice set fire to the Quran in Sweden and a resident who attacked him using boxing gloves. The incident unfolded on August 22, 2023.
The refugee, Salwan Momika, had previously organized anti-Islam rallies that led to riots and police clashes.
Salwan Momika's Identity and Background
Salwan Momika, aged 32, sought refuge in Sweden in 2015, claiming to escape Islamic State persecution in Iraq. However, Swedish authorities were unaware of his concealed past. Recent investigations by the Swedish Security Service (SÄPO) uncovered his leadership role in a Shia militia group called the Popular Mobilization Forces (PMF).
Supported by Iran, this group committed atrocities against Sunni Muslims in Iraq and Syria.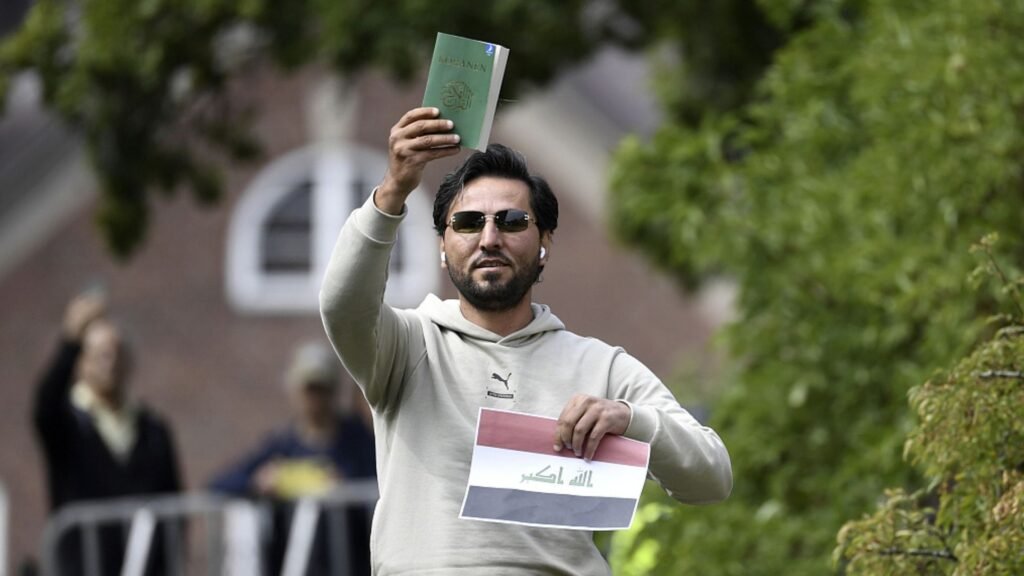 A video emerged showing Momika in military attire, pledging allegiance to the PMF while holding a rifle. This contradicts his claim of atheism and professing Christianity in Sweden.
Motivations Behind Quran Burning
Momika burned the Quran to protest against Islam, blaming it for Middle East violence. He aimed to challenge blasphemy laws and endorse freedom of expression, inspired by Danish politician Rasmus Paludan's Quran burnings.
Experts speculate on Momika's motives, suggesting provoking violence within Sweden's Muslim community to destabilize the nation or foreign involvement aiming to undermine security.
Public responses range from condemning the attack as intolerance to considering it a response to Momika's provocation. The incident also raises questions about Sweden's immigration policies.