Singapore and Kuwait closed the mosques due to coronavirus. All mosques in both countries have been closed and Imam telling people to pray at their homes.
Singapore closed all 70 mosques in the country
Janil Puthucheary, the Senior Minister of State for Communications, Information, and Transport, said that with the response to the immediate widespread of the coronavirus, all the mosques were closed in Singapore. He further shared that this decision would the locals and also the healthcare institutions. It initiated on13th of March (Friday). All the 70 mosques present Island-wide were closed as the first act to appear in the history of Singapore.
All congregational prayers were also called off for further cleaning in order to curb the worldwide spread of COVID-19. The 18 member group consists of religious leaders and medical professionals. It also includes Amrin Amin who is the Senior Parliamentary Secretary for Home Affairs. The aim of this group is to support the dissemination of religious and health guidance for the Muslim communities, as said by Muis.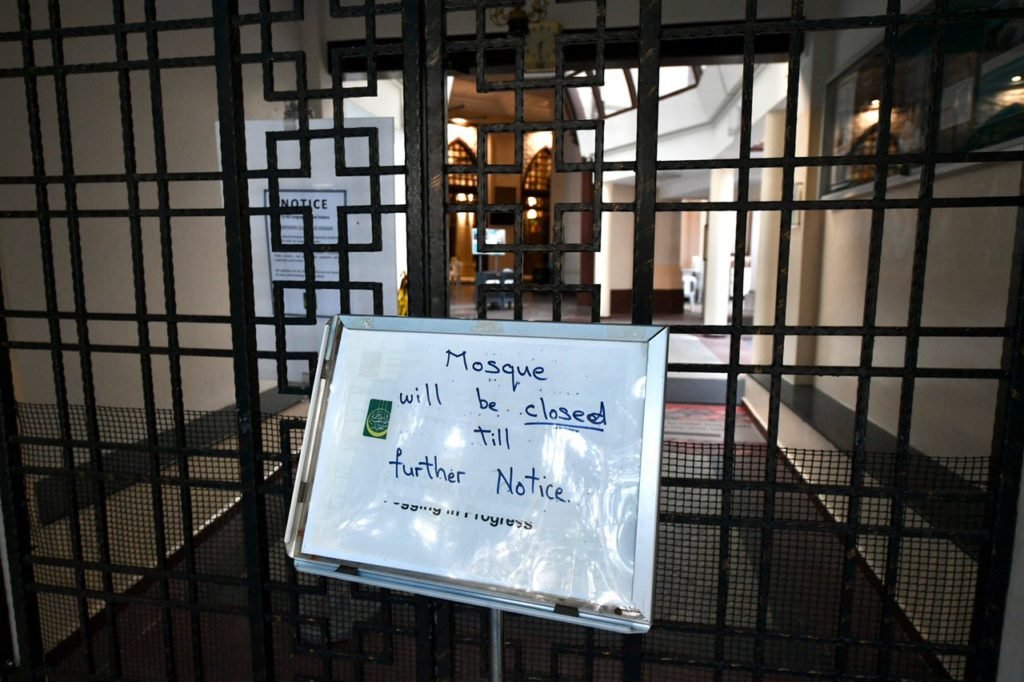 While focusing on other factors, the purposed group would also sort out the possible gaps and then apply the targeted operational methods, accordingly. It is to mitigate and to preserve the communitywide spread. Muis, on Thursday, also added that the calling off concerning al the mosques is solely purposed to avoid the emergence of higher cases of the COVID-19 virus.
Moreover, all the activities held within the Mosque, for instance, religious lectures, are called off till the 27th of March. On Monday, a review would be held on the situation of cleanliness and hygiene inside mosques before re-opening them. The fatwa community which is aimed to share religious guidance to the Muslims has also approved the calling off and suspension of the Friday prayers to protect the health and safety of the locals.
Mufti Nazirudin Mohammad Naisr, the Chairman, posted on Thursday over his Instagram account that their decision wasn't created easily and it also wasn't hoped by him, yet it was a necessary step to take.
Kuwait closed all mosques in the country
Kuwait has also closed all the mosques in the country to limit the spread of Covid-19 and urged the people to maintain the distance while meeting other people.
Muazzin in Kuwait's mosque has been seen announcing "Pray at your home" in a heartbreaking video, Muazzin cries while announcing the message.
123 countries have been infected with this deadly virus, with 200 confirmed cases in Singapore as well as 100 confirmed cases in Kuwait till now.