Back in 2016, during the month of Ramadan, Ghassan Younes was interviewed by Saleh Zighari, after that, he became famous for his compassion towards feeding the cats.
Younes belonged to the town of Ara, 24 miles south of Haifa. He has been going to the Al Aqsa Mosque daily from 1971 till 2020.
After doing the work at the mosque, he would feed the cats and birds after finishing his morning prayers daily.
His pockets were always filled with candies that he would distribute among the worshippers after the prayer.
He became even more famous after many people make videos of his kindheartedness, which went viral on social media.
The Israeli authorities had also arrested Younes many times, on different occasions, further ordered to ban him from entering the mosque.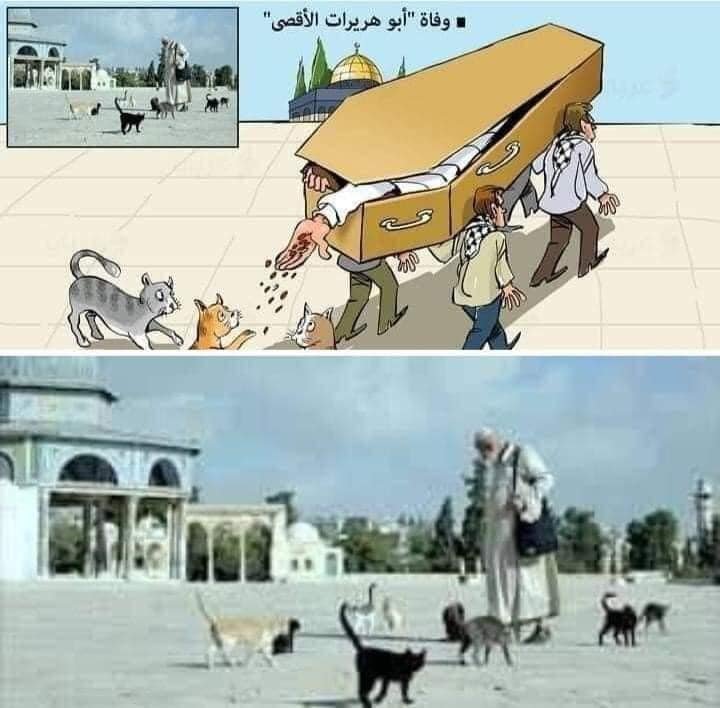 Younes had tested positive with coronavirus about three months ago, and he never got recovered from it. Over time, his health deteriorated, and he passed away on Tuesday.