Female security officials will make female visitors follow Corona epidemic precautionary measures in the Grand Mosque.
Makkah: For the first time in Saudi Arabia, female military officials have been deployed to provide security at the Grand Mosque (Masjid al-Haram) during Ramadan, Hajj, and Umrah.
According to the international news agency, the Saudi government had decided to deploy female officials to check and monitor the women coming to the Masjid al-Haram, which has now been implemented.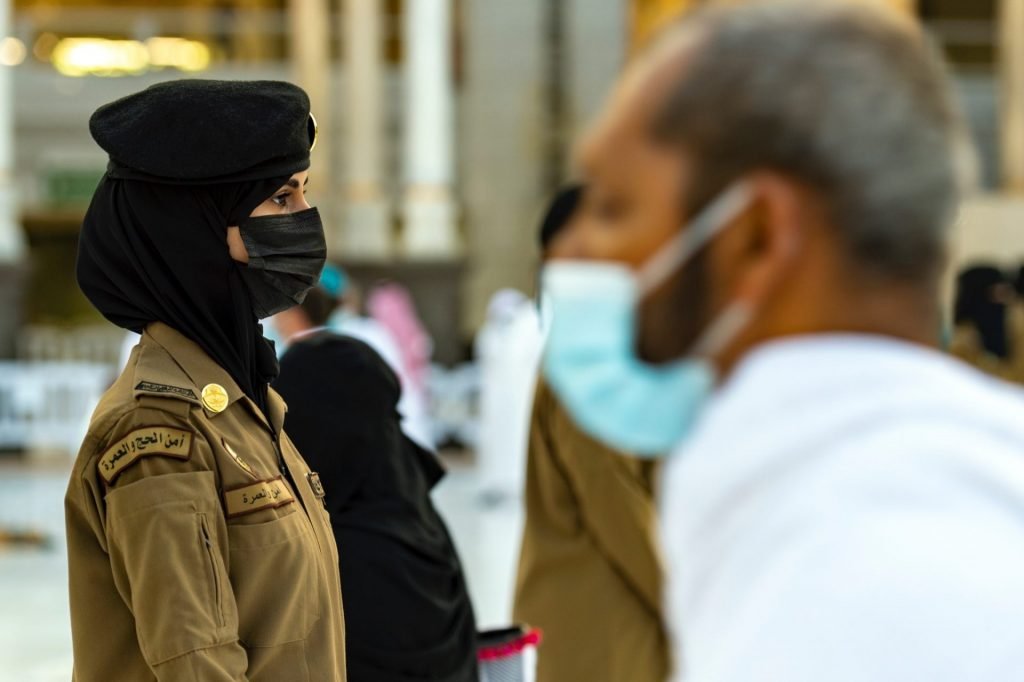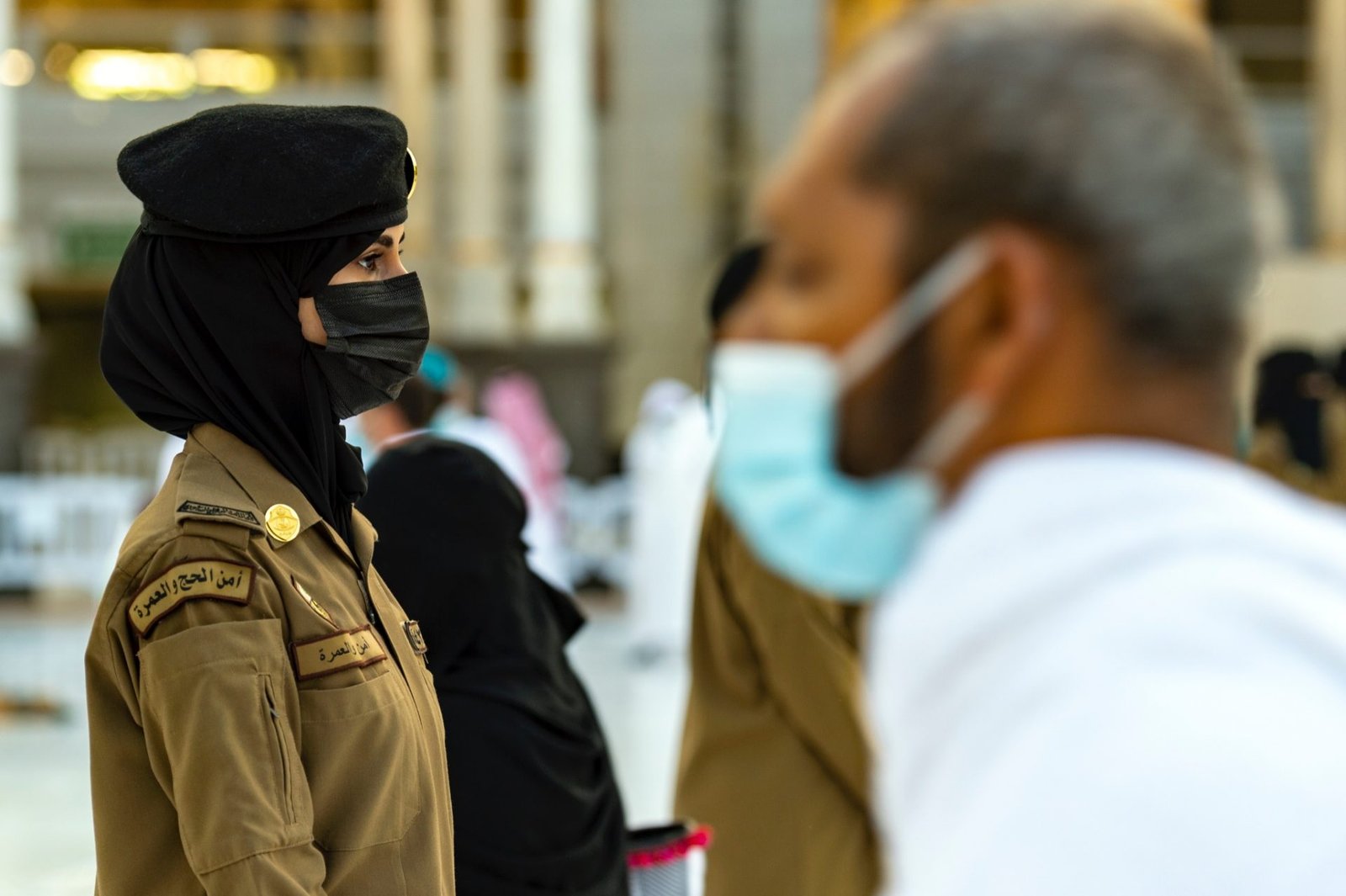 On the social networking site Twitter, the Saudi Interior Ministry shared photos of female security personnel performing their duties in the Masjid al-Haram and wrote in the caption that female military personnel is also performing security duties during Hajj and Umrah.
During the Corona epidemic, it was becoming difficult for male personnel to implement SOPs from female worshipers and devotees, on which female personnel has been deployed. In addition, they will be responsible for the security and precautionary measures of female visitors.
It should be noted that under the vision of Saudi Crown Prince Muhammad bin Salman, the policy of empowering women is being implemented in the kingdom while women are also being trained in the security sector.