New Delhi is experiencing sever clashes against the protestors against anti-Muslim citizenship law protests. The mob also attacked a mosque in New Delhi and put a hanuman flag on it.
People who are in the support of the anti-Muslim citizenship law are vandalizing mosques and burning everything that is connecting to Islam or Muslim history.
During these heartbreaking events, the copies of Quran were also burnt. During the attack on the mosque in Delhi, the Hindu mob didn't just burn the mosque but they also burnt the 50 copies of Quran.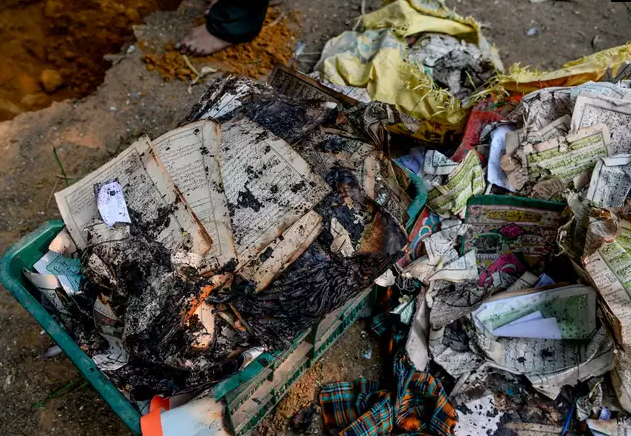 After these copies were burnt, local Muslims buried the copies after they found them from the affected mosque after the Hindu mob clash in New Delhi.
Story by: India times and BBC News