MADINAH: Severe fire near Masjid an Nabawi, The saudi rescue authorties are working to contain the fire.
(Update: 7:46PM): Authorities are still trying to find what caused the fire.
(Update: 4:59PM): The fire has been controlled by the rescue team.
According to the latest pictures from Masjid an Nabawi shows fire near the Prophet's Mosque.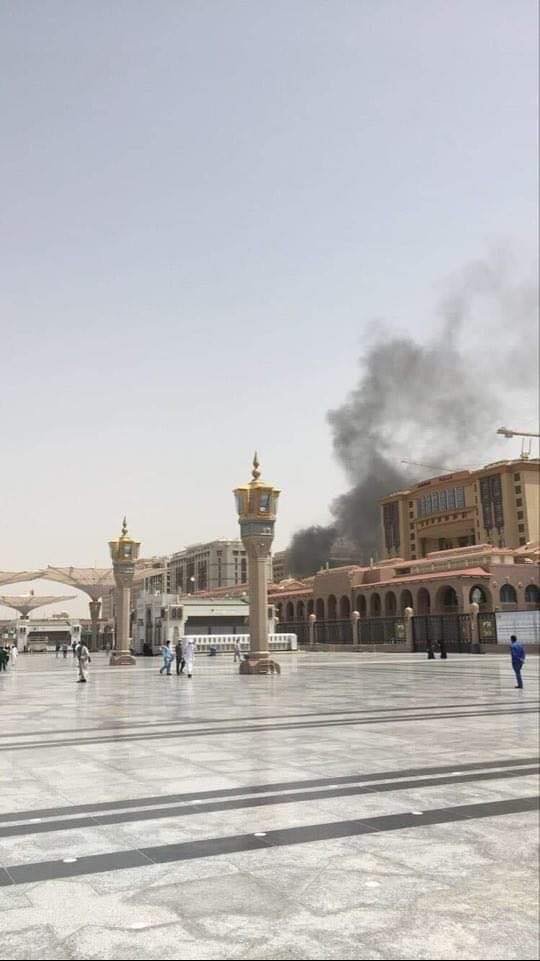 Large black fumes can be spotted in the picture near Masjid an Nabawi.
This is a developing story, will be updated accordingly…
Get Islamic Articles and News!
Get Islamic News and Articles in your Inbox.
RELATED POSTS