The 27th night of Ramadan is one of the most significant and blessed nights in Islam and for Muslims around the world.
This night is also known as the Night of Power (Laylatul Qadr), which is believed to be the night when the first verses of the Quran were revealed to the Prophet Muhammad PBUH.
This night is considered the night of blessings for the same reason: Muslims worldwide gather to pray all night long.
Many Muslims around the world spend this night reciting the Holy Quran to see greater rewards in the holy month.
For the same reason, we have collected some of the most important duas and dhikr you can recite during this blessed night.
Dua 1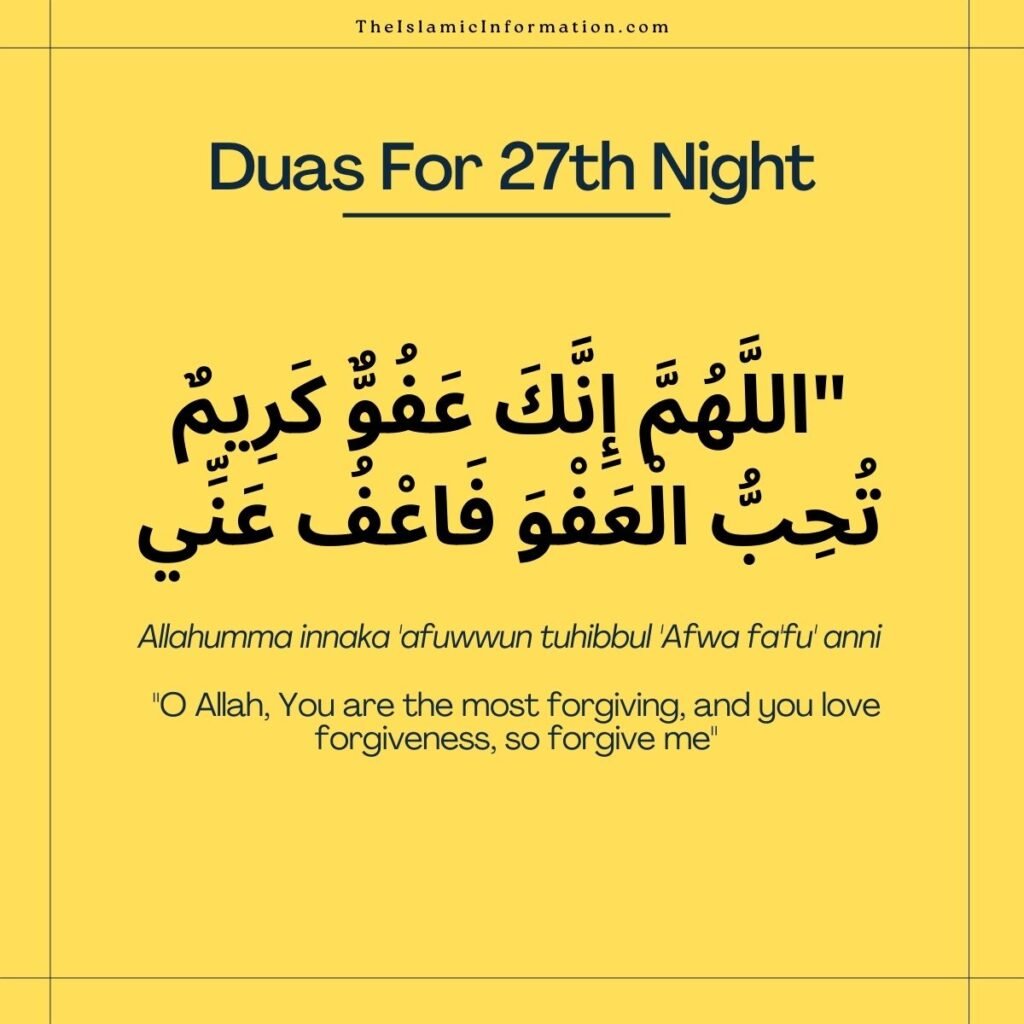 Dua 2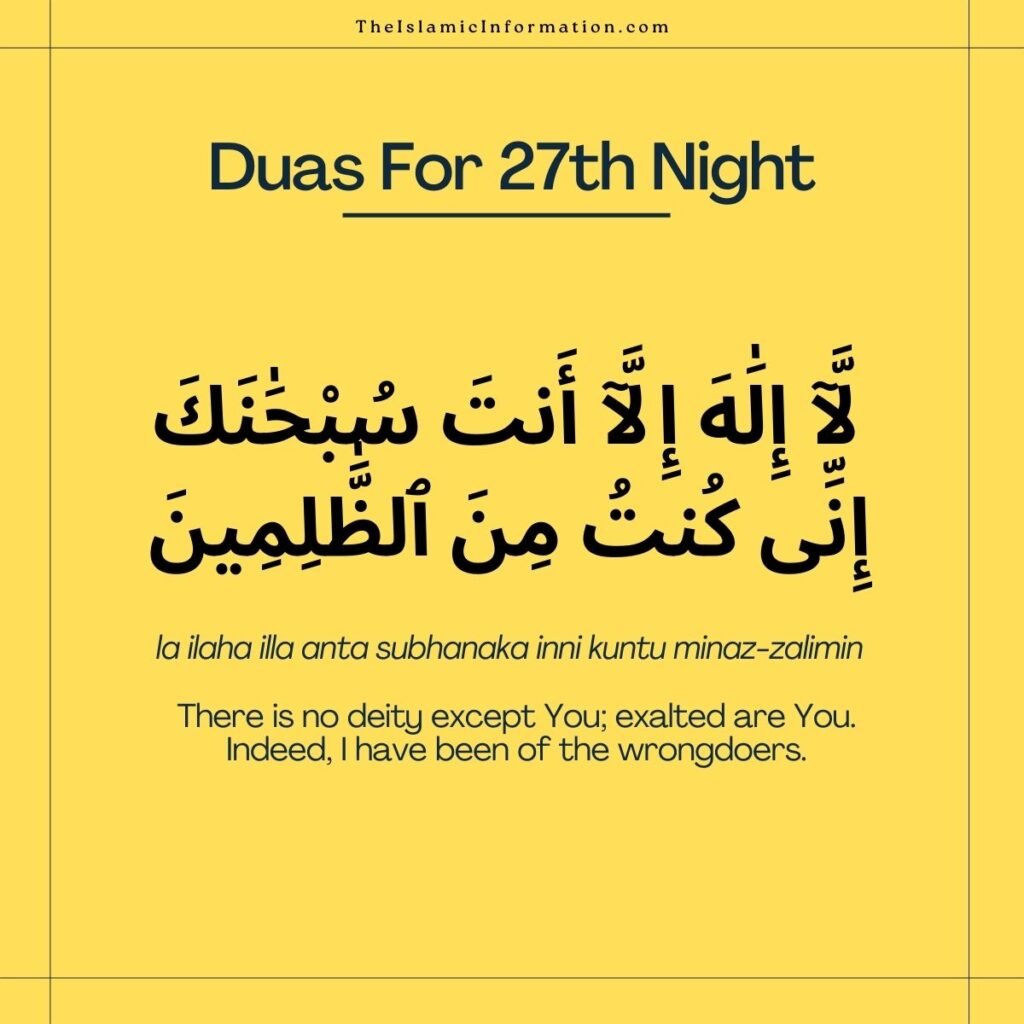 Dua 3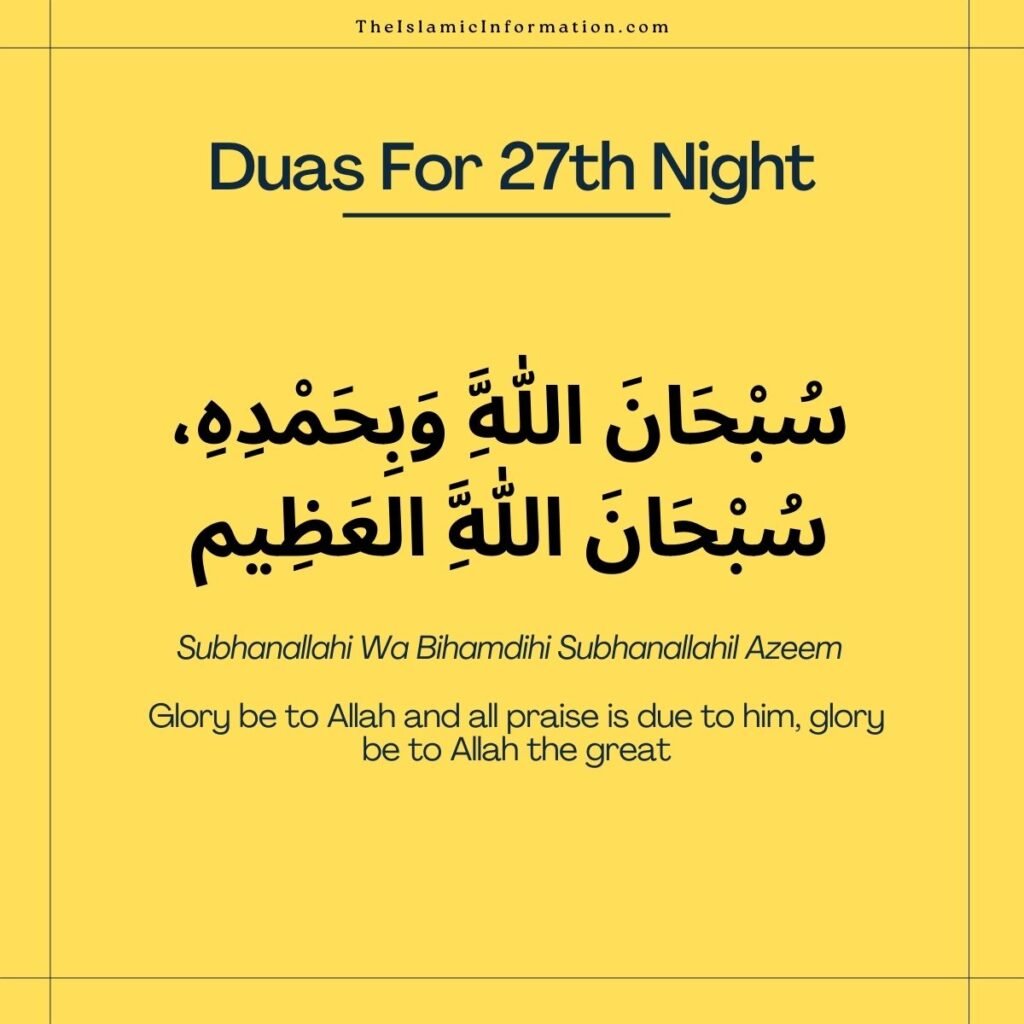 Dua 4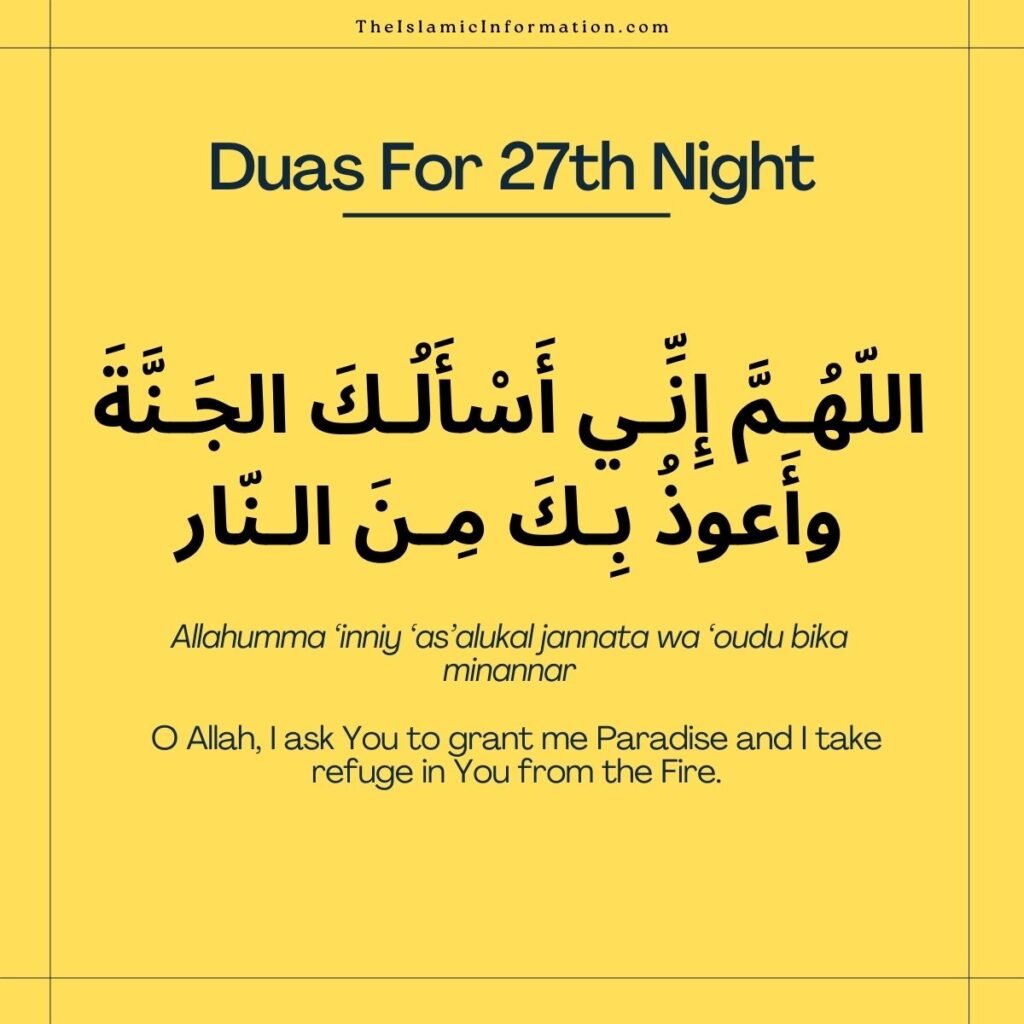 Lastly, the 27th night of Ramadan, also referred to as Laylatul Qadr, is a night of great blessing and significance in Islam. It is a night when Allah is especially receptive to the prayers of His servants because it is the night when the Quran was first revealed to the Prophet Muhammad (peace be upon him).
Muslims all over the world spend this night in prayer and worship, reciting verses from the Quran, saying additional prayers, and performing deeds of kindness and charity. They believe that by being devoted and committed, they will be granted the enormous blessings and rewards Allah promised on this blessed night.