Hand Made Quran is finally completed in 32 years by a woman belongs to Pakistan. It is the world's first hand-stitched Quran.
Everyone respects Islam in a different way, but then there are some people who go an extra mile to show their love towards Islam. The same thing has proven by a Lady from Pakistan who sew an entire Quran in 32 years.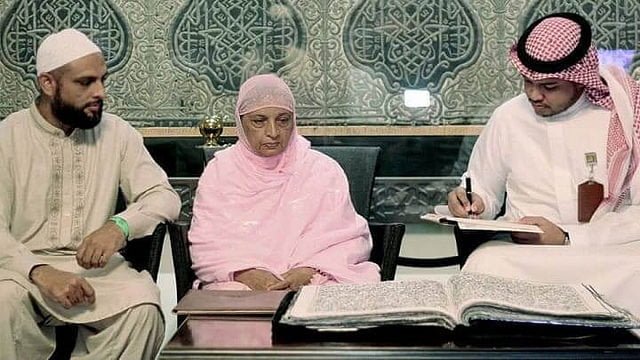 Naseem Akhtar created the world's first handmade Quran. Her efforts and love for Islam are being honored all around the world. The work she has done is indeed a masterpiece and reflects a true love for Islam.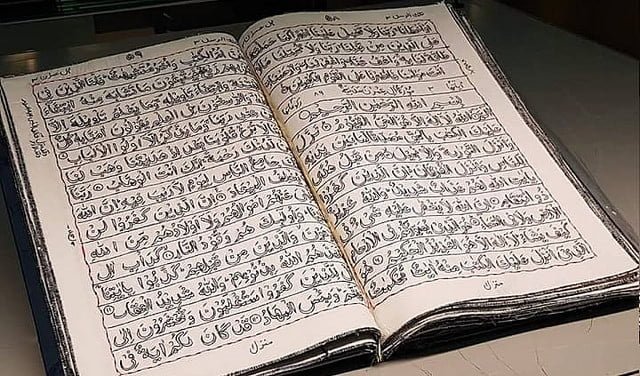 This is the world's first hand-stitched Quran, it has a weight of 60 Kg and it is being made of cotton. Naseem Akhtar used the contrast of Gold embroidery which makes it look very beautiful. The cover of this Quran contains silk Border and the same pattern is being followed in each chapter.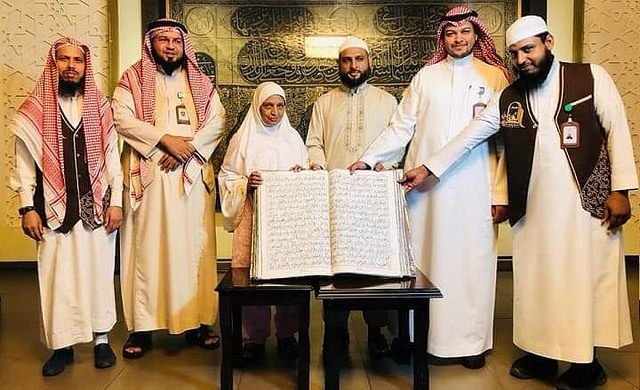 It took Naseem Akhtar a period of long 32 years to complete this masterpiece. She was very young when she came out with this idea and she had been doing it for so long to make her dream come true. She did not give up but kept up with what she wanted to achieve.
She said in an interview that working on this project for 32 years brings her peace and satisfaction and She is very happy that she has achieved this milestone, which indeed took hear really long. She added that she was very young when she started it, and now she is in her old age and proud of what she did and what she had dedicated her life to.
Naseem Akhtar was also invited to Saudi Arabia where Saudi Officials got the news of Naseem Akhtar created a Masterpiece. Her work is being taken to The Holy Quran Exhibition of Madinah where people can go and see what she created. You can reach there if you exit from gate 5 of Masjid Al-Nabawi, and on the left, side you will be able to see it.