MAKKAH: Umrah pilgrims will need a Permit from the Nusuk app before performing Umrah during Ramadan this year.
Muslims worldwide view the month of Ramadan as having special spiritual significance, and many frequently perform Umrah during this time. However, things will be a little different this year. The Saudi Arabian government has stated that pilgrims will need a permit to perform Umrah during Ramadan 1444 (2023).
Taking Permission on Nusuk App
The announcement states that pilgrims won't be allowed to enter the holy mataaf in Masjid al-Haram without the permit. Users must download the Nusuk app and register in order to get the permit. Users will receive all the necessary information and be guided through the permit application process by the app.
Registration is Open
Those who wish to perform Umrah during Ramadan this year should begin reserving their slots as soon as possible because registrations have already begun. Users can reserve the best slots by using the Nusuk app to display the available slots for Umrah. The slots are limited, so it's essential to remember that they might get taken quickly.
Color-Coded Availability Slots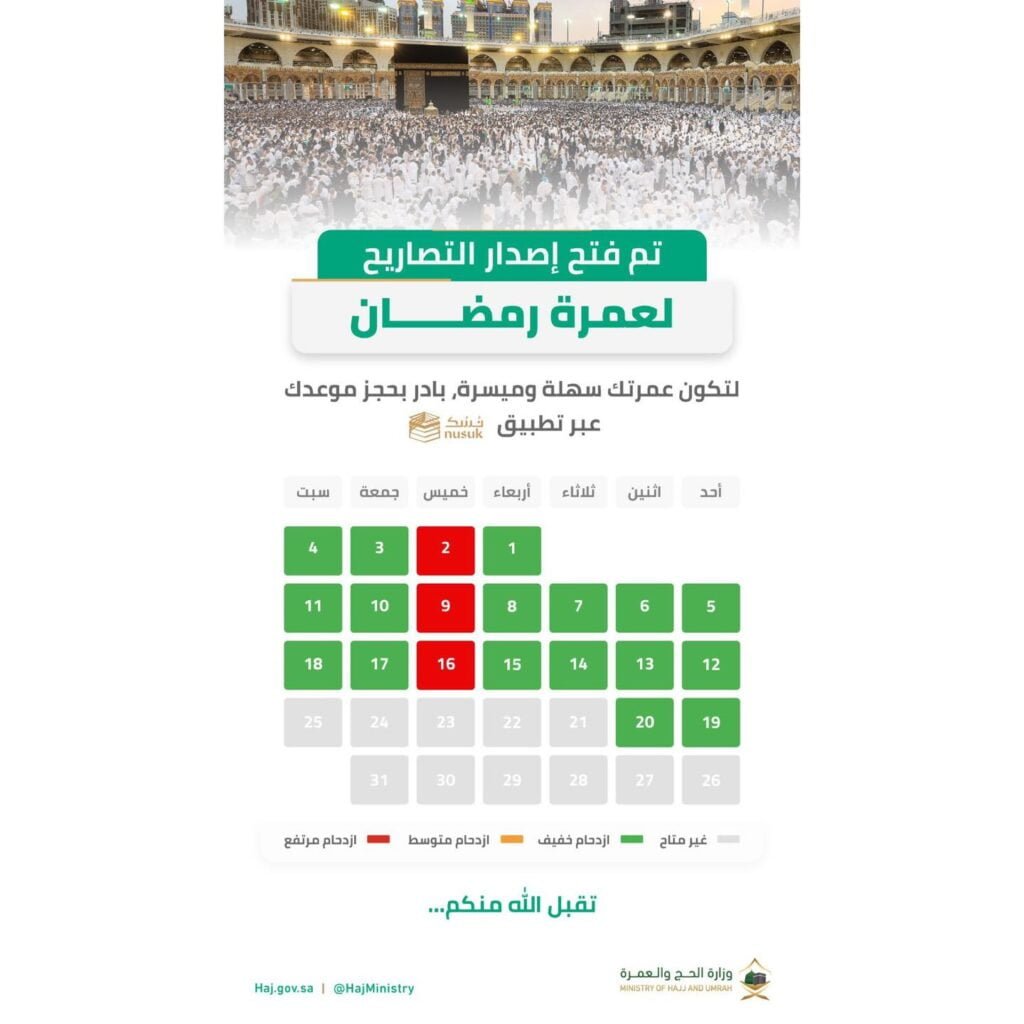 The Nusuk app also uses a color-coded system to display the availability of slots. A slot that has been fully reserved will be highlighted in red. A slot will be shown in green if it is open for reservations. The grey slots represent the future dates that will be unlocked.
Mataf Reaching Its Limit
The administration of Masjid al-Haram has announced that only those performing Umrah will be permitted access to the Mataf area during the holy month of Ramadan. However, the area is getting close to being at capacity due to the anticipated increase in visitors this month.
In conclusion, obtaining the required permit via the Nusuk app is imperative for pilgrims who intend to perform Umrah during Ramadan. The license is required. It is advised that they begin the registration process and reserve their slots as soon as possible to avoid running out of space.