H M G Basha, a Muslim Businessman donates land for Hindu Temple in Bengaluru in India.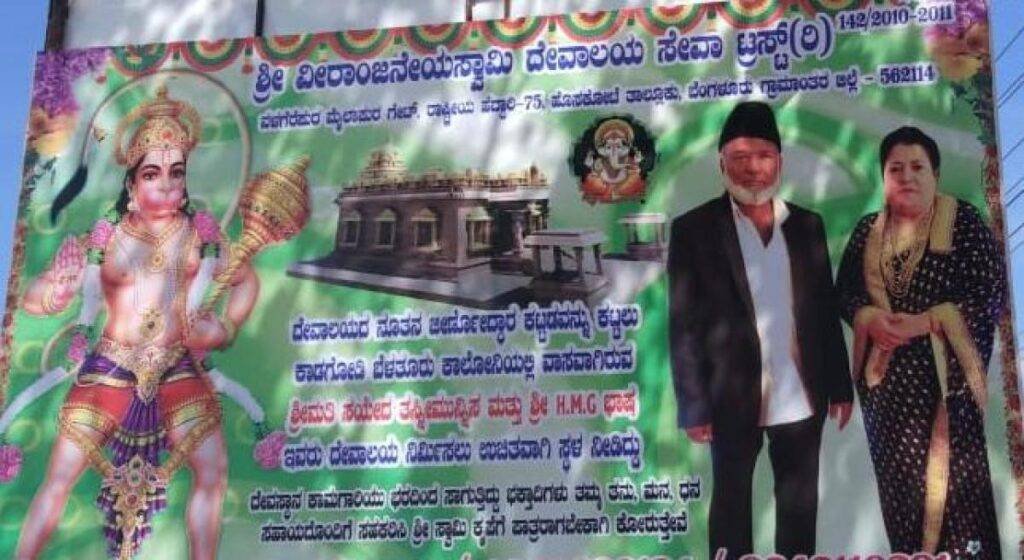 Muslim businessman from Bengaluru has donated 1 Billion Indian rupees of land to build a Hanuman temple in Bengaluru to make peace between Hindus and Muslims during these uncertain moments.
H M G Basha, 6 5, runs a cargo business. He lives in Belathur in Kadugodi. His family owns three acres of land adjacent to Hanuman Temple in Valagerepura, Hosakote, Bengaluru district.
Muslim man said he wants to make way so Hindu worshipers can worship easily.