75 years old Muslims man, Mohammad Rafique successfully stopped a highly armed terrorist at the Al Noor Mosque in Oslo, Norway and saved a huge number of lives.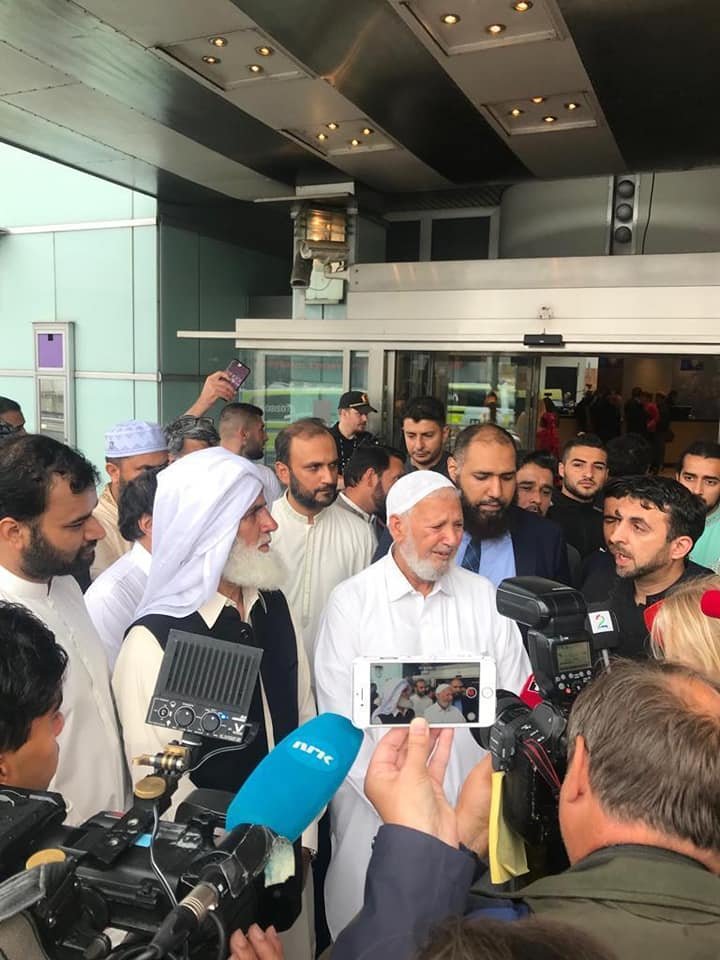 The terrorist was armed with two fully loaded shotguns as well as a pistol, he was wearing a helmet and bulletproof vest as he entered the Al Noor Mosque, which seems to be similar to the one taken place in New Zealand terrorist attack on two mosques.
Dr. Waleed Hakeem posted on his Facebook page
Who is Mohammad Rafique? And how did he save a lot of lives?
As per South Asian International, Mohammad Rafique who saved a lot of lives is a Pakistan Air Force veteran, he smartly disarmed and tackled a terrorist in Oslo, Norway before he entered the mosque during Eid al Adha 2019 prayers.
Mr. Rafique is being praised all over the Norwegian country and hailed as a Hero for showing such courage to disarm a heavily armed terrorist.
The terrorist had shot only one fire inside the Al Noor Mosque which injured one Muslims who was praying inside the mosque. After that Mohammad Rafique had tackled him so efficiently, leaving no chances for the terrorist to fire more than one bullet.
Rafique was the going to attend Eid Ul Adha prayers.
Police arrested the terrorist and also found the body of a young woman from the house of the terrorist and charged him with murder and terrorism.