TURKEY – Famous Turkish chef Burak Özdemir also known as CZN Burak hospitalized but was not diagnosed with a brain tumor.
The chef has complained about illness and sudden weight loss for quite some time, for which he had to admit to the hospital.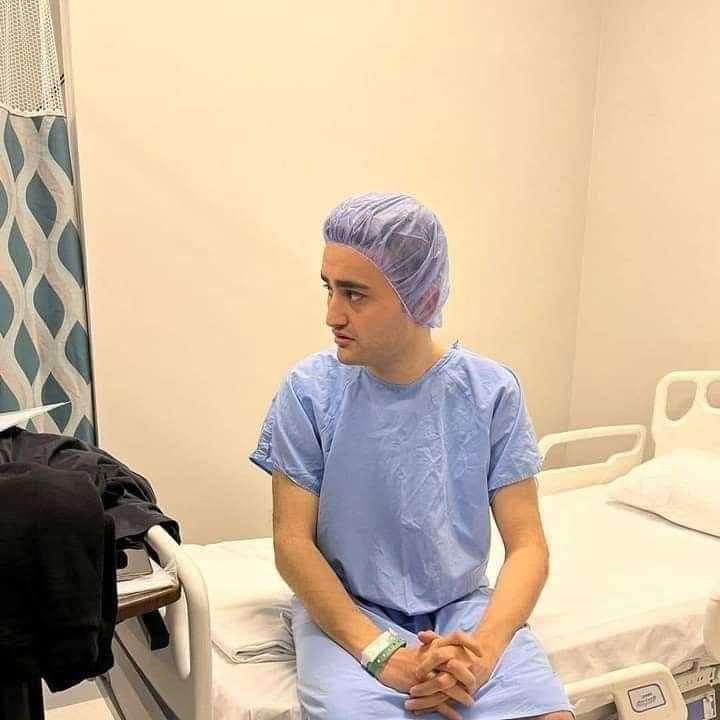 He has posted an image of him being in the hospital on his social media lately, which shook his fans after learning the heartbreaking news.
His fans from all over the world have been praying for him to recover soon from the illness.
CZN Burak confirmed he is not suffering from Brain Tumor
Hello everyone thank you very much for your good wishes there is no bad situation please don't pay attention to baseless news and posts thank you I'm glad to have you The most beautiful bond is love.

Chef confirmed on his Facebook page.
Born March 24, 1994, Burak Özdemir is CZN Burak, or his real name Burak *zdemir. Hatay Yayladağı Yoncakaya village is where he is from.
His restaurant chain is called Hatay Medeniyetler Sofrası.
By doing his cooking shows on social media platforms, Smiley bae became well-known and an internet celebrity. His episodes featured dishes from both Arabian and Anatolian cuisines and he was always smiling.
He opened a kebab shop together with his father, the owner of a textile company, Hatay Medeniyetler Lokantası in Aksaray, Turkey.
Their restaurant chain grew rapidly within a few years. On social media, Burak Ödemir became famous for his food videos.
Instagram has attracted a large following. His cooking videos usually show him never looking away from the camera.
Restaurants include;
CZNBURAK Taksim
CZNBURAK Aksaray
CZNBURAK Etiler
CZNBURAK Dubai
CZNBURAK Qatar