The air conditioner had exploded in the Narayanganj Mosque which has now caused 32 deaths, as a number of victims are still fighting for their lives.
Updated on: 19th Sept 2020 (01:42PM)
Narayanganj Mosque Blast Death Toll
32 people have passed away in this unfortunate blast due to gas leak. Bangladeshi authorities found 6 gas leaks in the mosque.
11 more victims are in critical condition as they fight for their lives at Sheikh Hasina National Institute of Burns and Plastic Surgery in Dhaka, Bangladesh.
According to the Bangladeshi media, there were six air conditioner blasts during the prayers at the Baitul Salat Mosque on the 4th of September.
The death toll continues to rise as the latest victims are Abdul Bashar Molla (51) and Monir Farazi (30) has passed away on Sunday night. People who passed away on Saturday were Mohammad Ali Master (55), Shamim Hassan (45), and Julias Uddin (35).
Shamim Hasan was the trustee of the mosque where these blasts took place, as told by Aslam Hossain, Fatullah Model Police.
Bangladeshi authorities have given the dead bodies of 20 victims among those who died to their loved ones, so they can bid their last farewell to their loved ones.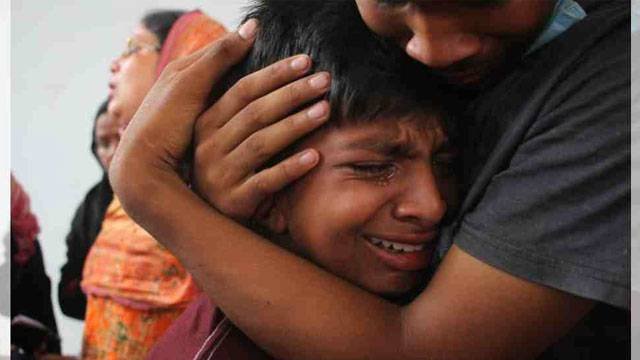 The names of other victims of this unfortunate incident are;
Imam of the Mosque Abdus Sobhan (60)
Muezzin Delwar Hossain (50)
Junayed (16)
Jamal Abedin (40)
Ibrahim Biswas (43)
Md Rifat (18)
Mainuddin (12)
Joynal (38)
Nayan (27)
Kanchon Howlader (50)
Jubayer (18)
Jubayer's brother Sabbir (21)
Abdul Malek
Md Nizam (40)
Nadim (40)
Md Baharuddin (55)
Kuddus Bapari (72)
Mostafa Kamal (34)
Jewel (7)
Md Rashed (30)
Humayun Kabir (72)
Some of the people who passed away worked at garment factories that make ready-made clothes.
The hospital confirmed that all the victims suffered at least 30 percent burns on their bodies. Air-conditioners were exploded during prayers at the mosque which caused 50 or above Muslim worshippers to sustain severe burn injuries.
Reason of the Blast?
The authorities have confirmed that it is caused by the gas pipeline leaked inside the mosque which caused the blast after an electric short-circuit.
Titas which is the state's gas transmission and distribution agency and the Fire Service and Civil Defence has been investigating the blast.
According to the Bangladeshi Police, the blasts occured when the Isha prayer was about to end.
According to the eyewitnesses, they saw four or six people coming out of the mosque right after the blast and these people were severely burnt.
Featured photo by: Bdnews24
This is a developing story, our staff will update it…