Recently, a woman came under the spotlight throughout India after their courageous and bold act. A video of Ayesha Renna is viral on social media where, she can be seen saving their friend from the police force while in a protest held at New Delhi, India.
The woman was young and in her early 20s. She is known to be a student of JMI (Jamia Millia Islamia) University. She had participated along with hundreds of protesters opposing the recent highly controversial Citizenship Amendment Bill released on Sunday. After some time, a crowd of police officers holding guns and rods started running towards the protesters.
Ayesha Renna with her male friend ran in a house near their university for safety. But as soon as they stepped in, that house got surrounded by police cars. Few officers came out of the cars and ordered them to come out.
According to the people and the videos, those officers weren't in their uniforms and had their faces covered. After a few minutes, officers ran in and grabbed her male friend out of the house and started beating him with their rods along with making Hindi chants. On watching this scene, the lady threw herself on his friend in order to save him from them.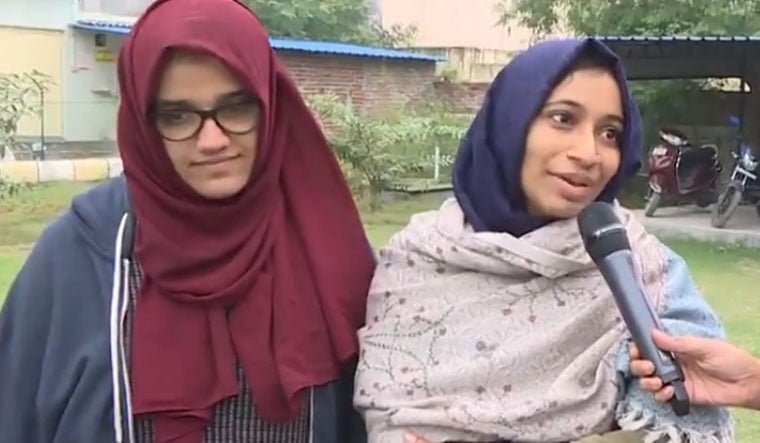 Ladeeda Farzana took advantage of the fact that there were no lady officers among them and thus, she won't be harmed. She further added that it wasn't easy. Although after a while the men stopped, yet they verbally abused and hit women with their rods too before stopping their cruel act.
Watch Ayesha Renna along with her friends making a ring to protect her friend from being beaten by Indian Police after Citizenship Law.
The protesters then supported them and started to shout ordering the police to go back though they were continuing to surround people. This courageous act of this student to rescue and confront her male friend from police made her famous all over social media.