Every year the Kiswa is raised and the Ihram (white cloth) is being put to mark the start of Hajj season.
Why Kiswa is raised every year?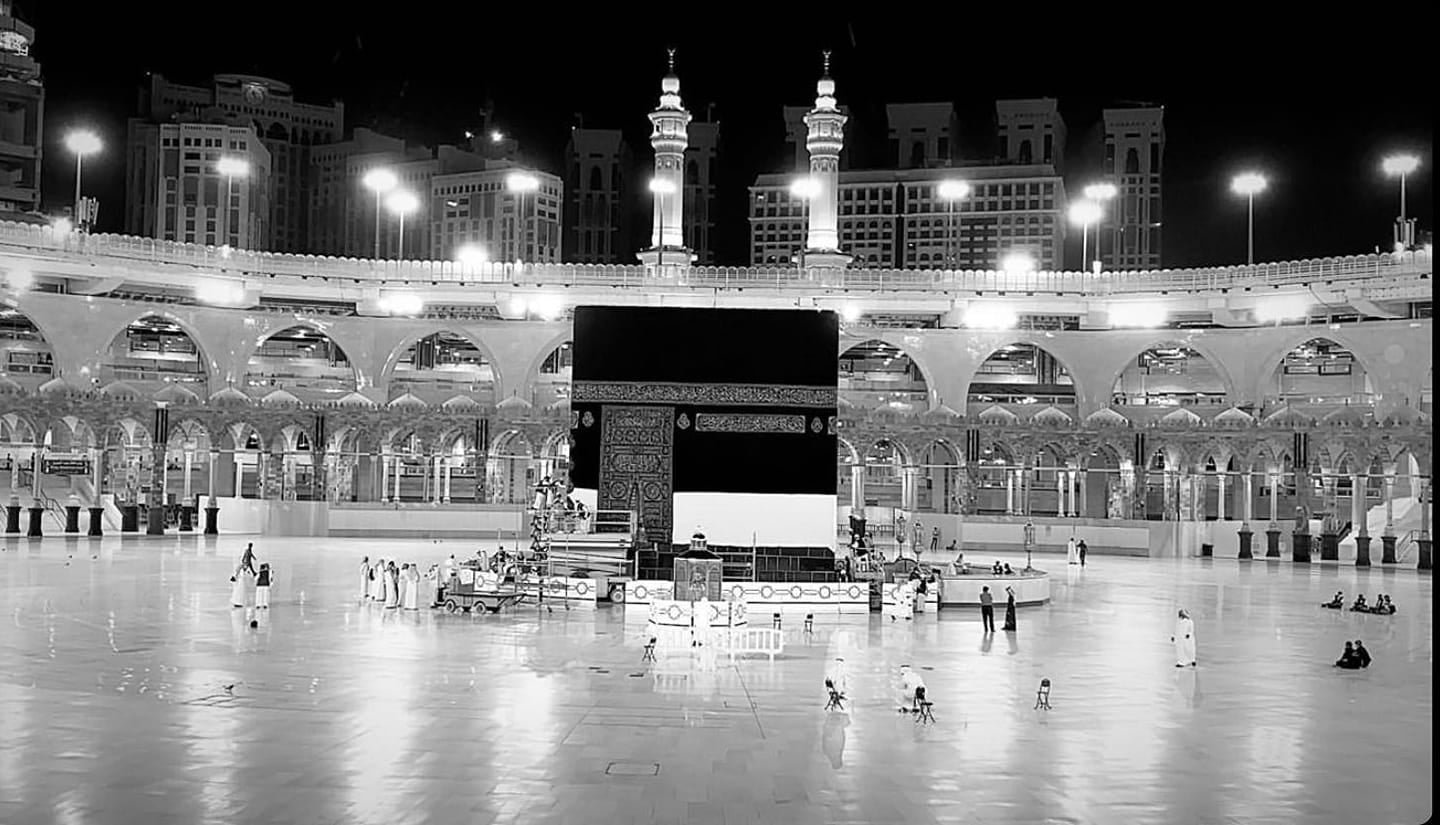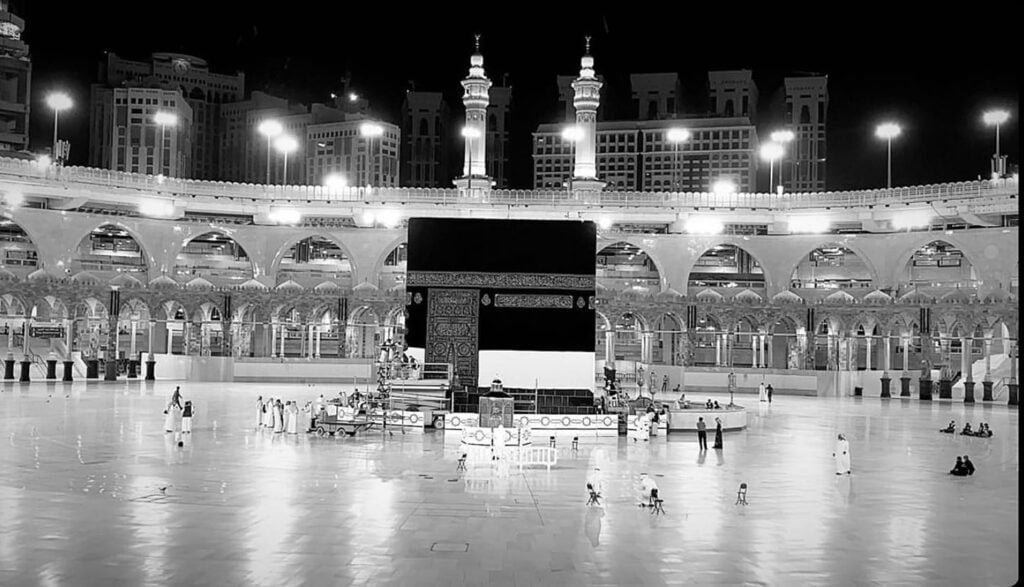 The Kiswa is bring raised up to 3 meters every year to stop the damage to the Kaaba cloth to huge crowds which aligns during the Hajj season and it has become very tough to control the crowd during peak hours.
It is also lifts up due to the superstetious belifs of some pilgrims, who brings scissors to cut the cloth of Kaaba. And some people even try to write their names on it, causing the damage to the kiswa.
Why do they put white cloth around the Kaaba?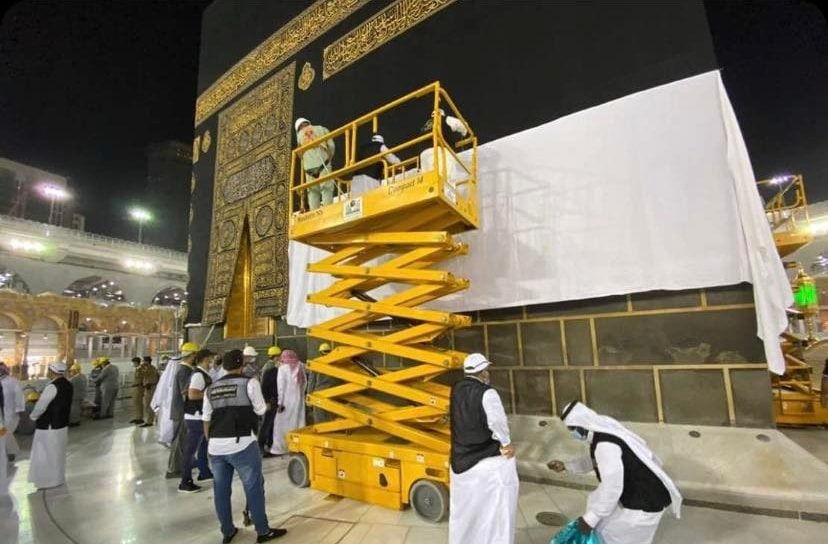 A white cloth has been put around the Holy Kaaba, which is a sign to start the Hajj season. About a decade ago, the kiswa is just lifted without the white cloth, but in recent years, the management has also started putting additional while clothing on it.
Have something to add to this article? If you have Islamic questions or answers do let us know in the comment box below.
RELATED POSTS