Routine maintenance is needed for all Human beings, but this is how our beloved Prophet Muhammad (PBUH) maintained his daily routine.
We have 24 hours in a day. We can do a lot of tasks in a day. But still, we complained that we didn't have enough time to do things. The problem is time management. We just don't manage our time. As a Muslim, we have a great example of our Nobel Prophet. We have to know the daily routine of PBUH. So here is something about Prophet's Daily routine that we should try to follow to be successful in life.
Morning
The Prophet (PBUH) woke up at Fajar after a short nap that followed his long nightly Tahajjud prayers. After the prayer, the Prophet (PBUH) would recite Dhikrs appropriate for that particular time of the day. As we all know angels come in Fajar time to distribute the wealth so we have to pray and remain awake after Fajar.
After Fajar he remains in the mosque and discusses the problems of his companions. He shared his views and advised them according to their problems.
After Sunrise
After sunrise, he came back to his house recited Dua, and asked for Food. If food was available, he ate it. But if not then he fasted. After he visits his family, he goes back to the masjid and prays two rak'ahs, he would sit in the masjid and his companions would gather around him. This was a known time for everyone in Madinah to come and see the Prophet (PBUH) if they wanted to spend time with him or ask him anything. He never said no to anybody.
Noon
At noon he went to the mosque for Zuhr prayer. If it was Friday, he celebrated it with his companions. Then he delivered a speech about any topic of that day. And then he did his regular task.
Afternoon
He usually didn't have an afternoon meal. According to sources, we have to know that he just had a meal of two times morning and evening. So, he went to the mosque for Asar's prayer. He would visit his wives after every afternoon prayer and ask how they were and what their needs were.
Evening
He waited in the sunset for the Maghrib Prayer. Then after prayer, he liked to spend time with his family and spent the night there.
Night
The Prophet would lead his companions in the night prayer. After the prayer, he went back to his house to rest and to sleep.
Late Night
Then after some sleep, he woke up and worshiped Allah with full determination. As narrated by his wife, Ayesha: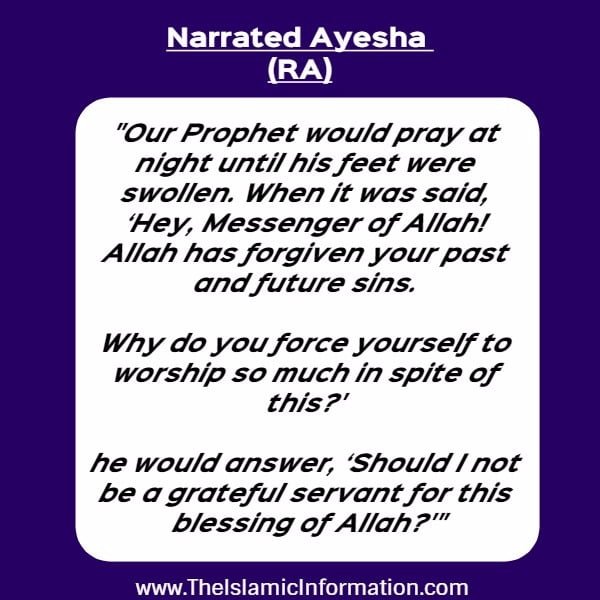 So, this was the daily routine of our Prophet (PBUH). According to this if we manage prayers with our daily tasks then Allah will give us the strength to manage our daily routine and life.