Niqab is a face veil which a minority of Muslim women wears to cover their face. It is very different from Hijab, Hijab only covers the head, but Niqab covers head as well as the face.

Here are the countries where you can not wear Face veil or cannot visit if you wear one;
1. Austria
SBS News confirmed that Austria has put a hijab ban in 2018. Despite the fact that Austria only forms just 7 percent of Muslims, yet it did not stop them from barring the people wearing the veil.
2. Quebec (Canada)
New York Times quoted, Quebec in Canada has made a very strict law when it comes to facing veil. If someone is wearing the Face veil in Quebec, Canada that person can even use public transport, can not see the doctor, can not get a job. In a nutshell, if you wear a face veil you will be having nothing in Quebec.
3. Latvia
As per BBC, in 2016 Latvia banned face veil.
4. Congo
After Gabon banned Niqab, Chad followed it's lead.
5. Bulgaria
According to the Sydney Morning Herald, Bulgarian parliament passed a law imposing a strict ban on Face veil since September 2016.
6. Chad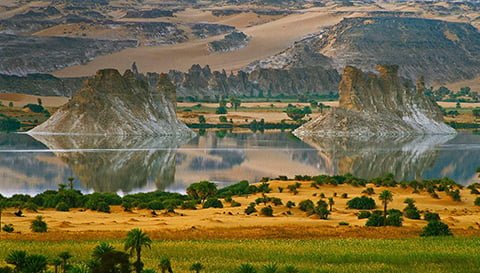 As per Reuters, Chad is a Muslim majority country, but still, they have put a ban on Face Veil and one cannot simply wear it.
7. Gabon
Face veil is considered prohibited in Gabon and one can not go near oil fields in Niqab.
8. Belgium
Since 2011, Belgium has banned wearing Niqab. Wearing it publically can land you in jail for seven days with a huge fine imposed on you.
9. France
It was France, the first country to legally impose a ban on Niqab. And if you are wearing Niqab and want to visit the Effiel Tower, it can get your arrested as it is a clear violation of the law as per French laws. It even showed Hijabi girl as a monkey!