When visiting Medinah for Umrah, you will probably look for Hotels In Madinah near Masjid An Nabawi.
Some hotels are so close to this pilgrimage spot that you can get a view of the Holy Mosque right from your hotel window. Some people like to book their hotels online while others prefer telephonic conversation where they can ask for better offers and discounts. Discounts and hotel rates vary as per the time of the year. Many 5-star and 4-star Hotels In Madinah are available at great prices. However, Bookings done during peak season and on a last-minute basis are offered extremely high rates.
Best Hotels in Madinah
Do have a look at this list of Hotels In Madinah near Al Madina Haram, so you can carry out your hotel booking in Madina without paying premium rates during peak season time.
1. Shaza-Al-Madina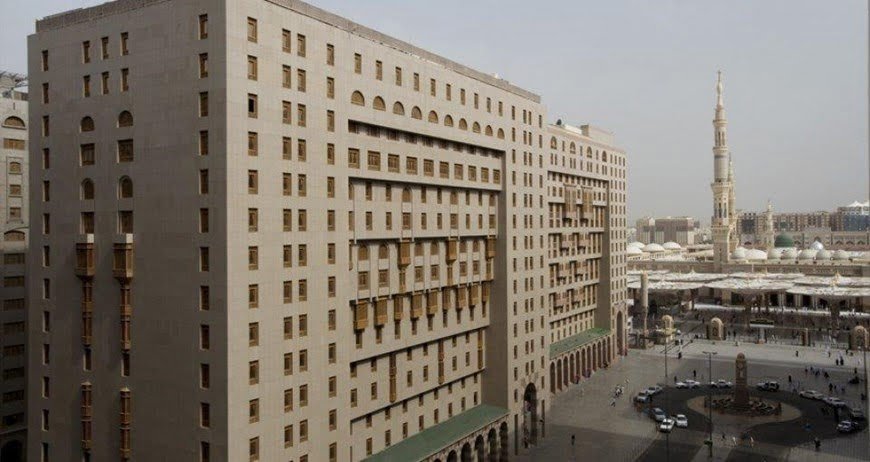 Shaza-Al-Madina, a 5-star property, is one of the best hotels in Madinah, which lies at walking distance from the Haram. While staying at this hotel, you will feel like you are right at the doorstep of the prophet. The hotel staff is courteous and constantly at the service of its guests.
You will find a strong influence of North African décor with hues of tranquil cream and brown in different shades splashed elegantly all over the hotel property. The rooms are immaculate and complete with all amenities, like free Wi-Fi and free parking with valet services. Some exclusive suite rooms also offer a view of the Holy Masjid.
The hotel is at a short distance from the Airport and well-connected to all holy and touristy spots via efficient transportation. The hotel has many restaurants that offer world-class cuisines and delectable dishes bathed in Middle Eastern culture. You can have your food at Arabesque restaurant while enjoying the view of the Masjid Al Nawabi.
2. Dar-Al-Taqwa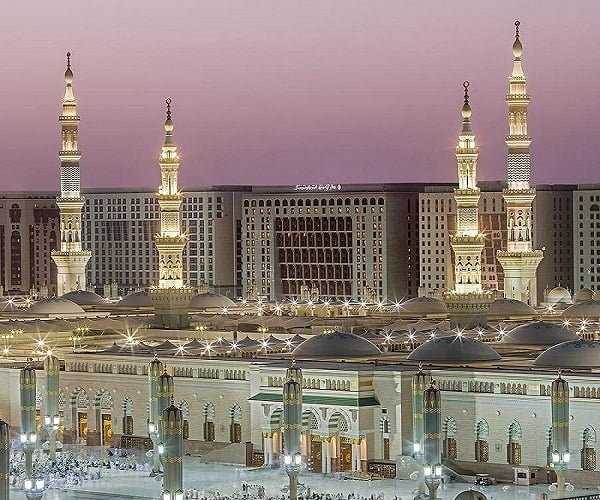 Ideally situated near the entrance of the Masjid-Al-Nawabi, the 5-star hotel is also just a 15-min drive from the Madinah Airport. The hotel provides various amenities to the traveler, like high-speed internet, free parking, and a variety of dining options. The hotel is posh with ample space for meetings and big events and also provides secure currency exchange services, 24-hour room service, and free breakfasts, etc.
3. Crowne Plaza Madinah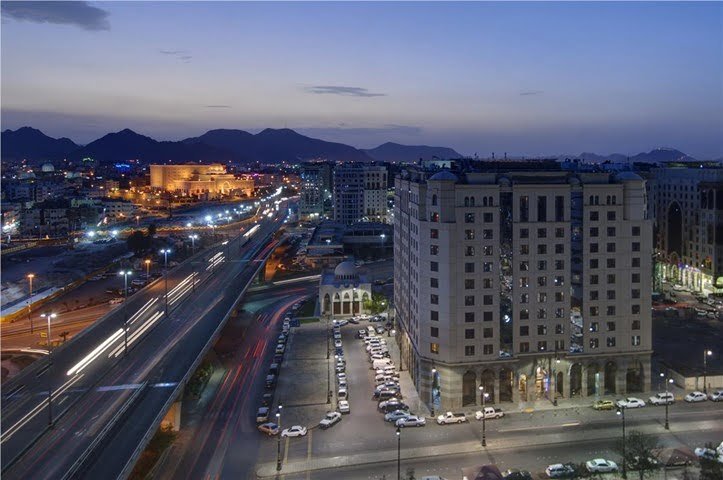 Situated at the King Faisal Road, this hotel, overlooking the Masjid-Al-Nawabi, provides warm hospitality to pilgrims and tourists. The staff offers a warm welcome to its guests on arrival, provides 24×7 hotel services, and prompt suggestions about places to visit in the city of the prophet. Crowne Plaza offers many amenities that include free Wi-Fi, reward club offers, expansive meeting rooms, and a variety of dining options ranging from Chinese to continental at the Al Rawadah restaurant.
4. Madinah Hilton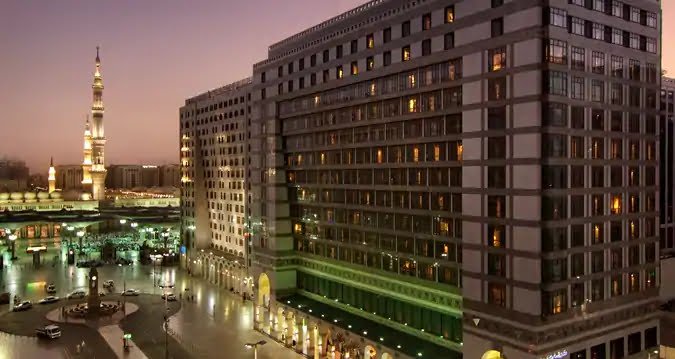 Located at walking distance from the Holy Mosque, Hilton resides in the heart of the city's shopping hub. Complete with amenities like car parking, free Wi-Fi, 24-hour reception, tour help desk, and a minibar, the hotel takes good care of its customer's comfort. Hilton is one of the best hotels in Madina, Saudi Arabia, as many guests find it to be a true value-for-money hotel. The restaurant serves some amazing Persian delicacies that can be enjoyed while gazing at the serenity of the Holy Mosque.
5. Coral Al Madinah Hotel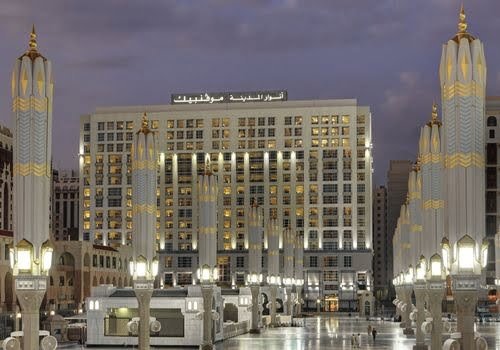 Coral Al Madinah is close to the Masjid-Al-Nawabi and at a short distance from Masjid-al-Qablatain, and Quba Mosque. The hotel rooms are air-conditioned and have a private bathroom which is equipped with a shower and hairdryer. The rooms come fitted with facilities like a coffee maker, prayer mats, telephone, and are hooked up with satellite channel services. The hotel also offers free Wi-Fi, conference rooms, and a coffee bar. Further, an airport shuttle also operates from the hotel.
Wrap-up
When you are in the holy city of Madinah for Umrah, you will be looking for a beautiful and serene atmosphere, which makes you feel close to the prophet. There are numerous hotels to select from, and you can do the same based on the prices, and amenities offered by the hotels.