Reciting Surah Kahf is supremely essential, we are directed to recite it every Friday but why should we recite surah Kahf On Friday?
We at Islamic Information try to bring you the most authentic and reliable information about the beautiful religion of Islam, Today we will talk about Surah Kahf and its importance of reciting it on Fridays.
As we talked about that reciting Surah Kahf on Fridays is one of the must-do things on a Jummah day, and this video will explain more about what are the major benefits of reciting it. There is a reason why everyone emphasis to recite this Surah on the day of Jummah (Friday).
We have created a video to help you understand the benefits of reading Surah-Kahf on Friday. It is our request to recite it on Friday after watching this video.
Watch This Video To Know Why Should We start Reciting Surah Kahf On Friday And What Are Its Benefits
Indeed this Surah has a number of benefits which all of the Muslims should not overlook. Above all, this Surah is filled with lots of stories and lessons that helps Muslims and anyone to understand the life better.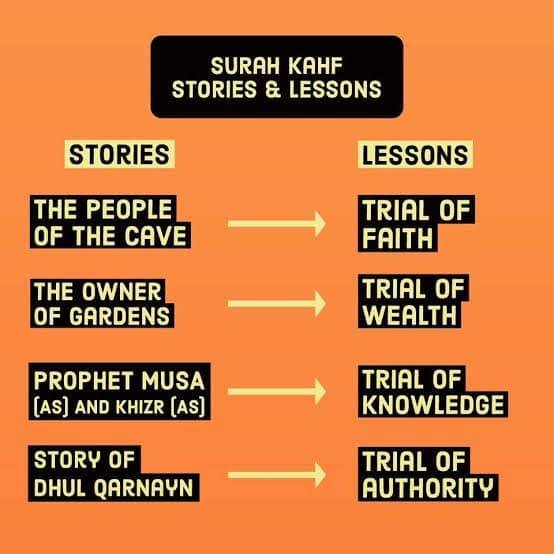 Quran is the complete code of life from which we can seek advice from. It is something which all of us should recite, we also talked about the life-changing verses from the Quran in one of our previous blogs.
It's indeed fascinating and I urge you to at least listen or recite it just now, you can recite it here. And don't forget to subscribe to our YouTube channel so we can bring interesting Islamic videos to your timeline.
Do not forget to share this article with your family and friends and spread the knowledge so more people can earn reward from it.